Event
Webinar: The mental health effects of image based sexual abuse
Wednesday,
October
17,
2018
14:00
to
15:00
YWCA Canada will offer a special webinar with Dr. Kristen Zaleski, a sexual assault victim advocate, researcher, professor and psychotherapist, on Wednesday, October 17 at 2:00 PM (EST).
Dr Zaleski will educate participants on the neurobiological conceptualizations of PTSD and the human stress response. Comparisons will be drawn between PTSD from sexual violence and the limited interview data available on image based sexual abuse. Dr. Zaleski will discuss how digital violence can result in PTSD and should be seen as an act of sexual assault. Implications for treating image based abuse in a clinical setting will also be discussed.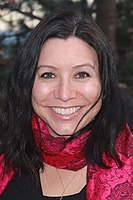 Visit the site to register for the webinar. Can't make it? No problem! If you register for the webinar you will receive the recording after the session.
For past recordings and other VAW Network resources, click here.
About the Speaker: Dr. Kristen Zaleski, PhD, LCSW, has a dual specialty in civilian and military sexual trauma. She has published research on treatment for sexual assault-related post-traumatic stress disorder. Her current research has centered on the incidence of rape culture and technology facilitated sexual violence in social media. Dr. Zaleski continues to explore clinical phenomena in the areas of child marriage, LGBTQI experiences, empathy, mothering, vicarious trauma and attachment-related trauma through a neurobiological lens. Her book, Understanding and Treating Military Sexual Trauma, is currently in its 2nd edition. She also maintains a private practice in Los Angeles.