Event
Education Graduate Students' Society (EGSS) Conference
Tuesday,
March
27,
2018
to
Wednesday,
March
28,
2018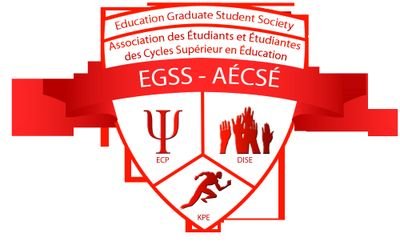 PhD student and research Christopher Dietzel is presenting at the 17th Annual Education Graduate Students' Society (EGSS) Conference. The presentation is titled "Sexual assault and rape culture among men who have sex with men" and highlights the results of a recent study.
The Education Graduate Students' Society (EGSS) of McGill University offers an invaluable resource for all graduate students in the Faculty of Education. This open and free society not only provides a welcoming environment for graduate students to come together to share insights, expertise and fellowship, but also, it provides a vehicle for the collective voice of the graduate student body to be recognized and respected throughout the Faculty of Education. The EGSS seeks to augment the graduate student experience by making available the necessary information, activities, resources and opportunities for an extraordinary student life. The EGSS is committed to work within an anti-oppressive framework by fostering inclusivity, member participation and executive transparency.
The 2018 EGSS Conference theme is "Let's Get Learning: The Importance of Mental Health and Well-being in Education". Through this conference, EGSS aims is to promote the importance of positive mental health and well-being practices in education by creating a platform for students, educators, and researchers to integrate perspectives from kinesiology, education, and psychology across the Faculty of Education and beyond. Visit the EGSS Conference website for more information.