Event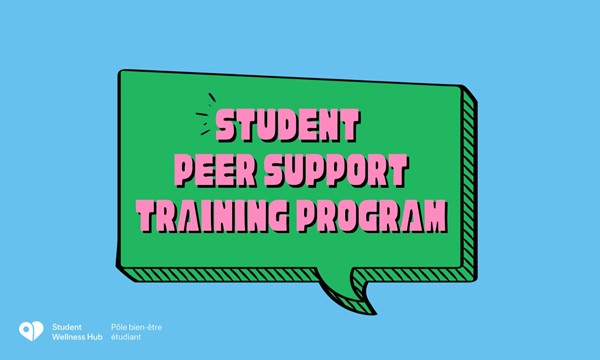 This two-day, interactive training will introduce you to skills, resources, and tools that will help you in your role as a peer supporter at McGill. Join us and other peer supporters across campus to discover more about:
Active Listening
Harm Reduction
Recognizing the specific needs of McGill students
Navigating Health Care at McGill and in Montreal
Small Group Facilitation
Improving Boundaries and Personal Well-being
Identifying Resources and Referrals on campus
Basics of De-escalation
Please ensure that you are a Peer Supporter at McGill before registering. Please plan on attending both sessions. The first session (Saturday September 17) will take place in Room 5001 of the Student Wellness Hub.  For the second session (Sunday September 18), you will receive an invitation to the online workshop prior to the start of the training. The platform we will use is Microsoft Teams.
Kindly register 24 hours prior to the start of the workshop.