Event
Skills for Managing Exam Anxiety
Wednesday,
June
28,
2023
13:30
to
15:00
Brown Student Services
3600 rue McTavish, Montreal, QC, H3A 0G3, CA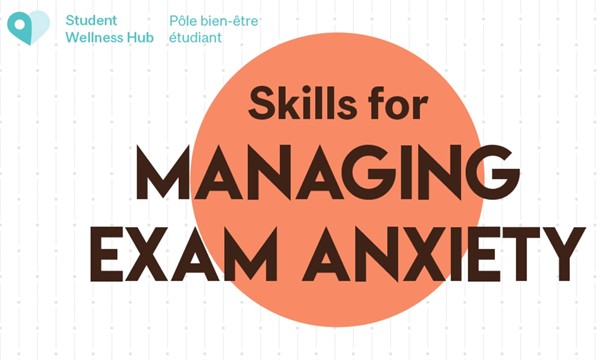 Interested in learning how to cope more effectively with the stress and anxiety of exams? Join this workshop to acquire the skills to better manage exam anxiety and feel comfortable utilizing these skills when needed. This workshop will focus on recognizing signs of exam anxiety, applying techniques to manage exam anxiety, and identifying steps you can take before, during, and after exams to reduce anxiety.
Please register 24 hours prior to the start of the workshop.