Event
Leading Effective Discussions: Facilitation Skills for Graduate Students & Postdocs
Friday,
November
5,
2021
13:00
to
14:45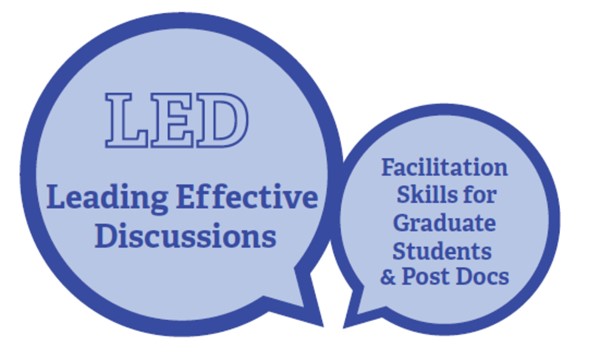 A concise interactive session to improve facilitation of groups discussions, leadership, presentations and communication skills! Successfully learning to lead and guide student discussions requires a range of fairly sophisticated communication skills; many people employ strategies using trial and error as they have never been trained to facilitate discussions. With greater facilitation expertise we can allow everyone to express themselves, keep discussions moving and maintain a safe, respectful group environment. It also gives a practical insight into the hidden curriculum of class or group dynamics.
Experience a real-time co-creation activity designed to energize participants in the learning process that encourages different perspectives, considerations AND offers a chance to connect with other learners and much more in this session!
Online Event Instructions
Register in advance for this meeting using the zoom link. After registering, you will receive a confirmation email containing information about joining the meeting.