Event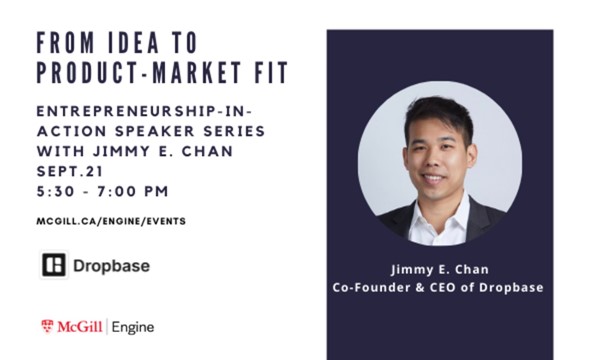 RSVP here! Once you register a zoom link will be emailed to you.   
Building a startup is really hard. In this talk, Jimmy will talk about his entrepreneurial journey and share thoughts on the most important things that early-stage startup founders should focus on.
Jimmy E. Chan is the Co-founder & CEO of Dropbase, a data platform that helps analytics and operations teams automate all the manual work of gathering, cleaning, and centralizing internal and external data. Jimmy is a Y Combinator and Next 36 alumni. He is an experienced entrepreneur, product manager, and UX designer. Jimmy has an M.B.A. from the Rotman School of Management at the University of Toronto and a B.Eng. in Computer Engineering from McGill University.
Connect with Jimmy on Linkedin or Twitter.
Date: Sept 21st, 2021
Time: 5:30 – 7:00 pm
Location: Online