Event
DBT Skills - Distress Tolerance
Thursday,
October
12,
2023
10:30
to
12:00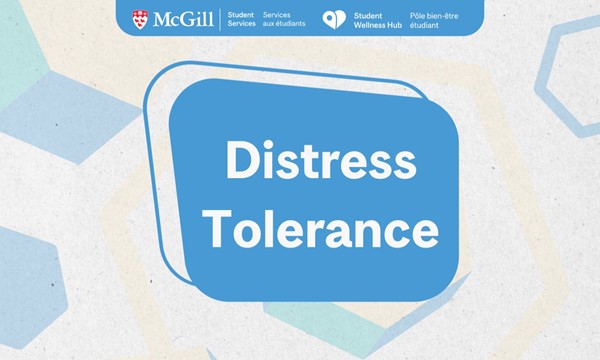 Distress tolerance is a core skill that is useful in times of crisis. This 2-session workshop will teach you concrete skills such as radical acceptance, improving the moment, and self-soothing to better cope in challenging/stressful situations.  Please plan on attending both dates.
Session 1: Thurs Oct 12 from 10:30 to 12pm
Session 2: Thurs Oct 19 from 10:30 to 12pm
Please register 24 hours prior to the start time of the workshop to receive the invitation to the online meeting.
Online Event Instructions
A MS Teams link will be sent to you 15 minutes prior to the workshop