Paid Internship – Yukon Human Rights Commission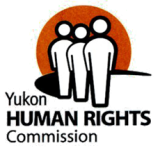 The Yukon Human Rights Commission is offering full-time paid internship opportunities for September–December 2017 for McGill Law students and recent graduates.
The Commission will cover the intern's airfare to Whitehorse, YK, and provides a monthly stipend of $2,000.
Among the intern's responsibilities will be to assist with human rights litigation pertaining to systemic discrimination in the corrections system.
More information about the Commission's work can be found at: http://www.yhrc.yk.ca/.
Interested candidates should submit a CV and cover letter to Professor Nandini Ramanujam at hrinternships.law [at] mcgill.ca by August 1, 2017.
---
Scholars at Risk offers refuge – and a voice – to persecuted scholars
The McGill Reporter, Monday, June 19, 2017
"Ally," as he must be known, is one of thousands of academics facing persecution, torture and death around the world. While he once feared for his life in his home country in South Asia, today, he has found refuge at McGill as part of the Scholars at Risk program (SAR), for which Professor Nandini Ramanujam, Executive Director of Centre for Human Rights and Legal Pluralism, serves as  McGill's representative. Keep reading...
Call for applications: Inter-American Court of Human Rights Clerkships
The McGill Centre for Human Rights and Legal Pluralism (CHRLP) is currently accepting applications for a 9-month clerkship program at the Inter-American Court of Human Rights (IACHR).
Appel de candidatures - Cour interaméricaine des droits de la personne
Call for applications - Inter-American Court of Human Rights Clerkships
The deadline for application is 16 June 2017, 5:00 PM EST.
About the clerkship
The Internship Program at the Inter-American Court of Human Rights offers students in the areas of law, international relations, political science, linguistics and translations an opportunity to gain practical experience in the Inter-American System for the Protection of Human Rights. The program offers an understanding of the operation of the Inter-American System for the Protection of Human Rights, the applicable international instruments and the activities of the Tribunal. It also aims to provide a practical experience that serves to complement the participant's academic and professional development, which may be applied later in the different work environments that the interns arrive at upon completion of the internship or professional visit. Finally, the program promotes the participation of people of different nationalities, who come from different judicial systems. The clerkship normally starts in September of each year, and lasts nine months.
Reports on the UN Convention on the Rights of Persons with Disabilities.
In April 2017, the UN Committee on the Rights of Persons with Disabilities (CRPD) published its concluding observations on the initial report of Canada. In advance of the Committee's meeting, the Centre for Human Rights and Legal Pluralism published a shadow report examining the current state of protection of the right to legal capacity for persons with disabilities in Canada, and offering recommendations.
Download:
CHLRP report submitted to the UN CRPD, April 2017
UN CRPD - Concluding observations on the initial report of Canada, April 2017
---
Adelle Blackett receives research prize from Trudeau Foundation
The Centre is proud to announce that Professor Adelle Blackett, Ad. E., has been awarded a prestigious $225,000 research fellowship by the Pierre Elliott Trudeau Foundation. With this prize, Blackett will develop case studies, lead high-level discussions and formulate recommendations on the role of transnational labour law in a globally interconnected world.
Bravo, Adelle!
---
Colleen Sheppard named a Fellow of the Royal Society of Canada
We are thrilled to share the news that former CHRLP Director Colleen Sheppard has been named a fellow of the Royal Society of Canada.
In sharing the news, Law Dean Robert Leckey said that "this richly merited accolade recognizes primarily Colleen's achievements as a researcher, advancing the field of research on equality and pushing us to rethink our understanding of inclusion and exclusion. A key piece of Colleen's profile as a researcher is the sustained commitment to sharing her ideas with communities outside the university and sustaining partnerships with them."
Congratulations Colleen!
---
The continuing relevance of human rights
Human rights evoke concern with the lives of individuals and the well-being of communities. Relevant to our understanding of history, the present, and inter-generational justice, human rights have been on institutional, legislative, constitutional, and international agendas, and have been embraced by diverse social movements in countries all over the world. Human rights concepts have been relied upon in efforts to promote peace, cooperation, and intercultural dialogue.
Plurality in a globally connected world
Human rights concepts are increasingly being applied in diverse social and cultural contexts, reflective of a legally plural world. This plurality prompts new thinking about the relationship between law and society. Connecting the study of human rights to legal pluralism brings to light the importance of multiple legal and normative orders, ethical inquiry, local knowledge, individual and systemic relationships, and social power within the institutions and communities of civil society.
An innovative legal and interdisciplinary approach
The Centre for Human Rights and Legal Pluralism is a focal point for innovative legal and interdisciplinary research, dialogue, and outreach on human rights and legal pluralism. The Centre's mission is to provide students, professors and the larger community with a locus of intellectual and physical resources for engaging critically with how law impacts upon some of the most compelling social problems of our modern era.