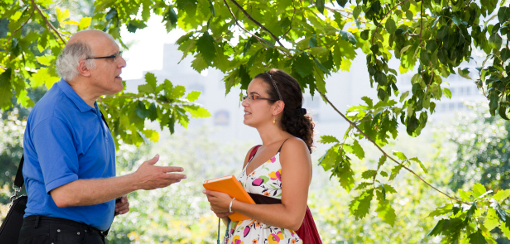 The success of McGill's graduates and postdocs wouldn't be possible without the hard work and dedication of our outstanding faculty and staff. In this section, we outline the responsibilities of supervisors, professors, and Departments/Academic Units, and provide the information and tools they need to fulfill them. 
Be sure to also consult the Funding section, where we provide faculty and staff members the info you need to know to help secure fellowships and awards, and the Thesis section, which includes everything from thesis examination guidelines to e-thesis instructions.
Visit this directory for a general listing of resources and services for faculty and staff. 
If you are looking for information or contact links for particular faculty or staff members, please visit the Department's webpage or search the staff directory.
GPS staff and program contacts are listed on our contact page.
Note: In February 2012, GPS informed the University community of a plan to harmonize and streamline graduate procedures through an integration of some student services with Enrolment Services (ES). For more information on this transition, and what it means for graduate and postdoctoral processes, please see Integration with Enrolment Services.