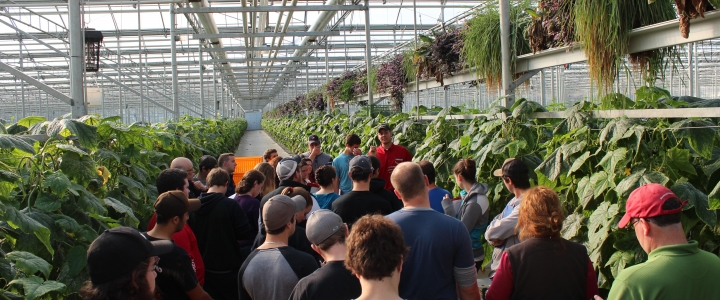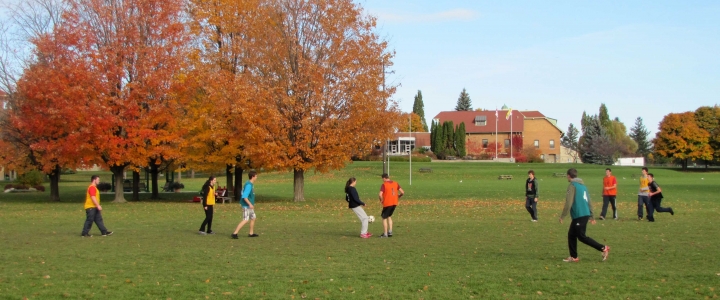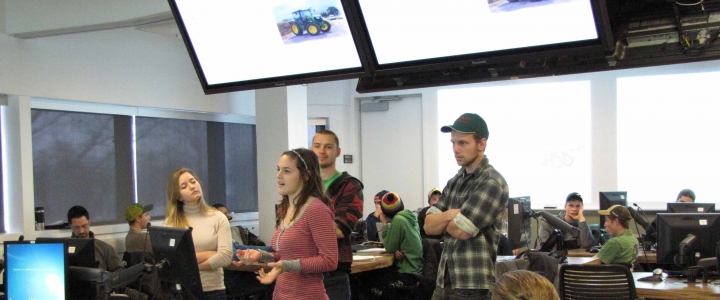 The Farm Management and Technology (FMT) Program is a 3-year academic and practical college program offered on the Macdonald Campus, and taught by the staff of the Faculty of Agricultural and Environmental Sciences of McGill University. The FMT program is funded by the Ministère de l'Agriculture, des Pêcheries et de l'Alimentation du Québec and authorized by the Ministère de l'Enseignement supérieur, Recherche et Science.
Building on the solid standards of excellence in education, hands-on experience, and analytical thinking for which we are known, the updated Farm Management and Technology program includes revisions that better reflect the needs of today's farm business operators.  For details about the program, visit the Program Information page.
Program code: 152.B0. Institution Code for Quebec student loans (AFE), Macdonald College: 699600.
For the most recent photos from classes or internships, visit our Facebook page!
Want to apply?
Please read our How to Apply and the Program Information pages for entrance requirements. Visit the FAQ page for answers to all your questions. The 2016 application deadline for Canadians is March 1st. For international students it is January 15th.
Scholarships
Check out the latest scholarship opportunities as well as the external scholarships you could apply for (deadlines listed).
Calendar of Important Dates for Current Students
For important dates in the Fall and Winter semesters, click here to view the Calendar:
FMT 2015-2016 Calendar
Give us a call at 514-398-7818 (Caitlin MacDougall, Liaison Officer) or 514-398-7814 for general inquiries or send us an fmt [dot] macdonald [at] mcgill [dot] ca (email.)