For a complete list of minors offered by the Faculty of Engineering, please click here.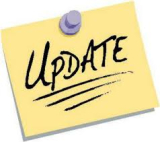 Minor in Software Engineering
The minor in Software Engineering has been revised. For detailed information, please see below:
Effective Winter 2017, the existing minor in Software Engineering Program will be replaced
with a new version. The program credit weight has been changed from 24 credits to 18 credits (6
courses). A maximum of 6 credits can be double counted towards a major program.
Students considering this minor should contact the Departmental Student Advisor in the ECE
Undergraduate Programs Office (Trottier 2060).
A maximum of 2 courses (6 credits) may be double counted towards a degree program.
Required courses (12 credits):
Complementary Courses : 6 credits from the following: