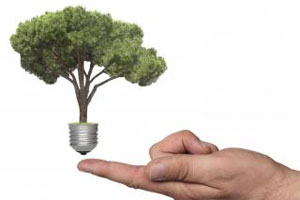 Developing innovative solutions.The significant ecological, social, and economic issues with which our society is now wrestling and the major challenges confronting contemporary managers are closely related. As these challenges grow, leaders must be able to appreciate the interconnectedness of different forms of capital and develop innovative solutions that create value for their organization and its stakeholders.
Whether one considers the relationships between different functional areas inside an organization or the relationships between an organization and its external stakeholders, there is a growing need for managers who can articulate and reconcile issues from multiple perspectives.
This is why the Desautels Faculty of Management has become a global leader in integrated management education and why the Marcel Desautels Institute for Integrated Management (MDIIM) exists today.
Goals
MDIIM has several goals, which are to:
Encourage management students, researchers, and practitioners to take a cross-functional, holistic, and context-sensitive approach to management and organizations to promote the validity and innovative potential of different perspectives on value;
Foster within management students the capacity for the innovative and informed responsible decision-making required by today's complex global environment through interdisciplinary curriculum design;
Serve as a focal point for promoting collaborative, interdisciplinary management research by facilitating grant applications and sponsoring seminars, speaker series, workshops, networking events, etc., and in general providing a forum for sharing ideas and exploring collaborative research within the Desautels Faculty of Management and McGill University as a whole; and
Improve integration between academia, policymakers, industry, and community leaders to better reflect the belief that management skills are applicable across all organizational sectors.
Background
Throughout the 1990s and early 2000s, studies criticized the lack of functionally integrated curricula in higher education, particularly in business and management programs. During the same period, it became increasingly clear that business activity had become dangerously disembedded from the social and ecological systems on which it depend, and linked causally to a series of major societal problems – from global climate change and widespread ecological degradation to childhood obesity and financial instability, among others. As a result, whether one considers the relations between different functional specialties inside an organization or the relations between the organization and different external stakeholders, the requirement for managers who can articulate and reconcile issues from multiple perspectives continues to grow.
The significant issues with which society is now wrestling and the major challenges confronting contemporary managers, be they working in private, public or not-for-profit organizations, are closely related. These issues and challenges do not respect traditional disciplinary boundaries and cannot be adequately tackled with knowledge from just one part of the university. Effecting change in the world requires building new organizations as well as working within and transforming existing ones, hence the particular relevance of management expertise to achieving societal goals. Clearly, new forms of management knowledge and new modes of management education are required.
Learn more