Workshops 
Discover SKILLS21 workshops in three ways
---
Featured Workshops
Exploring Leadership
Leadership
Monday, January 14 2019, 4:00 PM to 5:00 PM
In this session, students explore the definition of leadership and consider important aspects of leadership. Different models and theories are also considered, and students begin to develop their...
Communication
Collaboration, Leadership
Thursday, January 24 2019, 5:30 PM to 6:30 PM
In this session, students learn about effective methods for communication and challenge themselves to consider potential obstacles when communicating cross-culturally. Students will leave...
Ethics
Discovery, Leadership
Thursday, January 17 2019, 3:30 PM to 4:30 PM
To analyze and discover how ethics and leadership intertwine, students in this workshop will examine different ethical standards and be challenged to apply those standards to a classic...
Equity 101: At McGill & Beyond
Citizenship, Leadership
Thursday, March 14 2019, 10:30 AM to 12:00 PM
This 90-minute workshop is designed to give undergraduate students a "101" understanding of equity and how society is shaped by power and different systems of oppression. During this session...
Power
 
Citizenship
Thursday, January 31 2019, 6:00 PM to 7:00 PM
This workshop helps students explore positional power and social influence, particularly as it relates to their individual identities. It encourages students to critically reflect on the power...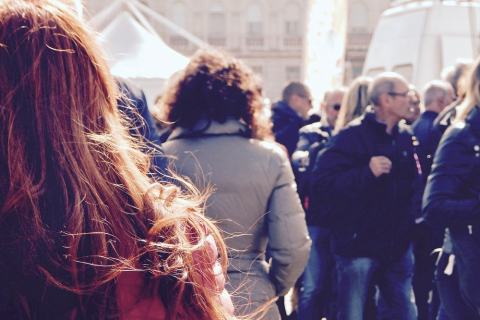 Becoming an Active Bystander
Citizenship, Wellbeing
Monday, February 11 2019, 5:30 PM to 7:30 PM
This free, 2-hour, peer-facilitated workshop is designed to empower community members to identify and interrupt potentially harmful situations, and to respond compassionately to...
---
McGill University is located on land which has long served as a site of meeting and exchange amongst Indigenous peoples, including the Haudenosaunee and Anishinabeg nations. McGill honours, recognizes and respects these nations as the traditional stewards of the lands and waters on which we meet today.
---