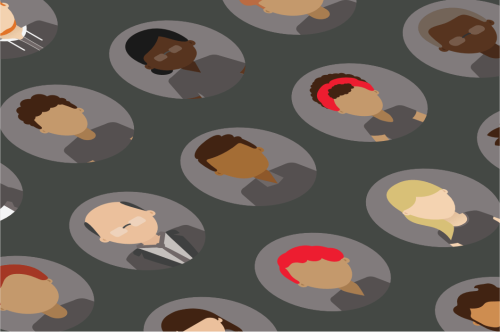 LAB DIRECTOR: Jason M. Harley, PhD
Please see Dr. Harley's faculty profile page for more information about them. Academic roles summarized below.
Assistant Professor of Surgery (tenure-track), Faculty of Medicine, McGill University
Associate Member, Institute for Health Sciences Education, McGill University
Junior Scientist, Research Institute of the McGill University Health Centre (RI-MUHC)
Associate Member, Department of Educational & Counselling Psychology, Faculty of Education, McGill University
Adjunct Professor, Department of Educational Psychology, Faculty of Education, University of Alberta
Contact Information:
jason.harley [at] mcgill.ca
Telephone Number:
(514) 934-1934 ext 47233
SUPERVISEES
Postdoctoral Fellow: Elif Bilgic, PhD
Dr. Bilgic graduated from McGill University with a BSc of Science in Anatomy and Cell Biology in 2015, and PhD in Surgical Education in 2018. She completed a 2-year postdoctoral fellowship at the Steinberg Centre for Simulation and Interactive Learning, McGill University, with a focus on optimizing performance assessment within the simulation and clinical setting. Currently, she is postdoctoral fellow in the SAILS lab, working on technology-enhanced teaching and learning through virtual reality platforms, and exploring artificial intelligence within health sciences education.
Postdoctoral Fellow: Clarissa Hin-Hei Lau, PhD
Dr. Lau is a postdoctoral fellow in the SAILS lab. She recently received her Ph.D. degree in Developmental Psychology and Education at the Ontario Institute for Studies in Education, University of Toronto. Her research explores the applications of innovative analytic methodologies to understand how complex learning traits (e.g., motivation, emotions, self-regulation) impact learning trajectories. She is also interested in integrating technological advances to improve assessments of health literacy and learning.
Postdoctoral Fellow: Nigel Mantou Lou, Ph.D.
Dr. Lou is a postdoc in the SAILS lab at McGill University. He received his Ph.D. degree (2019) in Psychology from the University of Alberta. Nigel's research focuses on motivation and emotion. His is interested in interdisciplinary research on learning and education.
Doctoral Student: Byunghoon "Tony" Ahn
Byunghoon "Tony" Ahn is a PhD student in the Experimental Surgery program in the Department of Surgery at McGill University. He holds a BSc in Psychology and MEd in Educational Technology and Educational Psychology from the University of Alberta. Tony's interests include surgical education, applied psychology, and design for medical education product development.
Doctoral Student: Andrew Gorgy, MD, MSc.
Dr. Andrew Gorgy is a PhD student in the experimental surgery program in the department of Surgery at McGill university. He Holds a bachelor of medicine and surgery from October 6 university (Egypt) and a master's degree in experimental surgery (surgical innovation track) from McGill university. Dr. Gorgy is an aspiring surgeon with research interests including surgical education, healthcare innovation and technology, and telemedicine.
Master's Student: Mohammed A. Alharbi, M.D.
Dr. Mohammed A. Alharbi is a master's student in Experimental Surgery, Surgical Education track. He holds a bachelor degree in medicine and surgery from University of Dammam, Saudi Arabia. He is a second year Cardiac Surgery resident at McGill University. Dr. Alharbi is interested in research on surgical education and simulation training.
Master's Student: Fabio Botelho, M.D.
Dr. Fabio Botelho is a Brazilian pediatric surgeon who graduated from Universidade Federal de Minas Gerais. He holds a MSc in Surgical Sciences from Universidade Federal de Sao Paulo. In Brazil, in addition to his clinical activities, he was a trauma instructor and a volunteer supervisor of undergraduate students and medical residents in clinical rotations and basic research. Dr. Botelho believes that education is the cornerstone for improving quality in health; a belief that motivated him to come to McGill to learn more about surgical education and global health. Currently, he is pursuing a MSc in Experimental Surgery.
Master's Student: Meagane Maurice-Ventouris
Meagane Maurice-Ventouris is completing a MSc in Experimental Surgery with a concentration in Surgical Education. She completed a BSc in Psychology at Concordia University. Her interests include merging surgical education and psychology.
Master's Student: Ricky Muller Moran, M.D.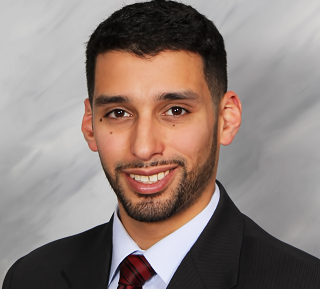 Dr. Ricky Muller Moran is enrolled in the Master's of Experimental Surgery program (Surgical Education stream). He obtained a Bachelor's of Science from McGill University in 2012, graduating with distinction before returning to his home province of Manitoba for medical school. He was granted a Doctor of Medicine from the University of Manitoba in 2016, upon which he was accepted into the cardiac surgery residency training program. He is presently in the fourth year of cardiac surgery training. Dr. Muller Moran's research interests include surgical education and simulation, curriculum development, surgical outcomes research and intensive care outcomes research.
Masters Student: Hannah Peters
Hannah Peters is completing a Master of Science in Experimental Surgery with a concentration in Surgical Education. She completed her BA in Psychology at the University of the Fraser Valley in British Columbia. Her interests include psychological and biological aspects of health and how the two intersect. She is passionate about holistic health care.
Master's Student: Dr. Arunee Tipwong, M.D.
Dr. Arunee Tipwong is enrolled in the Master's of Educational Psychology program (Health Professions stream). She is a family physician from Thailand interested in patient care, medical education, and educational psychology. Specifically, her research interests include physician health, student well-being, faculty development, motivation in teaching and learning in medical education, empathy and compassion in medicine, and patient-centred care.
STAFF:
Alison Yang
Alison Yang is a recent graduate of McGill University where she completed a Bachelor's degree in Psychology with a double minor in Behavioural Sciences and International Development. Her research interests include combining psychology and clinical practice, patient well-being and care. After volunteering last year, she is now working as a research coordinator where she can learn in an innovative environment with emerging medical technologies alongside health professionals and further hone her research skills.
UNDERGRADUATE VOLUNTEERS:
Deuscies Chang-Ou
Deuscies Chang-Ou is an undergraduate student in Psychology and Social Studies of Medicine at McGill University. His research interests include Clinical Psychology, Health Psychology, Neuroscience, and Leisure-based therapy. As a volunteer, he seeks to improve his research skills and to have a wider understanding of Psychology in the context of medicine and education.
Kexin Li
Kexin Li is currently an undergraduate student at McGill University. She is majoring in Global Nutrition and minoring in Psychology. Kexin's interests in research include emotion regulation and medical education. Her goal in this volunteer experience is to learn about research and the application of psychological and educational theories.
---
ALUMNI:
Yang Liu, PhD (former postdoctoral fellow supervisee: summer 2017-summer 2019), Postdoctoral fellow, Department of Neuroscience, University of Alberta and Chokka Centre for Integrated Health
Chayse Haldane (former MEd supervisee: summer 2017-spring 2019), doctoral student, Department of Educational Psychology, University of Alberta
Tony Ahn (former Med supervisee: fall 2017-summer 2019), see above for current status.
Andrea Whittaker (former undergraduate research assistant: fall 2017-summer 2019), MSc student, Department of Computing Science, University of Alberta
Brea McLaughlin (former graduate research assistant: (Winter 2017-Summer 2019), doctoral student, Department of Educational Psychology, University of Alberta
RESEARCH COLLABORATORS: