This student and staff led initiative began in 2008. We felt that McGill had been doing a great job at greening the campus, but we also felt that green initiatives pertaining specifically to research areas at McGill were missing. We have since made numerous changes within the department and continue to strive to achieve greener labs.
---
The Freezer Cleanup Competition competition is OVER, results are IN and prizes were handed OUT!
After a busy month of cleaning, scraping and labelling about 8 labs now have clean, energy efficient and eco-friendly freezers and fridges!
Not only that, but each lab also got a PRIZE!
Check out the pictures from the Award Ceremony and the Competition.
We hope you'll join us in our next competition!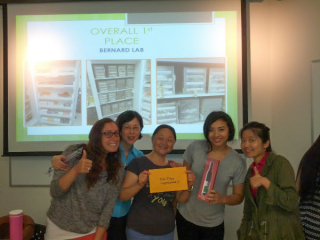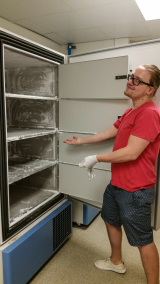 ---
A Survey on Long-Term Storage of Biological Specimens at McGill University