Helping first-year Science students transition to university-level learning, SciLearn is a mainstay in the Faculty of Science.
We offer three ways for students to get the most out of their first year at McGill:
Setting yourself up for success
(U0 & U1 students)
Spend two hours discovering neuroscience-informed strategies that will change the way you think about learning and prepare you for U0 & U1 courses.
 
Putting your heads together
(U0 & U1 students)
Get the edge on U0 & U1 courses through weekly study sessions supported by TAs, TEAM students, and course instructors. (The program was formerly known as FRezCa.)
Exploring ideas, coming together
(All students, staff, faculty)  
At these special lectures, study sessions, and get-togethers, we'll explore how the latest research on neuroscience and learning can transform McGill and the student experience.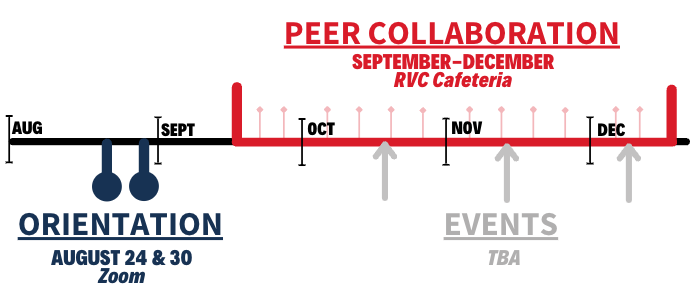 Feedback From Our Past Participants 
"I enjoyed being able to hear from neuroscientists about the ​best ways to learn and I hope this program continues to be useful to other students!" ​
"Thinking about my study and daily habits has been key to improving my academic performance. I have learned many things, most importantly the importance of breaks between study sessions, the impact of sport and meditation on our mental health and the effectiveness of study groups to understand a subject."​
"I knew that exercise and meditation were good, but it was really cool learning about the science behind them!"​
"The facilitators were always kind, open, understanding, and funny! There was never a moment of thinking 'Oh, I don't understand this and I'm worried to ask about it' or ever a lack of respect. I felt like I could say anything in the chat and it was always a positive environment that encouraged positivity, healthy habits, and thoughtfulness." 
Connect with us!



@McGillSciLearn
@mcgillscilearn

ose.science [at] mcgill.ca