News
'Ideas from the Trenches' with Stephen Wittek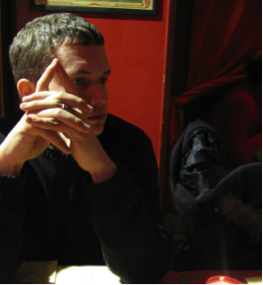 An upcoming episode of the CBC Radio One program Ideas will showcase new research by Dr. Stephen Wittek. It will air on Thursday, June 5 at 9:00 pm. 
Dr. Wittek is a Postdoctoral Fellow at McGill's Institute for the Public Life of Arts and Ideas (IPLAI) and a course lecturer in the McGill Department of English. His work considers how Shakespeare's theatre helped to foster the new, more complex, concept of 'news' that began to evolve around the beginning of the seventeenth century. 
CBC producers Nicola Luksic and Tom Howell will host a lively, hour-long discussion of Dr. Wittek's ideas, featuring interviews with Prof. Paul Yachnin (McGill), Prof. Andrew Pettegree (St. Andrews), and Prof. Ann Cvetkovich (U. of Texas at Austin).
The episode is part of new series entitled "Ideas from the Trenches," which focuses on the scholarship of early career researchers. It will become available on the Ideas website and on Itunes shortly after the broadcast date.