Need help?
Don't hesitate to get in touch. Our friendly staff is here to help you with all your IDP questions and concerns.
Graduate and Postdoctoral Studies
James Administration Building
845 Sherbrooke Street West
Montreal, QC H3A 0G2
Tel: 514-398-3005
Email: mypath [at] mcgill.ca
Get to know the myPath team
Lorna MacEachern - Associate Director, Student Engagement and Program Manager
For over 15 years, Lorna has been helping graduate students and postdoctoral scholars in a wide variety of disciplines to plan their goals and transition into meaningful careers. After obtaining her MA in Counselling Psychology, Lorna began her career at McGill University as a Career Counsellor for graduate students and postdoctoral scholars. She then joined the Office for Postdoctoral Affairs at Yale University, where she established a new career service for postdocs. Currently, she is the Associate Director of Student Engagement for McGill Graduate and Postdoctoral Studies, where she oversees myPath: a network of tools and programming to help students and postdocs to create an Individual Development Plan (IDP).
Jennifer Guyver – myPath Communications Administrator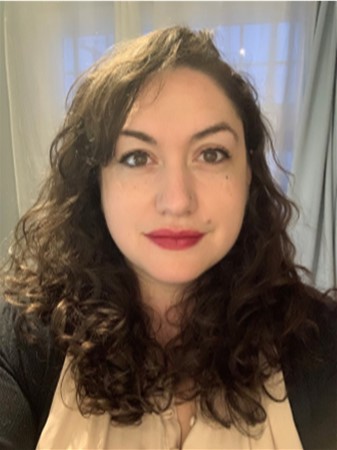 Jennifer Guyver is the communications administrator for myPath. She holds an M.A. from the Université de Montréal and a B.A. from McGill University. She is also a PhD candidate in the School of Religious Studies. Previously, she worked as a special events assistant for McGill's Centre for Research on Religion where she organized and coordinated academic events and conferences aimed at providing opportunities for graduate students to showcase their research. Jennifer is passionate about graduate student success and dedicated supporting the well-being of students at McGill.
Salma Tihani – myPath Program Officer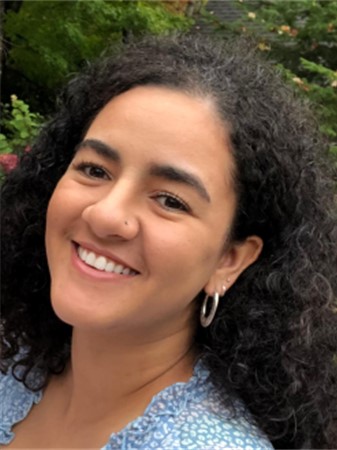 Salma Tihani is the Program Officer for the myPath Program. She currently holds her MA in Education and Society and a BA in International Development. Salma is a facilitator, project manager and program designer whose work focusing on personal and professional development and equity, diversity, and inclusion for K-12 to postgraduate students. Salma has previously worked with the United Nations Association in Canada, the Canadian Space Agency, and various other NGOs.
Peer Program Developers and Facilitators
Nicole George – Program Developer
Nicole George (she/her) is a third year PhD student in Rehabilitation Sciences, studying person-centered chronic pain care. She joined the myPath team as a Graduate Student Assistant after working on IDPs as a Student Skills Assistant with the SKILLSETS program in Teaching and Learning Services. Her role in myPath is focused on program development, and she has been involved with co-developing the new Peer Pathways Program.
Sophie-Marie Schönberg – Program Developer
Sophie is a PhD student in German Studies; her research focuses on the representations of human-animal relationships and conceptions of nature in literary texts. Her dissertation looks at the global ecological crisis through the intersection of literature, culture, and the environment. Since coming to McGill, she has been teaching German language courses, as well as working for McGill's Student and Learning Services as a Student Skills Assistant, where she facilitates skills development workshops for graduate and undergraduate students. As a program developer for MyPath, she has been involved with co-developing the new Peer Pathways Program.
Jesse Islam – Peer Pathways Facilitator
My name's Jesse. I go by Jyki in the street dance scene. I'm work at the intersection between life sciences and computer sciences, as a upper year PhD student in the quantitative life sciences department. I joined myPath to face my own biases when it comes to self assessment, while helping my peers in graduate school face themselves.
Nathalie Jreidini – Peer Pathways Facilitator
Nathalie is completing her PhD in Biology at the Redpath Museum, where she researches the drivers of animal movement. She has facilitated many workshops involving teaching skills, keeping up with graduate studies, EDI principles, and many more. As her interests range from ecological research to education and science communication, Nathalie is still figuring out what type of career path would best fit these interests.
Rodrigo Ramirez – Peer Pathways Facilitator
Rodrigo is a PhD student in Quantitative Life Sciences (QLS) working on collective and autonomous cell migration using image analysis techniques. He is fascinated with networks and complex systems of all kinds such as collective cell migration, bird flocking, protein-protein interaction networks, signal transduction pathways, urban mobility, social and linguistic networks. Other than his scientific interests, he is enthusiastic about creating spaces that embrace and leverage neurodiversity to synergize in a psychologically brave environment. When he is not analyzing live cell images or coding, he can be found out in the nature practicing amateur photography.
Elie Abou-Jaoude – myPath Facilitator and Coach
Elie is an ACC Certified Coach and Graduate Researcher in engineering at McGill University. He currently develops and facilitates international training programs on systems thinking and personal transformation in academic institutions. His approach to coaching and facilitation can be described as interdisciplinary, holistic, and transpersonal. In other words, he supports students and participants become more integrated, whole, and grounded in the present moment, and form self-actualizing goals that align with their human potential and essence. During a coaching session with Elie, you can expect to feel safe, heard, and explore challenges from new 'deeper' perspectives!