Media Resources:
Berlin Interdisciplinary Workshop on Timbre
Keynote addresses and talks (including MPCL members Stephen McAdams and Etienne Thoret and former members Sven-Amin Lembke and Kai Siedenburg)
Tim Falconer's book Bad Singer
Features MPCL research on musical timbre.
Research Alive @ Schulich
Lecture-concert series co-curated by Stephen McAdams and Kit Soden.
Music (partially) transcends cultures
Our article in Frontiers in Psychology with Hauke Egermann, Lorraine Chuen and Nathalie Fernando at UdeM has created quite a media storm with 66 news articles in 15 countries and 5 radio interviews in Canada and Germany.
• CBC - Cinq à Six with Jeanette Kelly
• CBC - Homerun with Sue Smith
• Scientific American - Podcast with Andrea Alfano
• The Globe & Mail (Canada)
• The Independent (UK)
• The Toronto Star (Canada)
• Daily Mail (UK)
• Süddeutsche Zeitung (Germany)
Milestones in Music Cognition (BKN25)
Videos available of the presentations in honour of the 25th anniversary of books by Albert S. Bregman, Carol Lynne Krumhansl and Eugene Narmour, July 2014.
CIRMMT Videos
Stephen McAdams presents an overview of the research project "Compositional Applications of Auditory Scene Synthesis in Concert Spaces via Gestural Control". [2006].
"What is CIRMMT?" in 2006 Mini-Music. With Sean Ferguson and Marcelo Wanderley.
Stephen McAdams, CIRMMT Director from 2004-2009, presents an overview of the Centre for Interdisciplinary Research in Music Media and Technology. [2006].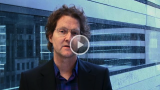 Overview of CIRMMT research axis 5, presented by Stephen McAdams (McGill University). [2006].