Contact Us
For any inquiries, please email any member of the MISC Team listed below.
There is always someone present in our offices, located in Room 102 of the Ferrier Building.
The MISC Team
Faculty
daniel.beland [at] mcgill.ca (Daniel Béland)
Director, McGill Institute for the Study of Canada
James McGill Professor, Political Science
514-398-6441
Jennifer Elrick
Program Director, McGill Institute for the Study of Canada
Professor of Sociology
 
noelani.arista [at] mcgill.ca (Noelani Arista),
Chair, Indigenous Studies Program
Associate Professor, Department of History and Classical Studies
Administrative Staff
petros.psarudis [at] mcgill.ca (Petros Psarudis)
Administrative Officer
514-398-2605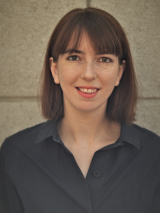 blair.elliott [at] mcgill.ca (Blair Elliott)
Communications and Events Associate
514-398-3675
david.roseman [at] mcgill.ca (David Roseman)
Administrative & Student Affairs Coordinator
514-398-8920
allison.murphy2 [at] mcgill.ca (Allison Murphy)
Administrative Coordinator (on leave)
514-398-8346
angela.casey [at] mcgill.ca (Angela Casey)
Administrative Coordinator (Acting)
514-398-8346
Please see here.
MISC Research Fellows
As you may see from their profiles, MISC research fellows come from diverse backgrounds and interests, consistent with our commitment to fostering interdisciplinary discussions and inquiry.
MISC is privileged to welcome four McGill faculty members for their second year as MISC Research Fellows:
Professor Amelie Quesnel-Vallée
MISC research fellows participate in the life of the Institute, and contribute towards research, public events and administration. They will also help guide its academic programming.
One of our Fellows, Professor Jennifer Elrick, has also generously agreed to serve as our academic program director.