HBHL Core Staff
Managing Director and CEO
Krystle van Hoof
krystle.vanhoof [at] mcgill.ca
Over the past two decades, Krystle has held a variety of leadership positions within the non-profit sector, the federal government and the United Nations—most recently as Assistant Director of the Canadian Institutes of Health Research, Institute of Gender and Health. She has been recognized for her skills in change management and team building and has a wealth of experience defining strategic goals and guiding day-to-day operations, including the administration of complex financial systems in the health research environment. An expert in knowledge translation, Krystle has led communications departments for two Canadian associations—work that has been recognized with national awards. As Managing Director and CEO, Krystle is responsible for carrying forward the strategic vision of the HBHL initiative while overseeing the ongoing implementation of a set of complex, high-profile funding programs and innovation partnerships within the neuroscience and related communities at McGill, in Canada and beyond.
---
Senior Advisor, Metrics & Reporting
Yannick-André Breton
yannick-andre.breton [at] mcgill.ca
Yannick-André Breton received his PhD from Concordia University in behavioural neurobiology, followed by postdoctoral training in electrophysiology and computational neuroscience at the University of Minnesota. While a postdoctoral fellow, he participated in a summer management consulting internship advising a foreign medical device manufacturer on an entry into the Canadian and North American markets. Before joining HBHL, Yannick worked at Caprion Biosciences, Inc. as biostatistician in the department of bioinformatics. There, he investigated diagnostic biomarkers for both internal and external clients, assessed primary and secondary endpoints, helped streamline departmental processes and provided the planning, statistical analysis and final results summary of complex projects in cross-functional teams.
---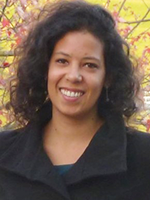 Program Officer
Sara Guiza
sara.guiza [at] mcgill.ca
Sara Guiza graduated in 2016 from the University of Grenoble-Alpes (France), with a Master's degree in Corporate Communication. She completed her Master's degree with an internship as Program Coordinator at the French Alternative Energies and Atomic Energy Commission. She worked for two years at the University of Grenoble-Alpes as Administrative Project Coordinator before moving to Canada in 2019.
---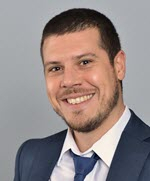 Associate Director, Business Development
Xavier Linker
xavier.linker [at] mcgill.ca
514-267-4135
Xavier Linker graduated from the Toulouse National Institute of Applied Sciences with a Diplôme d'Ingénieur (Master of Science in Engineering) in Biochemistry, and from the Toulouse Business School with a Specialized Master's degree in Biotechnology Management. Xavier joins HBHL with 14 years experience in business development, first in France and, since 2012, in Canada. He has held leadership positions in the biotech industry, including with Charles River Laboratories, Biospective (preclinical Contract Research Organizations) and Lallemand Health Solutions (manufacturer of probiotic strains).
---
Associate Director, Funding Program Management
Jing Liu
jing.liu2 [at] mcgill.ca
Dr. Jing Liu graduated from McGill University with a PhD degree in genetics/genomics, followed by postdoc training at Harvard University. She joined HBHL with extensive experience in project management, business development and operation, acquired in academic institutions and biotech companies.
From April 2015 to July 2017, Dr. Liu was the Manager of the Infectious Diseases and Immunity in Global Health (IDIGH) Program at the Research Institute of McGill University Health Centre (RI-MUHC) where she managed all aspects of the program's activities, including financial, scientific, business, administration, outreaching, and training. Before this, Dr. Liu worked as a group leader, manager, director and consultant in various academic institutions including the Clinical Proteomics Platform and Systems Medicine Program, the McGill Life Sciences Complex High Throughput Screening Facility and biotech companies (PhageTech and New World Laboratories). She has a proven track record of competency, productivity, vision, creativity, and networking.
---
Senior Communications Officer
Chris Maskell
christopher.maskell [at] mcgill.ca
Previously, Chris worked as a Senior Communications & Production Coordinator at the Schulich School of Music of McGill University. He has also been a freelance writer for CBC Music and the Ottawa Citizen JazzBlog, and has acted as a freelance assistant producer with CBC Music.
---
Administrative and Events Officer
Kim Reeve
kim.reeve [at] mcgill.ca

Prior to joining HBHL, Kim held the position of Administrative Officer in Department of Languages, Literature, and Cultures and East Asian Studies. Kim has worked in the non-profit sector and has over 15 years of marketing and administrative experience and holds a Bachelor of Commerce, Marketing Major from Concordia University.
---
Program Officer, EDI and Training
Andrzej Tereszkowski
andrzej.tereszkowski [at] mcgill.ca

Dr. Andrzej Tereszkowski graduated from Western University with a PhD in Music Composition before spending several years as a Learning and Development Professional working for Health, EdTech and Arts organizations. From August 2016 to February 2019, they served as Artistic Director of the Waterloo Region Contemporary Music Sessions (WRCMS) and developed the program with a strong focus on professional development and under-represented voices in contemporary concert music. Andrzej is a passionate educator and administrator with experience designing and delivering university level courses, implementing internal training programs, customer training solutions and professional development programs.
---
HBHL Associated Staff
Director of Business Development - Mitacs Program
Noha Gerges
ngerges [at] mitacs.ca
Noha received her PhD from McGill University where she studied the genomics and proteomics of several rare and fatal pediatric brain tumours. She was the first Program Manager of the Child Health and Human Development (CHHD) Program at the Research Institute of the McGill University Health Center. Currently, Noha is the Mitacs Director of Business Development and Team Lead for Quebec, which covers part of McGill University and includes everyone who falls within the HBHL umbrella. Her role consists of liaising between academic and external partners to help set up and fund collaborative projects between both parties.
---
Awards Officer
Sarah Kaderabek
sarah.kaderabek [at] mcgill.ca
Dr. Sarah Kaderabek received her MA and PhD in Russian (Language and Literature) from McGill University. She taught at Lehigh University in Bethlehem, Pennsylvania, and served for two summers as the Resident Director in Moscow for the American Councils for International Education Contemporary Russia study abroad program. From 2008-2017 Dr. Kaderabek worked in the Office of the Associate Dean, Research and Graduate Studies, in McGill's Faculty of Arts. In 2017, she joined the Office of Sponsored Research as a member of the Awards Management team, where she oversees award activation for the HBHL project, Canada First Research Excellence Fund grants, Genome Quebec and Genome Canada funding.
---
Entrepreneur-in-Residence, NeuroSphere
Marc Lussier
marc.lussier3 [at] mail.mcgill.ca
Marc Lussier has recognized expertise in strategic planning, fundraising, finance, operations and human resources management with more than 15 years of experience in the biopharma sector. He has a proven track record in identifying investment opportunities and actively working with inventors, academic institutions, companies, investors and strategic partners to maximize the value of technologies through public and private financing. Dr. Lussier holds a PhD in Molecular Biology. In 1998, he founded Mycota Biosciences Inc., a company developing new antifungal agents where he was Director of Scientific Operations until 2001. From 2002 to 2005, he was Vice President of Operations of HemaX Génome Inc, and CEO of Estracure Inc. He subsequently held several concurrent positions as Scientific Director of Procure Prostate Cancer Biobank; part-time Executive Director of Strida Pharma Inc.; Director of Business Development of Émerillon Therapeutics Inc; President and CEO of Florisys Inc.; and Portfolio Director of AgeChem Financial Inc. In 2008, Dr. Lussier became Director of Operations and Business Development of Hôpital Maisonneuve-Rosemont's Centre of Excellence in Cell Therapy where he oversaw the center's construction and operationalization.
---
Financial Officer
Louise Schratz
louise.schratz [at] mcgill.ca
Over the last 30 years, Louise has held various accounting and administrative positions both in the private sector and at McGill University. She brings to the HBHL team her extensive experience in overseeing large scale grants gained from administering CFI, Genome and MDEIE grants to name a few. Louise's collaborative approach in coordinating with both internal and external clients serves to ensure the integrity of the financial reporting. As the HBHL Financial Officer, Louise is responsible for the preparation of the financial statements for the HBHL grant as well as fund(s) activations, monitoring spending of funds and ensuring compliance with sponsor guidelines.