---
Adolescent Medicine
Offers services to adolescents with gynecological issues, compex health issues, eating disorders as well as providing services for adolescent parents and their babies (if followed durign pregnancy in the Gynecology Program).
Adolescent Medicine Website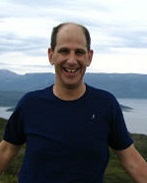 Dr. Julius Erdstein
Division Director
Dr. Giuseppina Di Meglio
Residency Training Program Director
Olga Dolghi
Residency Training Program Coordinator
peds [dot] pgme [at] muhc [dot] mcgill [dot] ca (Email) | 514-412-4400 ext. 23240
Division Members
Dr. Holly Agostino
Dr. Franziska Baltzer
Dr. Susan Finkelberg (on leave)
Dr. Samir Khalife
Dr. Suzanne MacDonald
Dr. David Martens
Dr. Diane Munz
Dr. Vincent Ponette
Dr. Elsa Quiros-Caliniou, Program Head Gynecology
Sally Cooke, MA, Art Therapist
Julie Drolet, N.C.
Anne Marie Martinez, CNS
Sue Mylonopoulos, SW
Justine Noiseux, MSW
Monica O'Donahue, N.C.
---
Allergy, Immunology & Dermatology
Allergy & Immunology specializes in the assessment and management of anaphylaxis, food allergies, asthma, seasonal and perennial rhinitis, reactions to insect stings, drug allergies, eczema (atopic dermatitis), chronic uticaria, immune deficiencies autoimmune diseases, and periodic fevers.
www.childrensallergy.com | Allergy & Immunology Website
Dermatology has traditionally been a busy service averaging 7000 patient-visits per year in their outpatient services. The team also responds on a daily basis to urgent and semi-urgent consultations from the ER, wards and or other outpatient clinics. Four half-day general pediatric dermatology clinics take place per week. Specialty clinics include: hemangioma clinic, genetic skin disease clinic, rheumatology-dermatology clinic, café-au-lait clinic, facial warts clinic, molluscum clinic and dermatological surgery clinic. They evaluate and mange a wide range of dermatological conditions, the most common being atopic dermatitis (eczema), acne vulgaris, infantile hemangiomas, vitiligo and psoriasis. They are also able to access a variety of birth marks and skin tumors or nevi. Skin infections (tinea, impetigo, molluscum, facial warts) are also an object of frequent referrals. They have the expertise to diagnose and treat rarer dermatological conditions and rashes including disorders of the hair and nails, genetic skin conditions and rhumatological conditions such as morphea or lupus. As a service within a tertiary care academic center, they offer cutting edge treatments such as propranolol for hemangiomas, but also still employ older proven remedies like tropical corticosteroids. They administer phototherapy treatments to selected cases and perform minor surgical excisions under local anesthesia when indicated.
Dermatology Website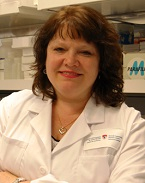 Division Director
Dr. Christine McCusker
Dr. Reza Alizadehfar
Residency Training Program Director
Jabeen Laullo
Residency Training Program Coordinator
jabeen [dot] laullo [at] muhc [dot] mcgill [dot] ca (Email) | 514-412-4400 ext. 22931
Division Members
Dr. Moshe Ben-Shoshan
Dr. Allison Kukhta
Dr. Christine Lejtenyi
Dr. Audrey Lovett
Dr. Bruce Mazer
Dr. Elaine Medoff
Dr. Barbara Miedzybrodzki
Dr. Fatemeh Jafarian
Dr. Francisco Noya
Dr. Marie-Noël Primeau
Dr. Karen Sigman
Deborah Fertuck, N.C.
Claire Guay, N.C.
Maria Harvey, N.C.
---
Caridology
The pediatric cardiology evaluates and treats newborns, infants and children with congenital or acquired heart disease including arrhythmias. The team also provides a consultation service for fetal cardiac problems. The MCH offers the latest diagnostic methods and technological modalities including fetal echocardiography, trans-thoracic and trans-esophageal echocardiography, cardiac MRI, diagnostic and interventional heart catheterization and electrophysiology.   Eleven half-day patient ambulatory clinics are offered weekly, including a newborn baby clinic for prompt assessment of newborn murmurs. The MCH is linked to the provincial telehealth network, and offers cardiac consultation services including echocardiography via telemedicine to the other 35 members of the network.
Cardiology website

Dr. Adrian Dancea
Division Director
Dr. Tiscar Cavallé-Garrido
Residency Training Program Director
Mary Serravalle
Residency Training Program Coordinator
mary [dot] serravalle [at] muhc [dot] mcgill [dot] ca (Email) | 514-934-1934 ext. 23191
Division Members
Dr. Marie J. Béland
Dr. Luc Jutras
Dr. Charles Rohlicek
Kevin Brady, MSW
Nancy Jones, N
Joyce Laduke, N
Sandra DiLullo, N.C. Cardiology/CVT
Michèle Zegray, N.C. Cardiology/CVT
---
Critical Care - Pediatric Intensive Care Unit - PICU)
The Pediatric Intensive Care Unit (PICU) offers state-of-the-art care using a multidisciplinary team approach for critically ill or injured neonates, children and adolescents.  The unit is a major provincial, national and international referral center.
Services include complex congenital cardiovascular surgery, seizure and tumor neurosurgery, craniofacial reconstruction, complex orthopedic surgery, tracheal reconstructive surgery, level 1 trauma, extracorporeal life support, high frequency ventilation, nitric oxide program, and solid organ transplantation.
PICU Website

Dr. Saleem Razack
Division Director
Dr. Samara Zavalkoff
Residency Training Program Director
Lyse Dorion
Residency Training Program Coordinator
lyse [dot] dorion [at] muhc [dot] mcgill [dot] ca (Email) | 514-412-4400 ext. 22696
Division Members
Dr. Farhan Bhanji
Dr. Patricia Fontela
Dr. Ronald Gottesman
Dr. Pramod Puligandla
Dr. Sam Shemie
Dr. Davinia Withington
Marie Antonacci, AHN
Margaret Ruddy, Head Nurse
Franco Carnevale, N, PhD
Maryse Dagenais, APN, CNS
Josée Gaudreault, APN, CNS
Linda Massé, APN,CNS
Janet Rennick, N, PhD
---
Emergency Medicine
A multidisciplinary team provides specialized acute health care to triage, stabilize, diagnose, treat and transfer patients onward for further care. The department is a designated Pediatric and Adolescent Trauma Centre and is open 24 hours a day providing diagnosis and treatment of surgical "Tertiary Trauma Centre" and is opened 24 hours a day providing diagnosis and treatment of surgical emergencies such as dental, ophthalmological, otolaryngological, orthopedic, plastic surgery, general surgical, neurosurgical and urological. The department specializes in minor and major trauma management.  Facilities include 13 individual treatment rooms, 4 beds for critical care, an 8 bed observation unit and a 6-patient asthma care area. A full staff of pediatric emergency physicians, nurses and pediatric sub-specialists is on service around the clock providing care and consultations to the community.
Emergency Medicine wesbite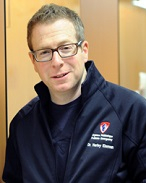 Dr. Harley Eisman
Division Director
Dr. Daniel Brody
Residency Trainng Program Director
Scott Dobby
Residency Training Program Coordinator
scott [dot] dobby [at] muhc [dot] mcgill [dot] ca (Email) | 514-412-4400 ext. 23039
Division Members
Dr. Ilana Bank
Dr. Manon Boutin
Dr. Adam Bretholz
Dr. Dominic Chalut
Dr. Audrey Dadoun
Dr. Dubravka Diksic
Dr. Sasha Dubrovsky
Dr. Tamara Gafoor
Dr. Anne-Marie Gosselin
Dr. Ilana Greenstone
Dr. Philip Hedrei
Dr. Samir Hussain
Dr. Elene Khalil
Dr. Caroline Ouellette
Dr. Raphaël Paquin
Dr. Laurie Plotnick
Dr. Jade Séguin
Dr. Mitchell Shiller
Dr. Eva Soos-Kapusy
Dr. Jessica Stewart
Dr. Jennifer Turnbull
Dr. Suzanne Vaillancourt
---
Endocrinology
Provides care through a multidisciplinary team approach for children with disorders such as juvenile diabetes, slowed of abnormal growth, precocious or delayed puberty, thyroid gland dysfunction, diabetes insipidus, hypoglycemia, lipid and metabolic bone disturbances, and tumors of endocrine glands.
The division offers endocrine and diabetes clinics, an insulin pump center, a lipid clinic, a weight management clinic for pathological obesity and a clinical investigation unit for urgent consultation as well as hormone testing and follow-up. The Department of Endocrinology is a member of the Quebec Thyroid Screening Program.
Endocrinology Website

Dr. John Mitchell
Division Director
Dr. Helen Bui
Residency Training Program Director
Jabeen Laullo
Residency Training Program Coordinator
jabeen [dot] laullo [at] muhc [dot] mcgill [dot] ca (Email) | 514-412-4400 ext. 22931
Division Members
Dr. Robert Barnes
Dr. Preetha Krishnamoorthy, Director, Undergraduate Medical Education
Dr. Laurent Legault
Dr. Meranda Nakhla
Dr. Constantin Polychronakos
Dr. Julia von Oettingen
Anne Bossy, Nurse Clinician, Certified Diabetes Educator, Insulin Pump Centre
Dawn Davis, BSW
Nancy Dumoucel, Nurse Clinician, Certified Diabetes Educator
Sandra Kambites, Nurse Clinician
Nathalie Andraos, Nutritionist
Lisa Piperno, Nutritionist
Evelyne Pytka, Nutritionist, Certified Diabetes Educator
---
Gastroenterology & Nutrition
Provides diagnosis, treatment and long-term follow-up of children with diseases of the gastrointestinal tract, the pancreas, the liver and biliary tree. Provides outpatient consultation in general GI, hepatology, Inflammatory Bowel Disease (IBD), Celiac Disease, and motility, as well as inpatient GI consultations.  Procedures available include upper and lower endoscopies, wireless capsule endoscopies, and pH-probe monitoring.
Gastroenterology & Nutrition Website

Dr. Terry Sigman
Division Director
Dr. Véronique Morinville
Residency Training Program Director
Jabeen Laullo
Residency Training Program Coordinator
jabeen [dot] laullo [at] muhc [dot] mcgill [dot] ca (Email) | 514-412-4400 ext. 22931
Division Members
Dr. Najma Ahmed
Dr. Sylviane Forget
Dr. Dominique Lévesque
Dr. Ernest Seidman
Dr. Ana Sant'Anna
Dr. Sepi Zargarpour, Psychologist
Hélène Bacha, N.C.
Karen Casey, Dieticien
Louise Colacci, N.C.
Sandra DiLullo, N.C.
Sandra Kambites, N.C.
Marie-Andrée Latrémouille, N.C.
Marie-Josée Trempe, Dieticien
---
General Pediatrics
The Division of General Pediatrics includes 56 full and part-time consultant pediatricians, who provide services through the Asthma Centre, the ADHD Program, the Child Development Program, the Child Protection Program, the Pediatric Consultation Centre, the Complexe Care Service, the Residency Continuity Clinic, the Medical Day Hospital, the Medical Inpatient Units, the Short Stay Unit, the Multicultural Health and Adoption Clinic, the Palliative Care Program, and the Pediatric Medical Consultation Service.
For more information please visit the Division of General Pediatrics page.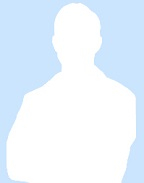 Dr. Geoffrey Dougherty
Division Director
Dr. Catherine Henin
Residency Training Program, Co-Director
Dr. Gary Pekeles
Residency Training Program, Co-Director
Dr. Olivia Tse
Residency Training Program, Assistant Director
Alessandra Tedeschi
Residency Training Program Advisor/Coordinator
admin [dot] pedspgme [at] muhc [dot] mcgill [dot] ca (Email) | 514-412-4400 ext. 24475
Division Members
Dr. Holly Agostino
Dr. Manon Allard
Dr. Louise Auger
Dr. Margaret Berry
Dr. Benjamin Burko
Dr. Laurel Chauvin-Kimoff
Dr. Evelyn Constantin
Dr. Carl Cummings
Dr. Mylene Dandavino
Dr. Mary Decell
Dr. Sasha Dubrovsky
Dr. Jae Marie Ferdinand
Dr. Patricia Forbes
Dr. Emmett Francoeur
Dr. Isabelle Gagnon*
Dr. Shuvo Ghosh
Dr. Andreea Gorgos
Dr. Anne Marie Goyette
Dr. Richard Haber
Dr. Chris Karatzios
Dr. Nadine Korah
Dr. Lucie Lach*
Dr. Jocelyn Lavigne
Dr. Patricia Li
Dr. Stephen Liben
Dr. Suzanne Malaab
Dr. Pierre Marin
Dr. Catherine Millar
Dr. Johanne Morel
Dr. Diane Munz
Dr. Francisco Noya
Dr. June Ortenberg
Dr. Dominique Panet-Raymond
Dr. Hema Patel
Dr. Chi-Minh Phi
Dr. David Rabin
Dr. Harold Rich
Dr. Paul Rossy
Dr. Elisa Ruano-Cea
Dr. Earl Rubin
Dr. Linda Samotis
Dr. Anna Maria Sant'Anna
Dr. Kent Saylor
Dr. Anne-Marie Sbrocchi
Dr. Robert Sternszus
*Associate Members
---
Hemtology-Oncology
Diagnostic, treatment, long-term follow-up, and family-centered care is provided to children and adolescents with cancer through an interdisciplinary team approach.  As such, the department provides the most advanced clinical care through clinical research.  It is a founding member and active participant of the Children's Oncology Group, the world's largest childhood cancer research organization.
The service offers diagnostic and comprehensive treatment for children with sickle cell disease and other blood disorders including hemophilia and thalassemia, leukemias, solid tumors, and brain tumors. Hematopoietic stem cell transplantations are performed for specific cancers, leukemias, inborn errors such as immunodeficinecies and rare metabolic disorders. Clinical hematology laboratory and molecular services are an integral component of the service.
Hematology-Oncology Website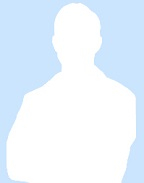 Dr. David Mitchell
Division Diriector
Dr. Christine Sabapathy
Residency Training Program Director
Olga Dolghi
Residency Training Program Coordinator
peds [dot] pgme [at] muhc [dot] mcgill [dot] ca (Email) | 514-412-4400 ext. 23240
Division Members
Dr. Sharon Abish
Dr. Josée Brossard (Mondays only)
Dr. Aida Daoud
Dr. Kolja Eppert
Dr. Nada Jabado
Dr. Patricia Mccusker
Dr. Vicky Scholten
Dr. Jitka Stankova
Dr. Catherine Vézina
Dr. Blair Whittemore
Lynda Blanchette, MSW
Anne Choquette, CNS
Louise Colacci, Nurse Clinician
Christine Durand, Stem Cell Transplant Coordinator/Safety Officer
Patrizia Farnesi, Stem Cell Transplant Coordinator/Safety Officer
Marie Gale, Nurse
Laura Johnston, BSW
Josée Pacificio, Assistant Nurse Manager
Fatima Pereira, Nurse Clinician
Johanne Soucy, CNS
Dolores Suarez, Nurse Clinician
Ann-Marie Suess, Nurse Manager
Marianne Taddeo, Nurse Clinician
---
Infectious Diseases
Provides consultation service in all aspects of infectious diseases including significant viral, bacterial and fungal infections. the division specializes  in the areas of infection control, immunological aspects of infectious diseases and microbial pathogenesis of disease.  The division is actively involved in vaccine trials and other aspects of clinical research.
Infectious Diseases Website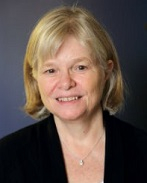 Dr. Jane McDonald
Division Director
Dr. Earl Rubin
Residency Training Program Director
Angeline Beaulieu
Residency Training Program Coordinator
hem-medmicro-id [at] jgh [dot] mcgill [dot] ca (Email) | 514-340-8222 ext. 8196
Division Members
Dr. Chris Karatzios
Dr. Marie-Astrid Lefebrve
Dr. Dorothy Moore
Dr. Francisco Noya
Dr. Caroline Quach-Thanh
Dr. Jesse Papenburg
---
Neonatology
The Neonatal Intensive Care Unit (NICU) is composed of a multidisciplinary team including neonatologists, pediatricians, neonatal nurse practitioners, respiratory therapists, pharmacists, nutritionists, social workers and consultants who treat acutely ill newborn infants (premature infants and term infants with serious medical and surgical disorders). Patients are transferred from other nurseries across Quebec.
Neonatology Website

Dr. Thérèse Perreault
Division Director
Dr. Daniel Faucher
Associate Director
Dr. Louis Beaumier
Residency Training Program Director
Roch Saillant
Residency Training Program Coordinator
roch [dot] saillant [at] muhc [dot] mcgill [dot] ca (Email) | 514-412-4452
Division Members
Dr. Alexandre Barbier
Dr. Marc Beltempo
Dr. Robert. T. Brouillette
Dr. Élise Couture
Dr. Jae-Marie Ferdinand
Dr. Andreea Gorgos
Dr. Richard Gosselin
Dr. Elizabeth Hailu
Dr. May Khairy
Dr. Louise Koclas
Dr. Michelle Pepin
Dr. Guilherme Sant'Anna
Dr. Wissam Shalish
Dr. Pia Wintermark
Dr. Eva Soos-Kapusy, Clinical Assistant
Andréane Pharand, MUHC Neonatal Nursing Coordinator
Mario Bonenfant, Nurse Manager (Interim)
Diane Lalonde, NPDE
Rose Boyle, NNP
Martine Claveau, NNP
Philippe Lamer, NNP
Linda Morneault, NNP
Margarida Ribeiro da Silva, NNP
Marie-Eve Moreau, NNP
Mireille Béchard, Lactation Consultant
Kevin Brady, MSW
Nancy Lee Saul, BSW
Caroline Porraccio, Nutritionist
Christine Labelle, OT
---
Nephrology
The Division of Pediatric Nephrology offers a well-established Pediatric Nephrology Residency Training Program, which strives for excellence in clinical care, teaching and research.  It is fully accredited by the Royal College of Physicians and Surgeons of Canada and recognized by the American Board of Pediatrics.
Consultation and clinical care for a wide variety of genetic and acquired kidney diseases and electrolyte disorders are offered by the renal ambulatory and interdisciplinary clinics 4-5 mornings per week as through the inpatient service. The latter includes pediatric wards, pediatric critical care and neonatal intensive care units across the MUHC and the Rheumatology and Hematology/Oncology services.  We regularly confer with physicians locally, nationally and internationally. We maintain Outreach Clinics across the McGill Health Network (Réseau universitaire intégré de santé) and other parts of Quebec and use the hospital's advanced Telehealth facilities to serve patients in remote Northern communities.
In addition to common problems, such as urinary tract infection and hypertension, we diagnose and treat a range of rare conditions originating from or affecting the kidney. We perform percutaneous kidney biopsies and continuous ambulatory blood pressure monitoring along with specialized treatments, including conventional and advanced extracorporeal therapeutic modalities, such as hemodialysis, peritoneal dialysis, continuous renal replacement therapy (CRRT), plasma and red blood cell exchange, renal transplantation and therapeutic monoclonal antibody infusions for various forms of acute of chronic kidney injury.
The Division offers Pediatric Nephrology rotations to qualified pediatric and medical residents, medical students and (adult) renal residents. Recently, we added to our curriculum a non-obligatory third-year, in-depth clinical or research fellowship. All of our faculty is involved in teaching Epidemiology and Statistics, Renal Physiology, Genetics or Biology at McGill University and internationally.
Pediatric Nephrology faculty have their own externally funded basic research laboratories or clinical research programs investigating various aspects of pediatric kidney disease with financial support by the Canadian Institute of Health Research (CIHR), the Kidney Foundation of Canada, the NIH and the International Society of Nephrology.
Nephrology Website

Dr. Martin Bitzan
Division Director
Dr. Indra Gupta
Residency Training Program Director
Jabeen Laullo
Residency Training Program Coordinator
jabeen [dot] laullo [at] muhc [dot] mcgill [dot] ca (Email) | 514-412-4400 ext. 22931
Division Members
Dr. Lorraine Bell, Director, Kidney Transplantation Program
Dr. Beth Foster
Dr. Paul Goodyer, Director, Renal Genetics Clinic
Dr. Michael Zappitelli, Director Dialysis and Apheresis Program
Associates:
Dr. Patricia Forbes (Omnipracticien)
Dr. Marie-Claude Roy (Pediatric Nephrologist, CHUL)
Christianne Roy, Nurse
---
Neurology
Provides tertiary level care or above for children with challenging and complex neurological conditions. Inpatient consultation services are provided on a 24/7 basis to all areas of the MCH including the Emergency Room, intensive care units and wards, both medical and surgical. Ambulatory services are provided through initial consultation, and where necessary, on an ongoing basis to the following categories of neurological illness: epilepsy or convulsive disorders that are not related to fever; neurodevelopmental disabilities (i.e. global developmental delay, intellectual disability, cerebral palsy, developmental language impairment); neuromuscular disorders; headaches refractory to initial standard prophylaxis management; complex movement disorders (i.e. dystonia, chorea,  athetosis, ataxia, spasticity, tremor) requiring medical intervention; neurogenetic, neurometabolic and neurocutaneous disorders; demyelinating disorders; and high risk survivors of the NICU and PICU.
Neurology Website

Dr. Guillaume Sébire
Division Director
Dr. Chantal Poulin
Residency Training Program Co-Director
Dr. Myriam Srour
Residency Training Program Co-Director
Division Members
Dr. Geneviève Bernard
Dr. Marie-Emmanuelle Dilenge
Dr. Genevieve Legault
Dr. Michèle Larose, Psychiatry Liaison
Dr. Maryam Oskoui
Dr. Bernard Rosenblatt
Dr. Michael Shevell, Chair-Pediatrics
Dr. Elisabeth Simard-Tremblay
Heather Davies, N. MSc(A), CNN(C)
Angela Formica, Admin. Assistant
Associate Members:
Dr. Annette Majnemer, Ph.D., FCAAS
Dr. Marie Brossard-Racine, Ph.D.
---
Respiratory Medicine
The division has an active ambulatory component, including the Cystic Fibrosis (CF) Clinic, Chest Clinic, Consultation Clinic, Tuberculosis Prophylaxis Program, Neuromuscular Clinic, Apnea Clinic, Bronchopulmonary Dysplasia Clinic, Infantile Respiratory Clinic and Home Ventilation Clinic.  It also provides bronchoscopy service to both ambulatory and inpatients. Telehealth services available on demand. Respiratory  Therapy, the Jeremy Rill Centre for Sudden Infant Death Syndrome, the Sleep Laboratory and Pulmonary Function Laboratory are part  of Respiratory Medicine.
Respiratory Medicine Website

Dr. Larry Lands
Division Director
Dr. David Zielinski
Residency Training Program Director
Olga Dolghi
Residency Training Program Coodinator
peds [dot] pgme [at] muhc [dot] mcgill [dot] ca (Email) | 514-412-4400 ext. 23240
Division Members
Dr. Anne-Marie Canakis
Dr. Aurore Côté
Dr. Lianne Kopel
Dr. Adam Shapiro
Deborah Fertuck, N.C. (Chest Tuberculosis)
Nadine Allard, N.C. (Synagis)
Silvy Pilon, AHN (Apnea)
Caroline Angers, N.C. (Cystic Fibrosis)
Pina Diana, RRT, Manager Respiratory & Anesthesia Services
---
Rheumatology
The Rheumatology service at the MCH was started in the 1970s by Dr. Hannah Straczynski. Over the years, the division expanded under the direction of Dr. Julie Paquin and Dr. Ciaran Duffy.  The division focuses on clinical care, teaching of postgraduate students, and clinical research. Currently, Dr. Claire LaBlanc is the director of the Rheumatology division.
Children are seen in one of the Rheumatology clinics. Each physician has their own clinic time but they also take part in combined clinics with other services in the hospital such as  Orthopedics, Nephrology and Dermatology. Pediatric rheumatology services are also provided at the Shriners Hospital (a half day clinic every month), and at Hôpital Val d'Or for the RUIS Abitibi-Temiscamingue (two clinic days every three months). Dr. Claire LeBlanc also runs a sport medicine clinic outside the Montreal Children's Hospital (one-two half day clinics every month).
The Division provides comprehensive services for children with rheumatic diseases. They will see and evaluate children with musculoskeletal pain, fever of unknown origin or other inflammatory conditions. Most of the services are provided through outpatient clinics. They also provide care to children who are admitted to the hospital as well as those who come to the Emergency room.
The main diseases treated are juvenile idiopathic arthritis (JIA), connective tissue diseases (such as lupus, scleroderma, dermatomyositis), systemic vasculitis (such as Kawasaki disease), and periodic fever syndromes. Dr. LeBlanc also sees children with sport-related conditions.
Rheumatology Website

Dr. Claire LeBlanc
Division Director
Dr. Rosie Scuccimarri
Residency Training Program Director
Jabeen Laullo
Residency Training Program Coordinator
jabeen [dot] laullo [at] muhc [dot] mcgill [dot] ca (Email) | 514-412-4400 ext. 22931
Division Members
Dr. Sarah Campillo
Dr. Gaëlle Chédeville
Administration:
Charlene Hopper, N.C.
Gillian Taylor, CNS
Sultana Mirza
Virginia Allen
Irene Papaspyros