vrinda.narain

[at]

mcgill.ca

(Vrinda Narain)
Associate Professor.  Institute for Gender, Sexuality and Feminist Studies and Faculty of Law
514.398.4927

Vrinda Narain is an Associate Professor at McGill University where she holds a joint appointment in the Faculty of Law and the Institute for Gender, Sexuality and Feminist Studies, Faculty of Arts. She is also a Research Associate in the Department of Afroasiatic Studies at the University of the Free State, South Africa. As a lawyer, she has practiced in the areas of family law, laws relating to women, constitutional law, corporate law and administrative law. She is the author of two books: "Reclaiming the Nation: Muslim Women and the Law in India" (University of Toronto Press, 2008) and "Gender and Community: Muslim Women's Rights in India" (University of Toronto Press, 2001). In Women's Studies, Narain currently is teaching Women's Studies Special Topics 1, Women and the State in India: Colonial and Postcolonial Perspectives.
For more information click here.
Bobby Benedicto
Assistant Professor, Institute for Gender, Sexuality, and Feminist Studies and the Department of Art History and Communications Studies
Bobby Benedicto is an Assistant Professor at McGill University's Department of Art History and Communications Studies and the Institute for Gender, Sexuality, and Feminist Studies. His research interests lie at the intersections of queer theory, critical race theory, urban studies, and theories of death and temporality. His first book, Under Bright Lights: Gay Manila and the Global Scene (University of Minnesota Press, 2014), received the 2015 Ruth Benedict Honorable Mention Prize for Queer Anthropology and was a finalist for the 2015 LAMDA Literary Award for LGBT Studies. He is currently working on two book projects: Fatal Sex: Essays on Queer Necroaesthetics and Queer Afterlives: Dictatorship Architecture, Transgender Performance, and the Place of the Dead. His other writings have appeared in Social Text, Antipode, and GLQ, among others. 
ada.sinacore

[at]

mcgill.ca

(Ada Sinacore)
Chair, Gender, Sexuality and Social Justice Studies
Associate Professor, Educational and Counselling Psychology (Faculty of Education)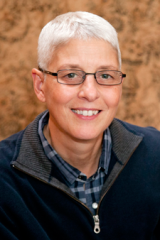 Ada Sinacore, Ph.D., L.P.C., is an Associate Professor in the Counseling Psychology Program at McGill University. She has more than 20 years of experience working in the U.S., Canada, and abroad and is internationally recognized for her expertise and extensive presentations and publications in social justice, career development, migration and immigration, gender equity, pedagogy, and feminist psychology. She is actively involved in research, scholarship and program development addressing social justice concerns at the individual, institutional, and policy level. Additionally, Dr. Sinacore co-edited a book regarding the teaching of social justice within a multicultural and feminist perspective, and is highly sought out for her consultation and program evaluation skills.  In 2010, she received the Oliva Espin Award for Social Justice Concerns in Feminist Psychology: Immigration and Gender, from the Association for Women in Psychology.  Most recently, she was elected to be a Fellow of the Canadian Psychological Association.
mary.bunch

[at]

mcgill.ca

(Mary Bunch)
Faculty Lecturer, Women's Studies Program
514.398.4400 x089632
My teaching and research interests include queer, feminist and critical theory, disability studies, continental philosophy and social and political thought. My recent publications include, "Julia Kristeva, Disability and the Singularity of Vulnerability" (Journal of Literary and Cultural Disability Studies 2017);  "Communicating for the Purposes of Human Rights: Sex Work and Discursive Justice in Canada" (Canadian Journal of Human Rights 2014), "Posthuman Ethics and the Becoming-Animal of Emmanuel Levinas" (Culture, Theory and Critique 2014) and "The (Un)becoming Subject of Sex: Performativity, Interpellation, and the Politics of Queer Theory" (Feminist Theory 2013).
I am currently working on two books. The first is a SSHRC supported monograph that investigates the implications of biopolitics for the political imaginary. With a primary focus on sex, biopolitics presages changes in the political imaginary of queer, sex worker, sexual migrant and sex-ability communities. In these movements, political concepts and strategies are emerging that respond to biopolitical regulations of life with a focus on deregulation, relationality, mobility, dissention and multiplicity. The research draws on theory and Continental philosophy to analyze these trends as they are disseminated in cultural artefacts such as manifestos, zines, social media, and performance art. The work is situated in the context of the socio-legal and economic structures that shape conditions of precarity and possibility, with respect to sexual citizenship, pleasure, racialization, reproduction, territorial occupation, and kin formation. The work brings infto dialogue an interdisciplinary range of discourses including feminist, queer, crip and critical race theories, postcolonial /decolonizing theory, radical democracy, critical theory, Continental philosophy, Marxism, and psychoanalysis. The second book is an edited collection that will gather together the thoughts of an interdisciplinary set of philosophers, theorists and activists writing about Sex and the Political Imaginary.  
myriam.gervais

[at]

mcgill.ca

(Myriam Gervais)
Assistant Professor (Research)
514.398.4400 ext: 089871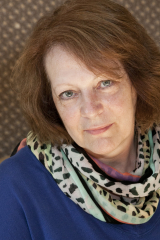 Myriam Gervais est professeure associée et membre de l'axe de recherche Équité et Justice de l'Institut de même que du Réseau québécois en études féministes (RéQEF). Détentrice d'un doctorat en science politique de l'UQAM, ses intérêts de recherche sont les systèmes politiques africains et les théories du développement, et en particulier les approches féministes du développement international. En tant que chercheure et consultante pour des agences de développement, elle conduit des études sur des sujets liés à l'égalité de genre et à la gouvernance en Afrique (Rwanda, Guinée, Niger, Mali et Burkina). Ses  publications incluent des chapitres dans les ouvrages Development, Women and War (UK, Oxfam, 2004), Réformes institutionnelles et espaces politique ou les pièges de la gouvernance pour les pauvres (Paris, Harmattan, 2005),  Femmes et conflits armés (Québec, Presses de l'Université Laval, 2006), Productive Remenbering and Social Agency (Rotterdam, Éditions Sense, à paraître) ainsi que des articles dans les revues Agenda (2010) et Development in practice (2013).

Elle est  aussi l'auteure d'une étude sur la politique d'égalité des sexes au sein de l'aide canadienne dont les conclusions sont parues dans Droits des femmes et égalité entre les sexes (Montréal, Fondation W.D. Gordon et AQOCI, 2010). Elle dirige actuellement un programme de recherche multidisciplinaire (femSTEP) sur les questions de genre et de pauvreté rurale en Afrique.