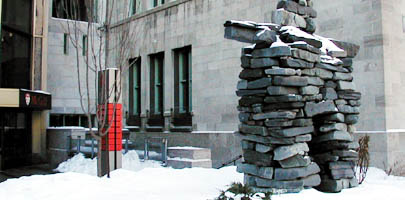 Your benefits program is an important part of being a McGill employee. It adds an important dimension to your total compensation, not to mention your well-being.  Your benefits program protects you and your family in the event of illness, injury or death, and provides you with the means necessary to plan for your retirement.
The McGill Employee Benefits Program includes the Supplemental Health and Dental Plans, Short and Long-term Disability, Basic and Optional Life Insurance and Accidental Death and Dismemberment, as well as other programs such as the Employee Assistance Program (EAP) and Tuition Assistance.   Complete information regarding the McGill Pension Plans is available on the Pensions website.
---
***Disclaimer : These web pages provide an easy-to-understand summary of the McGill Benefits Program. Full provisions of the individual plans are contained in the official plan documents. If there are any discrepancies between the plan documents and this summary, the terms of the plan documents will apply in all cases. McGill University reserves the right to change, amend or terminate these plans at any time. In addition, rates are subject to change at any time.