Event
McConnell Engineering Building
Room 204, 3480 rue University, Montreal, QC, H3A 0E9, CA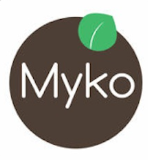 Get involved in the McGill Social Score Project and the Myko app! Looking for Faculty of Engineering students!
 
Myko is an app designed to allow users to track their own environmental, health and social impacts as they make decisions. It is now being deployed as part of the "Fight the Power" campaign to reduce energy consumption in McGill residences and will be rolled out in the Fall of 2015 across campus, notably in the cafeterias. The ambition for this app is that it become a "smart campus" tool for the entire community and beyond! Come to this info session to learn about the project and see how you can get involved. Project managers are ready to integrate more engineering research, notably on the deployment of sensors to track impacts, and architectural design of sustainable urban spaces.

Anyone in the Faculty of Engineering is welcome to join (all 6 engineering departments and School of Architecture and School of Urban Planning)!