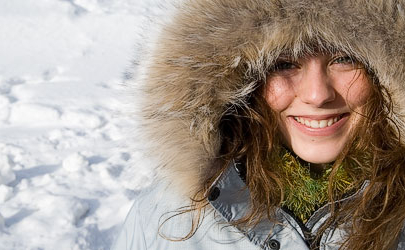 Adding and dropping courses during add/drop
Until the add/drop deadline (also known as the course change deadline) in the Fall and Winter terms, you can modify your courseload without penalty.
If it is still before the deadline, you can add or drop courses in Minerva. You can refer to these step-by-step instructions to guide you through the process. All courses have a set number of spots, so be sure to register as early as possible.
Important Notes:
Courses dropped during the add/drop period are deleted from your record. If you drop a course before the deadline, you'll get a refund for the course. If you add a course during this period, you'll be charged for the course.
Freshman Program students must have any changes approved by a Faculty academic advisor.
Courses that are cancelled by the University are not automatically deleted from your record. You'll need to drop out of them yourself in Minerva.
If you need to add a course after the add/drop, you can contact the instructor offering the course for permission to register late followed by your Student Affairs Office. If your request is approved, you will be charged an administrative fee for each late change. Students in the Faculties of Arts or Science must submit their request via the "Request for Late Course Addition" webform available on the Student Records website.
---
Withdrawing from courses after the add/drop deadline
After the add/drop deadline in the Fall and Winter terms, there is a period of a few days during which you may withdraw from a course. You will receive a grade of "W" for the course and a full refund of course fees. After the Withdrawal (with refund) deadline, there is also a period during which withdrawal from a course will also result in a grade of "W" but no course fees will be refunded. The date on which you withdrew is entered in Minerva and is the official date of withdrawal, even if you had stopped attending lectures earlier.
Visit the key academic dates website for deadlines.
After the final withdrawal (without refund) deadline, students in exceptional circumstances may receive permission to withdraw from a course with no impact on their GPA. For more information, students in Arts and Science should contact Service Point while students in other faculties should contact their Faculty Student Affairs Office.
Course withdrawal FAQ
Course withdrawals will result in a "W" grade on your record. This is common, and indicates that you withdrew from a course. It does not indicate that you were failing when you withdrew. A "W" grade will not affect your term or cumulative GPA.
Withdrawing from all of your courses in a given term constitutes withdrawing from McGill.
Non-attendance of classes does not constitute a withdrawal. Failing to attend classes will result in a grade of "J," which indicates that you either missed an exam or failed to submit an assignment without authorization. This is a failing grade, and will negatively affect your GPA.
For most course sections, you may withdraw from your courses using Minerva until the course withdrawal (without refund) deadline.
To withdraw from required or complementary courses after the withdrawal (without refund) deadline, you must obtain permission from your Faculty advisor.
Non-attendance of classes does not constitute a withdrawal.
You are not automatically refunded your credit balance, and many students choose to keep their balance on account for use in a future term. You may, however, request that your credit balance be refunded after the course withdrawal (with refund) period has passed. See the Student Accounts website for instructions on requesting a refund.
---
Deadlines
Please see the Important Dates website to find add/drop, course withdrawal, and other important deadlines, as well as final exam periods and other academic dates to keep in mind.