Dr. Annett Körner, Director
Dr. Annett Körner is an Associate Professor in the Counselling Psychology Program and the Department of Oncology at McGill University.  She holds appointments as a Research Associate at the Lady Davis Institute, the Segal Cancer Centre, and the McGill University Health Centre (MUHC). 
As director of McGill's Health Psychology Research Group (HPRG), Dr. Körner has conducted and supervised research focused on the secondary prevention of melanoma, scale development among couples coping with cancer, self-management interventions for cancer patients and other health populations. Dr. Körner also served as Mentor in the Psychosocial Oncology Research Training (PORT) program. More recently Dr. Körner started working on self-compassion as counterpart to being overly harsh and self-critical.
Note: Dr. Körner is not accepting new students for 2021-2022.
Research focus
Dr. Körner's earlier research was focused on psychological assessment, relationship schemas, interpersonal functioning, personality and mental health.  This background facilitated her more recent work on individuals' intrinsic capacities (e.g., personality characteristics, interpersonal competence, coping strategies, self-compassion) to deal with and regulate situations of adversity such as life-threatening diseases.  

In 2008, Dr. Körner the launched a program of research examining psychosocial aspects of best-practice melanoma follow-up care, which includes the secondary prevention of melanoma through early detection via skin self-examination—funded by the Fonds de la Recherche en Santé du Québec (FRQS) and the Canadian Institutes of Health Research (CIHR).  This research seeks to better understand barriers and facilitators of health-protective behaviours, inherent self-regulation processes and interpersonal factors, such as physician and partner support, in order to develop more effective prevention strategies that promote the sustained practice of skin self-examination in individuals at high risk for melanoma.

In keeping with her expertise in assessment and interpersonal functioning, Dr. Körner is working with Danielle Brosseau, PhD Cand., on the development and validation of a scale to assess couples' confidence in managing cancer-related concerns together.

Other core interests of her team include the investigation of minimal-cost psychological interventions.  Together with Dr. Nicole Roberts she examined the effectiveness of a self-help coping intervention as a possible means of entrance-level care within a stepped care model of comprehensive cancer treatment services.

Dr. Körner is also working with a multidisciplinary team lead by Dr. Brett Thombs on the development and testing of self-management interventions for body image distress among individuals living with Scleroderma, a rare chronic autoimmune disease.

More recently, Dr. Körner started examining the role of self-compassion as protective buffer against depressive symptomatology. The surprising findings of this work led to research on the valid assessment of this personality variable.
Background
Dr. Körner completed her training in clinical and health psychology at the University of Leipzig, Germany, and the Institute of Community and Family Psychiatry—Jewish General Hospital (JGH), Canada.  Her earlier research focused on psychodynamic psychotherapy while she practiced as a licensed clinician in the departments of Psychosomatic Medicine at the universities of Leipzig and Freiburg, Germany.  At the Medical Centre of the University Freiburg, Dr. Körner specialized in psycho-dermatological services providing crisis-intervention, counselling and psychotherapy to patients with different conditions of the skin, especially melanoma.  As a liaison therapist, Dr. Körner was closely involved in all aspects of the multidisciplinary clinical practice in the department of dermatology and led Balint groups focusing on enhancing a physician's ability for whole-person care.

In Canada, Dr. Körner provided expert advice to the Canadian Partnership Against Cancer (CPAC), a national agency focusing on cancer prevention, enhancing patients' quality of life, and decreasing cancer mortality.  As a member of CPAC's Cancer Journey Action Group, instituted in 2008, Dr. Körner contributed to the development of a national strategy for cancer patients' access to information and supportive care services throughout the illness trajectory (referred to as cancer patient navigation).  In 2011, Dr. Körner assumed a mentorship role with the Psychosocial Oncology Research Training (PORT) program.  This CIHR-funded Strategic Training Initiative in Health Research has linked Canada's top psychosocial oncology researchers across disciplines and universities to guide the next generation of scientists in the development of effective, accessible and state-of-the-art psychosocial cancer care.
Dr. Martin Drapeau, Co-Director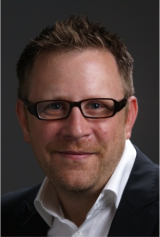 Professor Drapeau, M.Ps., Ph.D. Clinical Psychology, is an Associate Professor of Counselling Psychology and of Psychiatry at McGill University, and a Researcher affiliated with the Qualaxia Network and the Centre International de Criminologie Comparée of the University of Montreal. Former Project Director at the Lady Davis Institute for Medical Research and FRSQ Chercheur Boursier, he is also appointed as Adjunct Professor of Clinical Psychology at the University of Sherbrooke. He is involved in or leads a number of research projects and has published in the area of psychotherapy process and of psychopathology. Prof. Drapeau is a former vice president of the Order (College) of Psychologists of Quebec (OPQ) and member of its executive committee and Board of Directors. He served as the Quebec representative on the American Psychological Association Council of Representatives and chairs the Clinical Division of the Canadian Psychological Association. Prof. Drapeau is the Editor in Chief of Canadian Psychology and former editor of Science and Practice, and is on the editorial board of a number of other journals. He is also the cofounder of Medipsy Psychological Services.
Academic Training
BAPs Université du Québec à Trois-Rivières
Indiv Cert Université de Montréal
Mpgr Law Université de Montréal
Cert Sociology Université de Montréal
MPs Laval University
PhD Université du Québec à Montréal 
Postdoctoral training, Department of Psychology and Psychotherapy, Universität Albert-Ludwig Freiburg im Breisgau, Germany 
Postdoctoral training, Department of Adult Psychiatry, Université de Lausanne, Switzerland
Scholarly and Supervision Interests
Psychotherapy process research; Treatment outcome; Cognitive Behavioral Therapy; Psychodynamic psychotherapy; Technique in psychotherapy; Process of change; Practice guidelines and best practices.
Dr. Marilyn Fitzpatrick, Collaborator
Professor Fitzpatrick, Ph.D. Counselling Psychology, is a Professor Emeritus of Counselling Psychology and the former Director of Training of the Counselling Psychology graduate program at McGill University. She is an associate of the Argyle Institute of Human Relations. Her research has been funded by the Social Sciences and Humanities Research Council of Canada (SSHRC) and the Fonds de recherche sur la société et la culture du Québec (FQRSC). She publishes in the area of psychotherapy processes. Marilyn is also the cofounder of Medipsy Psychological Services.
Academic Training
B.A. University of Toronto
M.Ed. McGill University
Ph.D. McGill University
Scholarly and Supervision Interests
Dr. Fitzpatrick has previously conducted research and supervised students in the following areas: psychotherapy process research; experiential psychotherapy; psychodynamic therapy; alliance development; common factors in psychotherapy; change processes; relationship patterns; positive emotions and client involvement in therapy.

Dr. Fitzpatrick is not accepting new students.