Lab Photos
Lab picnic (Summer 2021). (Malvin, Vincent, Huashan, Xin, Ying, Nuwan. Bottom: Shaima, Lilit, Anjie)
Lab restart after COVID lockdowns (2020; Malvin J, Huashan P, Lilit A, Anjie N, Xin Z, Ying Z, Nuwan H)
Lab Winter celebration (2020; L to R; Shaima, Lilit, Vince, Nuwan, Malvin)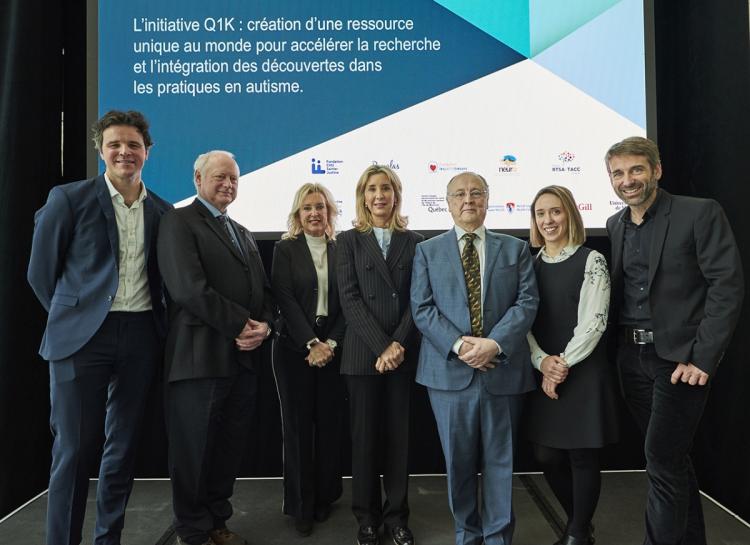 Q1K Coutu Foundation award announcement , at St Justine Hospital (2019)
Ernst Lab 2017 (L to R): Huashan Peng, Hanrong Wu, Scott Bell, Jessie Poquerusse, Nuwan Hettige, Carl Ernst, Malvin Jefri, JF Theroux (Missing: Karla Manzano Vargas, Heika Silveira, Pen Hu, Ying Zhang)
Principle investigator
Carl Ernst, PhD, is an Associate Professor and the Canada Research Chair in Psychiatric Genetics at McGill University in the Departments of Psychiatry, Human Genetics, and the Integrated Program in Neuroscience.  He is the winner of the 2017 Teaching award for graduate supervision in Human Genetics, underlining his commitment to students and training. Outside of neuroscience and genetics, he is a singer-songwriter of original children's songs and enjoys being outdoors with his family.
Trainees
(PhD Student - IPN)  Amelia Semenak, HBSc, is studying gene therapy for Glioblastoma Multiforme.
(Masters Student - IPN) Peter Fleming, BSc, is studying the roles of the FOXG1 transcription factor in neurodevelopment.
(PhD Student - Human Genetics) Anjie Ni, BSc, is studying the development of dopaminergic neurons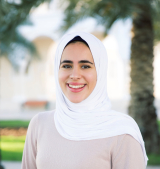 ( PhD Student - IPN)  Shaima Alsuwaidi, BSc, is studying the genetics of rare neurodevelopmental disorders
(PhD student - Human Genetics) Lilit Antonyan, MSc, Therapeutics for ASD/ID
Research associates/Lab Staff
Huashan Peng, MD (Stem cells/Gene editing)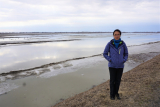 Ying Zhang, MD (Stem Cells/gene editing)
Xin Zhang, PhD (Stem Cells/gene editing)
Lab Alumni
PhD graduates:
Nuwan Hettige, (PhD 2022 - Human Genetics); Went to:  Genentech
Malvin Jefri, (PhD 2022 - Neuroscience); Went to: McKinsey Global Consulting
Scott Bell, (PhD 2019 - Neuroscience) Went to: U Calgary Medicine
Liam Crapper, (PhD 2017 - Neuroscience) Went to: Government of Canada
MSc graduates:
Vincent McCarty, Bsc (MSc - Human Genetics)  NDD modeling of nucleotide disorders
Karla Manzano Vargas, BSc,  (MSc - Human Genetics) - Modeling NDDs
Jessie Poquérusse, BSc (MSc - Neuroscience) used bioinformatics to search for and prioritize pathogenic mutations from whole genome sequences
Post-doctoral alum:
Pen Hu, MD (Visting Scholar) Department of Otolaryngology/Head and Neck Surgery, Xiangya Hospital, Central South University,China
Heika Silveira, PhD (Electrophysiology/Stem cells)
(Post-doctoral fellow) Gilles Maussion, PhD, worked on models of NDDs in human stem cells.  Now: Research associate at the Montreal Neurological Institute
(Post-doctoral fellow) Betty Chen, PhD, worked on understanding how genotype relates to phenotype in neurodevelopmental disorders. Now: Assistant professor at Universidade Federal de São Paulo
(Post-doctoral fellow) Carolina Gigek, PhD, investigated how epigenetic factors influence gene transcription in neurodevelopment.  She used stem cells to model neuro-development, particularly in relation to psychiatric disease.  Now: post-doctoral fellow at Universidade Federal de São Paulo
(Research Associate) Cristina Vasuta, PhD, coordinated the stem cell electrophysiology experiments in the lab. Now: staff scientist at IRCM
(Research Associate) Alpha Diallo, PhD, coordinated computational analyses for all Next-Generation Sequencing projects. Now: Staff at DNANexus
Staff alum:
(Bioinformatics specialist) Raphaël Poujol, MSc, worked in the Bioinformatics group, building microRNA processing and DNA methylation analysis pipelines.  Now: Montreal Heart Institute
(Visiting graduate student) Vanessa Ota, BSc, studied epignetic factors in neurodevelopment. Now: completing PhD in Genetics at Universidade Federal de São Paulo
Undergraduate students:
Marcy Maracle (Summer 2012) - LincRNAs in human brain
Camille Boudreau-Pinsonneault (NSCI420; 2012-2013 academic year) - Morphological assessment of stem cells.  Now: PhD Student in neuroscience at McGill
Kelsey Adams (Summer 2013) - Investigation of reduced gene expression.  Now: PhD student in neuroscience at Harvard
Cassandra Rogers (BIOL466; Winter 2014) - Quality control for RNAseq data.  Now:  Medical student at Tufts University
Jolene Drake (NSCI420; 2014) - Protein confirmation of RNAseq data in human neural stem cells.  Now: Medical student at U Manitoba
Ilaria Kolobova (NSCI420; 2015-2016) - Analysis of functional mutations in neurodevelopmental disorder cases
Hannah Burr (HGEN396): Analysis of ExomeSeq data in co-sanguinous families