Kabuki syndrome stem cell models reveal locus specificity of histone methyltransferase 2D (KMT2D/MLL4).
Jefri M, Zhang X, Stumpf PS, Zhang L, Peng H, Hettige N, Theroux JF, Aouabed Z, Wilson K, Deshmukh S, Antonyan L, Ni A, Alsuwaidi S, Zhang Y, Jabado N, Garcia BA, Schuppert A, Bjornsson HT, Ernst C.

Hum Mol Genet. 2022 May 28
FOXG1 dose tunes cell proliferation dynamics in human forebrain progenitor cells. Hettige NC, Peng H, Wu H, Zhang X, Yerko V, Zhang Y, Jefri M, Soubannier V, Maussion G, Alsuwaidi S, Ni A, Rocha C, Krishnan J, McCarty V, Antonyan L, Schuppert A, Turecki G, Fon EA, Durcan TM, Ernst C. Stem Cell Reports. 2022, March 8
Epigenetic priming in neurodevelopmental disorders. Ernst C, Jefri M.Trends Mol Med. 2021 Oct 21:S1471-4914(21)00253-7. doi: 10.1016/j.molmed.2021.09.005.
Lesch-Nyhan disease causes impaired energy metabolism and reduced developmental potential in midbrain dopaminergic cells.  Bell S, McCarty V, Peng H, Jefri M, Hettige N, Antonyan L, Crapper L, O'Leary LA, Zhang X, Zhang Y, Wu H, Sutcliffe D, Kolobova I, Rosenberger TA, Moquin L, Gratton A, Popic J, Gantois I, Stumpf PS, Schuppert AA, Mechawar N, Sonenberg N, Tremblay ML, Jinnah HA, Ernst C. Stem Cell Reports. 2021 Jul 13;16(7):1749-1762.
A roadmap for neurodevelopmental disease modeling for non-stem cell biologists. Ernst C. Stem Cells Translational Medicine. 2020
Stimulation of L-type calcium channels increases tyrosine hydroxylase and dopamine content in ventral midbrain cells induced from somatic cells. Jefri M, Bell S, Peng H, Zhang X, Wu H, Gratton A, Moquin L,  Durcan T, Fon EA, Ernst C. Stem Cells Translational Medicine. 2020
FOXG1 dosage in human brain. Hettige N and Ernst C. Frontiers in Pediatrics. 2019
Mutations in ACTL6B cause neurodevelopmental deficits and epilepsy and and lead to loss of dendrites in human neurons.  Bell S, Rousseau J, Peng H, Aouabed Z, Priam P, Theroux JF, Jefri M, Tanti A, Wu H, Kolobova I, Silviera H, Manzano-Vargas K, Ehresmann S, Hamdan FF, Hettige N, Zhang X, Antonyan L, Nassif C, Ghaloul-Gonzalez L, Sebastian J, Vockley J, Begtrup AG, Wentzensen IM, Crunk A, Nicholls RD, Herman KC, Deignan JL, Al-Hertani W, Efthymiou S, Salpietro V, Miyake N, Makita Y, Matsumoto N, Østern R, Houge G, Hafström M, Fassi E, Houlden H, Klein Wassink-Ruiter JS, Nelson D, Goldstein A, Dabir T, van Gils J, Bourgeron T, Delorme R, Cooper GM, Martinez JE, Finnila CR, Carmant L, Lortie A, Oegema R, van Gassen K, Mehta SG, Huhle D, Abou Jamra R, Martin S, Brunner HG, Lindhout D, Au M, Graham JM Jr, Coubes C, Turecki G, Gravel S, Mechawar N, Rossignol E, Michaud JL, Lessard J, Ernst C*, Campeau PM*. Am J Hum Genet. May 2019 
Differentiation of Human Induced Pluripotent Stem Cells (iPSCs) into an Effective Model of Forebrain Neural Progenitor Cells and Mature Neurons. Scott Bell, Nuwan C. Hettige, Heika Silveira, Huashan Peng, Hanrong Wu, Malvin Jefri, Lilit Antonyan, Ying Zhang, Xin Zhang, Carl Ernst. 2019 https://bio-protocol.org/e3188
Disruption of GRIN2B Impairs Differentiation in Human Neurons. Scott Bell, Gilles Maussion, Malvin Jefri, Huashan Peng, Jean-Francois Theroux, Heika Silveira, Vincent Soubannier, Hanrong Wu, Peng Hu, Ekaterina Galat, S. Gabriela Torres-Platas, Camille Boudreau-Pinsonneault, Liam A. O'Leary, Vasiliy Galat, Gustavo Turecki, Thomas M. Durcan, Edward A. Fon, Naguib Mechawar, Carl Ernst.  Stem Cell Reports,2018 Jul 10;11(1):183-196 (Cover)
Strategies to advance drug discovery in rare monogenic intellectual disability syndromes. Hettige NC, Manzano-Vargas K, Jefri M, Ernst C.  Int J Neuropsychopharmacol. 2017 Oct 6
MeCP2-regulated miRNAs control early human neurogenesis through differential effects on ERK and AKT signaling.  Nikolaos Mellios, Danielle A. Feldman, Steven D. Sheridan, Jacque P.K. Ip, Showming Kwok, Stephen K. Amoah, Bess Rosen, Brian A. Rodriguez, Benjamin Crawford,Radha Swaminathan, Stephanie Chou, Yun Li, Mark Ziats, Carl Ernst, Rudolf Jaenisch,Stephen J. Haggarty, and Mriganka Sur. Molecular Psychiatry, 2017 Apr 25
Medium throughput bisulfite sequencing for accurate detection of 5-methylcytosine and 5-hydroxymethylcytosine.Chen GG, Gross JA, Lutz PE, Vaillancourt K, Maussion G, Bramoulle A, Théroux JF, Gardini ES, Ehlert U, Bourret G, Masurel A, Lepage P, Mechawar N, Turecki G, Ernst C. BMC Genomics. 2017 Jan 18;18(1):96
A rapid pipeline to model rare neurodevelopmental disorders with simultaneous CRIPSR/Cas9 gene editing. Scott Bell, Huashan Peng, Liam Crapper, Ilaria Kolobova, Gilles Maussion, Cristina Vasuta, Volodymyr Yerko, Tak Pan Wong, Carl Ernst.  Stem Cells Translational Medicine.  2017 Mar;6(3):886-896
Lesch-Nyhan Syndrome: Models, Theories, and Therapies. Bell S.  Kolobova I.  Crapper L. Ernst C. Mol Syndromol 2016 Nov;7(6):302-311.
Implication of LRRC4C and DPP6 in neurodevelopmental disorders. Maussion G, Cruceanu C, Rosenfeld JA, Bell SC, Jollant F, Szatkiewicz J, Collins RL, Hanscom C, Kolobova I, de Champfleur NM, Blumenthal I, Chiang C, Ota V, Hultman C, O'Dushlaine C, McCarroll S, Alda M, Jacquemont S, Ordulu Z, Marshall CR, Carter MT, Shaffer LG, Sklar P, Girirajan S, Morton CC, Gusella JF, Turecki G, Stavropoulos DJ, Sullivan PF, Scherer SW, Talkowski ME, Ernst C. Am J Med Genet A. 2017 Feb;173(2):395-406 (cover)
Proliferation and differentiation deficits in neural stem cells are a major convergence point for neurodevelopmental disorders.  Ernst C.  Trends in Neurosciences. 2016 May;39(5):290-9 (cover)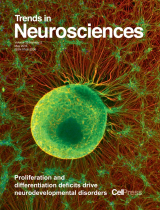 Neurons diversify astrocytes in the adult brain through sonic hedgehog signaling.  Farmer WT, Abrahamsson T, Chierzi S, Lui C, Zaelzer C, Jones EV, Bally BP, Chen GG, Théroux JF, Peng J, Bourque CW, Charron F, Ernst C, Sjöström PJ, Murai KK.  Science. 2016 Feb 19;351(6275):849-54.
A de novo frameshift mutation in chromodomain helicase DNA-binding domain 8 (CHD8): A case report and literature review. Merner N, Forgeot d'Arc B, Bell SC, Maussion G, Peng H, Gauthier J, Crapper L, Hamdan FF, Michaud JL, Mottron L, Rouleau GA, Ernst C.  Am J Med Genet A. 2016
Investigation of genes important in neurodevelopment disorders in adult human brain. Maussion G, Diallo AB, Gigek CO, Chen ES, Crapper L, Théroux JF, Chen GG, Vasuta C, Ernst C*. Human Genetics. 2015 Jul 21
Biomarker discovery: quantification of microRNAs and other small non-coding RNAs using next generation sequencing. Lopez JP, Diallo A, Cruceanu C, Fiori LM, Laboissiere S, Guillet I, Fontaine J, Ragoussis J, Benes V, Turecki G, Ernst C.  BMC Med Genomics. 2015 Jul 1;8:35
Comparative Analysis of Self-Injury in People with Psychopathology or Neurodevelopmental Disorders.  L Crapper, C Ernst.  Pediatric Clinics of North America, June 2015
A molecular model for neurodevelopmental disorders. Gigek CO, Chen ES, Ota VK, Maussion G, Peng H, Vaillancourt K, Diallo AB, Lopez JP, Crapper L, Vasuta C, Chen GG, Ernst C. Translational Psychiatry. 2015 May 12;5:e565.
Molecular Convergence of Neurodevelopmental Disorders.  Chen ES, Gigek CO, Rosenfeld JA, Diallo AB, Maussion G, Chen GG, Vaillancourt K, Lopez JP, Crapper L, Poujol R, Shaffer LG, Bourque G, Ernst C.  American Journal of Human Genetics, 2014 Nov 6;95(5):490-508
Transcriptional consequences of 16p11.2 deletion and duplication in mouse cortex and multiplex autism families.  Blumenthal I, Ragavendran A, Erdin S, Klei L, Sugathan A, Guide JR, Manavalan P, Zhou JQ, Wheeler VC, Levin JZ, Ernst C, Roeder K, Devlin B, Gusella JF, Talkowski ME.  American Journal of Human Genetics, 2014 Jun 5;94(6):870-83.
BisQC: an operational pipeline for multiplexed bisulfite sequencing.  Chen GG, Diallo AB, Poujol R, Nagy C, Staffa A, Vaillancourt K, Lutz PE, Ota VK, Mash DC, Turecki G, Ernst C.  BMC Genomics. 2014 Apr 16;15:290.
Ruderfer DM, Chambert K, Moran J, Talkowski M, Chen ES, Gigek C, Gusella JF, Blackwood DH, Corvin A, Gurling HM, Hultman CM, Kirov G, Magnusson P, O'Donovan MC, Owen MJ, Pato C, St Clair D, Sullivan PF, Purcell SM, Sklar P, Ernst C. Mosaic copy number variation in schizophrenia.  European Journal of Human Genetics; 2013
Identification and function of long non-coding RNA. Ernst C, Morton CC. Front Cell Neurosci. 2013 Oct 2;7:168. (Review)
Talkowski ME, Maussion G, Crapper L, Rosenfeld JA, Blumenthal I, Hanscom C, Chiang C, Lindgren A, Pereira S, Ruderfer D, Diallo AB, Lopez JP, Turecki G, Chen ES, Gigek C, Harris DJ, Lip V, An Y, Biagioli M, Macdonald ME, Lin M, Haggarty SJ, Sklar P, Purcell S, Kellis M, Schwartz S, Shaffer LG, Natowicz MR, Shen Y, Morton CC, Gusella JF, Ernst C. Disruption of a large intergenic non-coding RNA in subjects with neurodevelopmental disabilities. American Journal of Human Genetics, 2012; Dec 7;91(6):1128-34
Perlis R, Ruderfer D, Maussion G, Chambert K, Gallagher P, Turecki G, Ernst C. Bipolar Disorder and a history of suicide attempts with a duplication in 5HTR1A. American Journal of Psychiatry 2012 Nov 1;169(11)
Ernst C*, Marshall CR, Shen Y, Metcalfe K, Rosenfeld J, Hodge JC, Torres A, Blumenthal I, Chiang C, Pillalamarri V, Crapper L, Diallo AB, Ruderfer D, Pereira S, Sklar P, Purcell S, Wildin RS, Spencer AC, Quade BF, Harris DJ, Lemyre E, Wu BL, Stavropoulos DJ, Geraghty MT, Shaffer LG, Morton CC, Scherer SW, Gusella JF, Talkowski ME. Highly Penetrant Alterations of a Critical Region Including BDNF in Human Psychopathology and Obesity. JAMA Psychiatry. 2012 Oct 8:1-9.