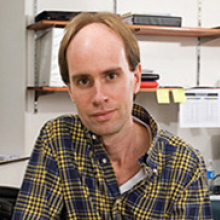 Location:
MUHC Research Institute, 1001 Boul. Decarie
Biography:
Pathogenesis and development of antibiotic resistance in Mycobacterium tuberculosis
The research of my laboratory focuses on molecular aspects of Mycobacterium tuberculosis, the bacterial agent responsible for the human infectious disease, tuberculosis (TB).  Despite the existence of effective anti-TB antibiotics and a partially effective vaccine (BCG) for more than half a century, TB still remains the cause of almost 2 million human deaths worldwide each year - the most due to any single infectious agent.  M. tuberculosis also has the unenviable distinction of causing the most deaths as a result of antimicrobial resistance ("AMR").  Clearly, this situation reflects very poorly on our current level of understanding of the key molecular processes associated with pathogenesis and the acquisition of antibiotic resistance in this important global pathogen. 

Our laboratory combines molecular microbiology with cell-based and whole animal (mouse) infection models, in order to characterize novel metabolic (eg. cell signalling, gene regulation), virulence and antibiotic-resistance related strategies that are available to this pathogen.  Increasing our knowledge in these areas will greatly enhance future efforts aimed at developing novel antibiotic and/or vaccine-based strategies to successfully prevent TB disease.
Awards, honours, and fellowships:
2007          Peter Lougheed Award: Canada's Premier Young Researcher - Canadian Institutes of Health Research & Peter Lougheed Medical Research Foundation