Bernard Turcotte
Academic title(s):
Associate Professor
Molecular Biology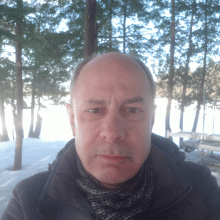 Location:
MUHC Research Institute, 1001 Boul. Decarie
Graduate supervision:
ACCEPTING GRADUATE STUDENTS
Biography:
Regulation of gene expression in eukaryotes
Research in my laboratory relates to functional genomics in budding yeast. We are focusing on the Gal4 family of transcriptional regulators which includes over 50 members. The function of many of these Gal4 members is unknown or poorly defined. To better understand the role of these transcriptional regulators and identify their target genes, we are using various approaches including genetics, molecular biology, and genome-wide location of transcription factors and their role in controlling gene expression . We are also determining the role of related Gal4 members in conferring resistance to antifungal drugs in the human pathogen Candida glabrata.