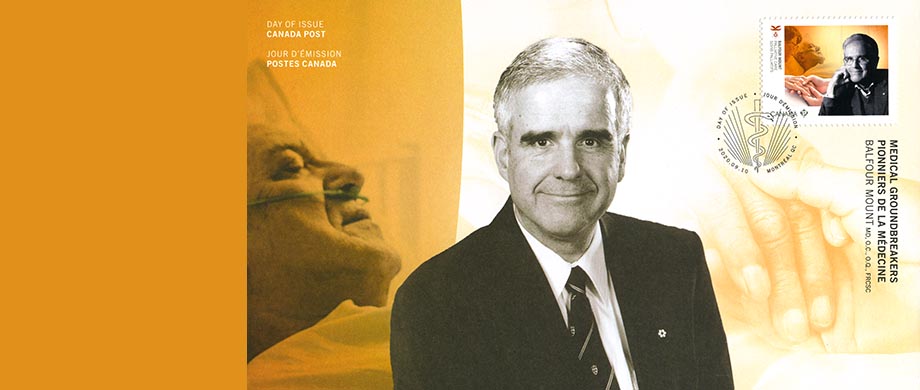 Palliative care pioneer, Balfour Mount, on a 2020 stamp and commemorative cover.
The Maude Abbott Medical Museum has a collection of several hundred Canadian health care stamps and first day/souvenir covers. Fifty topics associated with these are shown in this exhibit. 
Contributions to this exhibit were made by Callum Mullen and Eduard Anghel.