News
Early life factors connected to suicide risk later in life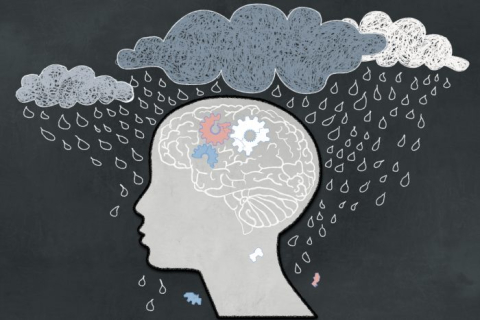 Published:
9
September
2019
Researchers have long been interested in the question of whether a correlation exists between one's early-life environment and suicide rates, with studies on the topic dating back to the 1980s. However, these studies have focused on individual countries or on only one or few risk factors. As a result, the lack of any meta-analysis of the data has made it difficult to draw any coherent conclusions.
A recent study led by researchers in the Department of Psychiatry at McGill University's Faculty of Medicine and published in Lancet Psychiatry, is the first that summarizes available evidence of the association of in-utero and perinatal factors with suicide risk.
The study, which involved a literature review of 42 articles from 21 different cohorts examined 21 risk factors. Employing a systematic review and meta-analysis, the researchers were able to perform a quantitative summary of the study for 14 of these risk factors. "The most important finding is that we were able to provide evidence suggesting that prenatal and perinatal characteristics are associated with increased suicide risk during the life course. The main influences were represented by unfavourable family or parental characteristics and restricted fetal growth," explains Dr. Massimiliano Orri, a post-doctoral fellow at McGill working with Dr. Marie-Claude Geoffroy and Dr. Gustavo Turecki at the McGill Group for Suicide Studies, and the study's first author.
For example, the researchers found that children born with a birth weight lower than 2500 grams were about 30% more likely to die by suicide than children born with normal birth weight. They also found that children of teenage mothers were about 80% more likely to die by suicide than children of older mothers, and that children born from low-educated parents were about 30% more likely to die by suicide than children born from highly-educated parents.
Leveraging the findings to reduce suicide rates
Several models that attempt to conceptualize how suicidal behaviour emerges and how the different risk factors interact to heighten the suicidal risk during the lifespan, mostly omit early-life factors. Dr. Orri believes that large studies like the one he led are important to refine those models, for instance taking into account the role of early-life experiences. "Ultimately, the hope is that this will help us to better understand how people become vulnerable to suicidal behaviour and to identify the factors that can be targeted to promote wellbeing right from early life," he explains.  "Our findings call for early-life preventive intervention to reduce vulnerability to suicide later in life. However, an important step before our findings can inform prevention is to understand the mechanisms linking early-life factors and suicide risk."
Paving the way for future studies
The meta-analysis done for this study summarizes observational evidence of association between early-life factors and suicide risk. However, the researchers believe that further studies should aim to provide evidence on the causal role of the risk factors that were identified, such as birth weight or maternal age. Additionally, given that the majority of studies examined were conducted in high-income countries, there is also a need to validate whether the findings would be replicated in low- and middle-income countries.
This project has received funding from the EU's Horizon 2020 research and innovation programme (grant 793396) and the Canadian Institutes of Health Research.
Orri, M., Gunnell, D., Richard-Devantoy, S., Bolanis, D., Boruff, J., Turecki, G. & Geoffroy, M-C. (2019) In-utero and perinatal influences on suicide risk: a systematic review and meta-analysis. Lancet Psychiatry 6(6):477-492. DOI:https://doi.org/10.1016/S2215-0366(19)30077-X