alanna.thain

[at]

mcgill.ca

(Alanna Thain)
Director
514.398.3911/8327
Alanna Thain is Associate Professor of Cultural Studies and World Cinemas in the Department of English. She directs the Moving Image Research Laboratory (MIRL), devoted to the study of bodies in motion across forms of media. Through the MIRL she runs "Cinema Out of the Box!", a research-creation project on new expanded cinema, consisting of a completely bicycle-powered, mobile cinema that holds guerrilla screenings in unexpected sites in the city. She is the author of Bodies in Time: Suspense, Affect, Cinema, forthcoming from the University of Minnesota Press. Her work addresses questions of time, embodiment and media across contemporary cinema, dance and performance, including work by David Lynch, Tino Sehgal, Norman McLaren, Dave St-Pierre, William Kentridge and more, and has appeared in journals such as differences, Parallax, Dance Research Journal, and Intermédialités. Her essay, "Tendering the Flesh: The ABCs of Dave St. Pierre's Contemporary Utopias"(TDR/ The Drama Review, May 2014) co-authored with Virginia Preston, won the Richard Plant Award for Best Essay in English from Canadian Association of Theatre Research. She is currently completing a book on Norman McLaren. Her SSHRC-funded major research project, "Anarchival Outbursts: Dance and the Practices of Post-Digital Cinema" (2014-18), considers dance movement in screen dance and other contemporary productions as a key site for negotiating new potentials of embodiment in the digital age. Her most recent publication in the Visual Anthropology Review is "A Bird's Eye View of Leviathan".
https://www.mcgill.ca/english/staff/alanna-michael-thain
mirl.lab.mcgill.ca/
mcgill.academia.edu/alannathain
kim.reany

[at]

mcgill.ca

(Kim Reany)
Administrative Officer 
514.398.4814
Office hours: By appointment
Kim Reany started her career at McGill University working in the Economics Department. She moved to the Faculty of Arts Computer Lab and finally was hired as one of the SIS (Student Information System) Specialists for the Faculty of Arts (later renamed Customer Support Consultant), to help transition academic and administrative staff to the student processes on BANNER. Kim was invited to organize six annual Global Food Security Conferences for the Faculty of Agricultural and Environmental Sciences on the Macdonald Campus. She also  took on a multitude of developmental assigments and special projects in the Faculty of Arts, which included Acting Administrative Assistant in East Asian Studies, Participating in the Faculty Reorganization, People, Processes and Partnership Project; Leading sessions and assisting with the Faculty of Arts Process Mapping Project;  Acting Administrative Assistant in Arts OASIS; and Acting Director of Communications in the Institute for Gender, Sexuality and Feminist Studies (IGSF). Kim participates in the annual CIBC Run for the Cure. She is team captain of TAP FOR THE CURE. Along with a dedicated group of Montreal tap dancers, she tap dances the 5 km run each year raising money for breast cancer research.  
andrew.folco

[at]

mcgill.ca

(Andrew Folco )
Administrative and Student Affairs Coordinator
514.398.4400 x089872 / 514.398.3911 x1
Office hours: By appointment
Andrew has earned a BA and MA in History from McGill University. Before joining IGSF, Andrew began his career at McGill in the Faculty of Arts' Administrative Service Center 1 as a student affairs assistant for Political Science, Economics and Philosophy. At IGSF, Andrew is the primary point of contact for academic advising, as well as the administration of undergraduate programs and student affairs.  



ada.sinacore

[at]

mcgill.ca

(Ada Sinacore)
Chair of Programs
Associate Professor, Department of Educational and Counselling Psychology
Office hours: by appointment.
​Ada Sinacore, Ph.D., L.P.C., is an Associate Professor in the Counseling Psychology Program at McGill University. She has more than 20 years of experience working in the U.S., Canada, and abroad and is internationally recognized for her expertise and extensive presentations and publications in social justice, career development, migration and immigration, gender equity, pedagogy, and feminist psychology. She is actively involved in research, scholarship and program development addressing social justice concerns at the individual, institutional, and policy level. Additionally, Dr. Sinacore co-edited a book regarding the teaching of social justice within a multicultural and feminist perspective, and is highly sought out for her consultation and program evaluation skills.  In 2010, she received the Oliva Espin Award for Social Justice Concerns in Feminist Psychology: Immigration and Gender, from the Association for Women in Psychology.  Most recently, she was elected to be a Fellow of the Canadian Psychological Association.



mary.bunch

[at]

mcgill.ca

(Mary Bunch)
Faculty Lecturer, Women's Studies Program
514.398.4400 x089632 / 514.398.3911 x4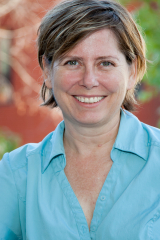 Mary Bunch is Faculty Lecturer at the Institute for Gender, Sexuality and Feminist Studies at McGill University. She earned her PhD in Theory and Criticism at Western University in 2011, where she taught in the Department of Women's Studies and Feminist Research, the Centre for Global Studies, and the Faculty of Information and Media Studies. She has also taught at the Bonham Centre for Sexual Diversity Studies at the University of Toronto, where she held a SSHRC Postdoctoral Fellowship from 2013-2015. Dr. Bunch has published articles in Feminist Theory, Culture, Theory and Critique, and The Canadian Journal of Human Rights and has an article forthcoming in the Journal of Literary and Cultural Disability Studies. She is currently working on a book manuscript investigating the intersections of sex, biopolitics and the political imaginary.
---