Associate Director, Business Development
Xavier Linker
xavier.linker [at] mcgill.ca
Xavier Linker graduated from the Toulouse National Institute of Applied Sciences with a Diplôme d'Ingénieur (Master of Science in Engineering) in Biochemistry, and from the Toulouse Business School with a Specialized Master's degree in Biotechnology Management. Xavier joins HBHL with 14 years experience in Business Development, first in France and, since 2012, in Canada. He has held leadership positions in the biotech industry, including with Charles River Laboratories, Biospective (preclinical Contract Research Organizations) and Lallemand Health Solutions (manufacturer of probiotic strains).
---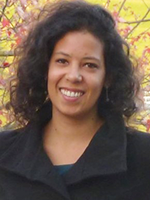 Program Officer
Sara Guiza
sara.guiza [at] mcgill.ca
Sara Guiza graduated in 2016 from the University of Grenoble-Alpes (France), with a Master's degree in Corporate Communication. She completed her Master's degree with an internship as Program Coordinator at the French Alternative Energies and Atomic Energy Commission. She worked for two years at the University of Grenoble-Alpes as Administrative Project Coordinator before moving to Canada in 2019.
 
---
Entrepreneur in Residence
Marc Lussier, Ph.D.
marc.lussier3 [at] mail.mcgill.ca
Marc Lussier has recognized expertise in strategic planning, fundraising, finance, operations and human resources management with more than 15 years of experience in the biopharma sector. He has a proven track record in identifying investment opportunities and actively working with inventors, academic institutions, companies, investors and strategic partners to maximize the value of technologies through public and private financing. Dr. Lussier holds a Ph.D. in Molecular Biology. In 1998, he founded Mycota Biosciences Inc., a company developing new antifungal agents where he was Director of Scientific Operations until 2001. From 2002 to 2005, he was Vice President of Operations of HemaX Génome Inc, and CEO of Estracure Inc. He subsequently held several concurrent positions as Scientific Director of Procure Prostate Cancer Biobank; part-time Executive Director of Strida Pharma Inc.; Director of Business Development of Émerillon Therapeutics Inc; President and CEO of Florisys Inc.; and Portfolio Director of AgeChem Financial Inc. In 2008, Dr. Lussier became Director of Operations and Business Development of Hôpital Maisonneuve-Rosemont's Centre of Excellence in Cell Therapy where he oversaw the center's construction and operationalization.
---
Contact
For general inquiries about NeuroSphere funding, services and initiatives, contact neurosphere [at] mcgill.ca.