Associate Director, Business Development
Xavier Linker
xavier.linker [at] mcgill.ca
Xavier Linker graduated from the Toulouse National Institute of Applied Sciences with a Diplôme d'Ingénieur (Master of Science in Engineering) in Biochemistry, and from the Toulouse Business School with a Specialized Master's degree in Biotechnology Management. Xavier joins HBHL with 14 years experience in Business Development, first in France and, since 2012, in Canada. He has held leadership positions in the biotech industry, including with Charles River Laboratories, Biospective (preclinical Contract Research Organizations) and Lallemand Health Solutions (manufacturer of probiotic strains).
---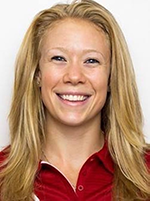 Business Development Officer
Adrienne Crampton
adrienne.crampton [at] mcgill.ca
Adrienne Crampton graduated in 2021 from McGill University with a PhD in Rehabilitation Science (focusing on mild traumatic brain injury). Prior to this, she completed her Master's degree in Sports Management from the University of Ottawa ('17) and her BSc in Kinesiology at McGill University ('15) while competing as a varsity athlete for the latter. Adrienne has worked for both non-profit and for-profit organizations spanning various fields, such as kinesiology, human performance, neuroscience and brain health. Throughout her PhD, she developed a passion for innovation and entrepreneurship, as well as for creating conduits between research and industry.
---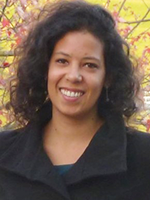 Program Officer
Sara Guiza
sara.guiza [at] mcgill.ca
Sara Guiza graduated in 2016 from the University of Grenoble-Alpes (France), with a Master's degree in Corporate Communication. She completed her Master's degree with an internship as Program Coordinator at the French Alternative Energies and Atomic Energy Commission. She worked for two years at the University of Grenoble-Alpes as Administrative Project Coordinator before moving to Canada in 2019.
---
Contact
For general inquiries about NeuroSphere funding, services and initiatives, contact neurosphere [at] mcgill.ca.