Event
Webinar: Moving your neuro-related software from the research lab to the patient
Wednesday,
May
12,
2021
10:30
to
12:00
Presented online via Zoom. Registrants will receive a Zoom link shortly after registration.
Registration deadline: May 11, 2021 at 5:00 p.m.
Offered by NeuroSphere in collaboration with NeuroTechX Services.
If you're considering bringing neuroscience-related software to the market, you don't want to miss this webinar! Experts from NeuroSphere and NeuroTechX Services, as well as guest speakers from the industry, will discuss the different stages in bringing a neuro-related medical application from the lab to the market and share lessons learned.
Speakers
Yannick Roy
Cofounder and Executive Director of NeuroTechX
Yannick Roy is well-known on the international neurotechnology scene, namely given his status as the main co-founder of NeuroTechX, the largest international community in neurotechnology. He has developed a uniquely comprehensive expertise in neurotechnology (e.g., science, technology, market dynamics, impact of regulations), leading him to act as a coach to many neurotechnology startups, and as an advisor on international panels, providing his perspective on the future of the field.
Yannick has a background in Computer and Electrica engineering. He is also finishing his Ph.D. at the University of Montreal on Brain-Computer Interfaces (BCI) and teaching advanced programming at ETS (Engineering university in Montreal).
Radhika Gupta
COO of NeuroTechX Services
Radhika Gupta is a Finance and Marketing expert with buy-side investment experience and a passion for neurotechnology.
She is the current COO of NeuroTechX (NTX) Services and is committed to the advancement of the neurotechnology industry through active engagement with high potential Startups and projects. Radhika has accumulated over 10 years of experience across various industries in Fortune 500 companies and Investment Funds.
Throughout her career, Radhika has developed expertise inmarketing, sales, investments, valuation and operations across four different countries. Most recently, she worked as a buy-side equity research associate at a $400B Canadian Pension Fund, evaluating companies as potential investment targets.
Radhika has an MBA in Finance from McGill University and a BCom in Marketing from UBC.
Robert Fratila
Co-Founder & VP of AI at Aifred Health
Through his study of both computer science and biology, Robert Fratila developed a passion for combining medicine and artificial intelligence (AI). While a student at McGill University, he worked as a software developer at the Montreal Neurological Institute, where he developed state-of-the-art deep learning techniques in the healthcare industry, specifically brain imaging. Robert participated in the NeuroTechX Competition with a team of students and won the Consumer Grand Prize amongst five top Canadian universities for building a tool to identify the user's attentive state with a commercially available EEG headset. During this time, he also co-founded Aifred Health, the leading healthtech startup in the IBM Watson AI XPRIZE global competition, where he now serves as the VP of AI.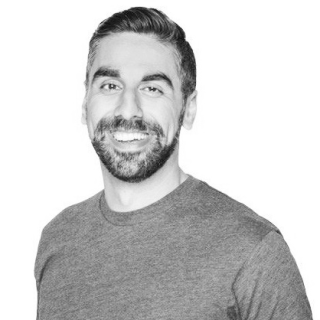 Bimal Lakhani
VP Product | Lead Scientist at HealthTech Connex/NeuroCatch Inc.
As Vice-President of Product and Lead Scientist at HealthTech Connex Inc., Bimal Lakhani leads the translation of research into advanced neurotechnologies and medical devices. Passionate about brain structure, neuroplasticity, and neurorehabilitation, he brings more than a decade of experience in academic research and development to the team – including a B.Sc. in Kinesiology from the University of Waterloo, M.Sc. and Ph.D. degrees in Rehabilitation Science from the University of Toronto, and a Post-Doctoral Fellowship at the University of British Columbia's Brain Behaviour Lab.

In his current role, Bimal works closely with scientists, clinicians, engineers, and industry partners to apply research findings and develop novel techniques, products and practices for global impact in brain assessments. This includes strategic, tactical, and operational planning, product development, device rollout management, and implementation of intellectual property guidelines and quality assurance programs.