Event
The Paper Dress Vernissage: Students Raising Awareness for Missing & Murdered Indigenous Women & Girls
Thursday,
October
18,
2018
17:00
to
19:00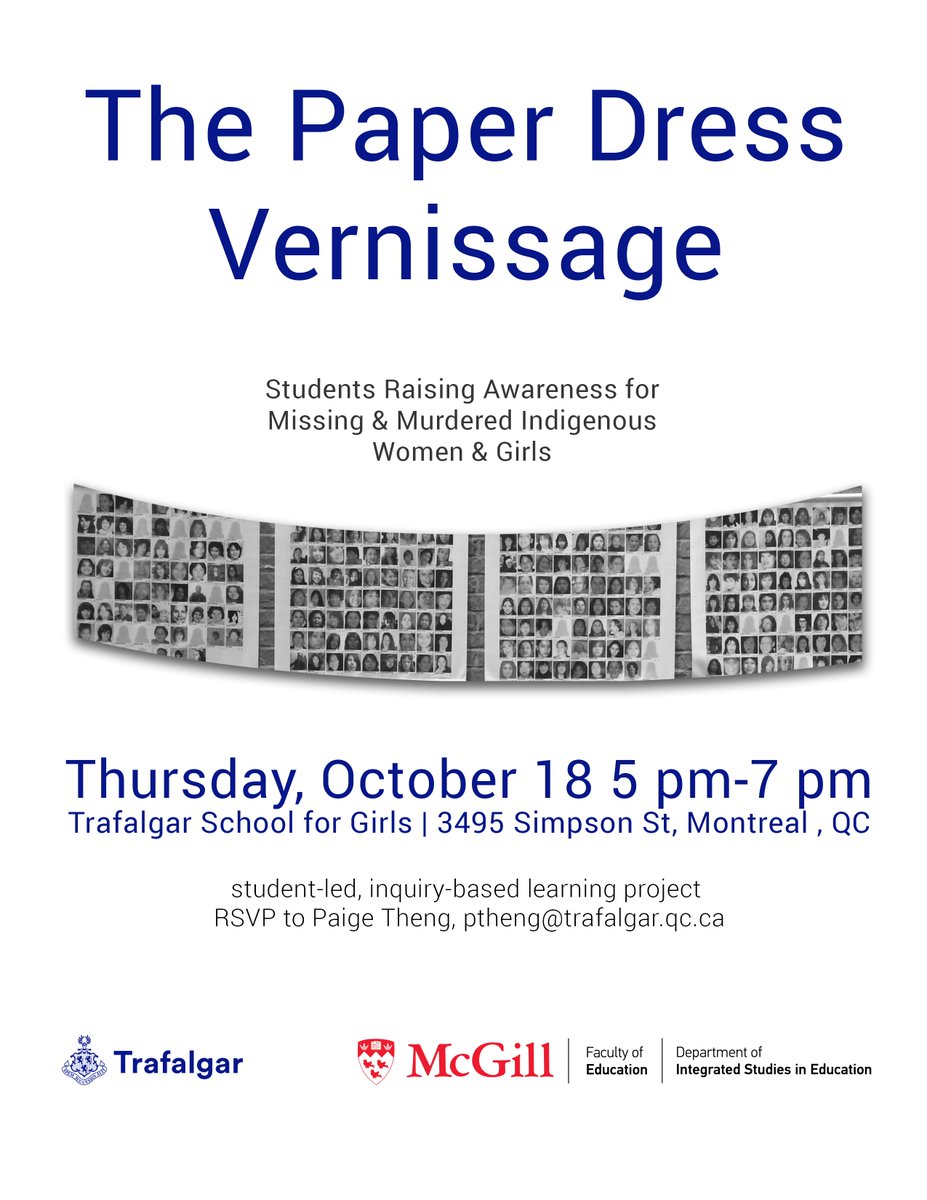 Trafalgar School for Girls worked closely with McGill's Dept. of Integrated Studies in Education (DISE) to launch this student-led, inquiry-based learning project. They learned about larger social issues and patterns affecting women within our society while also realizing that these missing and murdered women and girls were mothers, sisters, daughters, and grandparents; people who are loved and mourned by their family and friends.
The vernissage is the culminating event of the research project "Student-directed, STEAM inquiry: A purposeful learning community for change in practice," led by Professor Limin Jao of DISE.
The results are so striking and compelling that we felt they truly needed to be experienced in person. That's why we have decided to display the project at Trafalgar, and invite you and your families, along with others, to join us on Thursday, October 18th between 5:00-7:00 p.m. (with a short presentation at 5:30).
Please RSVP to Paige Theng, Assistant to the Head (Contact info below).