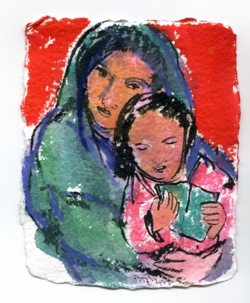 The Cultural Consultation Service provides comprehensive assessment and evaluation of patients from diverse cultural backgrounds, including immigrants, refugees and members of ethnocultural communities, as well as Aboriginal peoples.
The Service is available to assess new patients in psychiatry and medicine as well as those in ongoing treatment who require re-evaluation. Referrals must have a primary clinician or case manager who requests the consultation.
The Cultural Consultation Service is engaged in an evaluation study of the effectiveness of cultural consultation in primary care and community psychiatry in collaboration with the Culture and Mental Health Research Unit.
The Cultural Consultation Service offers research and/or clinical internships and fellowships for graduate students in psychology, psychiatry, medicine, nursing, social work and anthropology.
For more information about the CCS and to submit questions/comments about our services see our About us section or Contact us.
To learn about the CCS staff, click here.