McGill University (McGill) is collaborating with the University of Ghana (UG), World Vision and local resource institutions on a 5-year Foreign Affairs, Trade and Development (FATD) funded project in the rural, underserved and impoverished Upper Manya Krobo District of Ghana.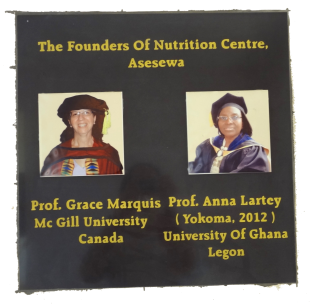 Drs. Grace Marquis (McGill) and Anna Lartey (UG) have collaborated on research projects for many years, and in 2010 were able to establish the University of Ghana Nutrition Research and Training Centre (NRTC) in Asesewa, which will serve as the project's headquarters. 
Despite economic growth in Ghana, childhood malnutrition remains high. In the last national survey, wasting (low weight-for-length) prevalence reached almost one-third (29%) of 6- to 8-months-old infants; 40% of 18- to 23-months-old children were stunted (low length-for-age). The Upper Manya Krobo district (UMKD) registers the highest rates of anemia (74%) and stunting among infants and young children (38%) in the country.
Breastfeeding initiation is almost universal in the country; however, over one-third of mothers (37%) stop exclusive breastfeeding before 6 months of age, thus increasing the risk of illness and infant death. Complementary foods with low energy and micronutrient density continue to be the basis of children's diets throughout their first years of life and also contribute to the high rates of malnutrition.  Poor diets and frequent infections continue to affect children as they grow, especially placing young female adolescents at high risk of anemia, poor scholastic performance, and dropping out of school. 
In response to this situation, the district health sector prioritized (i) strengthening skill-building training in nutrition outreach, (ii) expanding staff training in nutrition and health, (iii) enhancing data collection and reporting, and (iv) improving outreach to vulnerable populations.
The project will address these district priorities through:
human and institutional capacity building to ensure local capacity and sustainability;
communication and information enhancement for evidence-based decisions and improved coordination; and
integrated interventions to improve economic, health, and social well-being.
By including extensive training of staff, we are providing a sustainable knowledge base that can support new staff in the future.
Accomplishments to-date
Survey data for longitudinal data system
Field staff has completed the community enumeration, and a total of 189 communities, 1242 single infants, 17 twins, and 7000 adolescents were identified. 5 teams with 2 fieldworkers each have started the survey data collection for the creation of a longitudinal data system to support evidence-based decision-making in programs. In each community, all households with infants (0-12 months) are considered eligible.  In addition, a portion of households with adolescents (9-12 years) that are not part of the infant cohort will be also be invited to participate in the adolescent cohort study for the annual data collection system.  It is estimated that the baseline data collection for the longitudinal data system will be completed by May 2014. 1500 households with infants and 1500 households with adolescents will participate in the annual data collection and followed for a 4-year period.
Training of district staff
A number of training events for nurses, health promotion assistants, and health volunteers working in growth monitoring in the UMKD communities have taken place. The training included anthropometric measurements techniques and effective nutrition counselling. A total of 69 nurses, 95 health volunteers, and 9 health promotion assistants took part in the training activities.
Interviews with staff from all UMKD institutions working in the areas of nutrition/health, agriculture, finance, and education have been completed. The in-depths interviews were carried out to understand their knowledge and attitudes about determinants of child nutrition in UMKD and the challenges and possibilities of carrying out multi-sectorial interventions to address malnutrition.
Plans for 2014-2015 Intervention activities
Infant intervention – Integrated nutrition-based agriculture intervention
Of the 1500 households with infants who will be participating in the annual data collection, 302 of those will participate in the infant intervention activities.
The nutrition-based agriculture intervention will begin in 2014 and will offer intensive nutrition, health, and agricultural training, along with provision of home gardens and small animal husbandry. As the intervention targets the household, other family members living in the household will benefit from this intervention.
Adolescent intervention – Integrated nutrition, education and finance
This intervention will focus on reducing anemia among female school-aged children, and the approach to the intervention will be finalized after baseline assessment with the beginning of the school year in September/October 2014.
Of the 1500 households with adolescents (9-12 years), who will participate in the annual data collection, 750 will participate in the adolescent intervention. 
The intervention will benefit girls who have high rates of anemia. In addition, since older girls (starting in primary grade 4) are less likely to stay in school and, hence, are disadvantaged with respect to their access to these programs, we are exploring options to encourage girls to complete primary grade 5. Increasing girls' education is one of the most effective ways to decrease child mortality.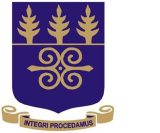 This project is funded by the Government of Canada, through Foreign Affairs, Trade and Development Canada.