Fall 2020
BASC 201 (CRN 17782) (3 credits)
Scientific and Technological Controversies: "Truth (and Lies), Uncertainty, and Bias in Science, Technology, & Journalism"
Monday, Wednesday, 2:35 PM-3:55 PM
Prof. Biella Coleman
This class uses the angle of controversy to introduce students to the social and political organization, limits, and impact/s of science and technology. In so doing, it introduces students to various academic and critical approaches to the social scientific and humanistic study of science and technology. The class draws on classic academic works in diverse fields such as the history and philosophy of science, media studies, anthropology, and bioethics and integrates a range of engaging and accessible materials (podcasts, movies, op-eds and journalistic pieces) that critically interrogate the power and limits of science and technology.

The class will be organized around the interrelated themes of truth (and lies), uncertainty, and bias in the fields of science, technology, and journalism. Among many other themes, the course will examine: the difficulties in reaching scientific consensus, the weaponization of uncertainty, paradigm shifts in science, the role of values and bias in technological design and scientific discovery, fights for openness and transparency in science and technology, and the politics of hacking, algorithms, journalism and propaganda, surveillance, and whistleblowing.
Syllabus (pdf)
COMS 210 (CRN 18326) (3 credits)
Introduction to Communication Studies
Tuesday, Thursday, 2:35 PM-3:55 PM
Prof. Jonathan Sterne
Introduction to Communication Studies is a course in media civics. It is designed to help you become a better citizen of reality. It also offers an introduction to the field of Communication Studies as it is practiced at McGill. We live in a media-saturated world, yet despite the constant talk about media by media institutions, technologies, and personalities, most people know surprisingly little about how and why these systems work the way they do. You will learn about media economics and institutions; ecological impacts of media systems; and media practices and ideologies. Throughout the term we will attend carefully to questions of power, justice, and inequality.
COMS 230 (CRN 18327) (3 credits)
Communication and Democracy
Wednesday, Friday, 4:05 PM-5:25 PM
Prof. Jenny Burman
COMS 301 (CRN 18328) (3 credits)
Core Concepts in Critical Theory
Tuesday, Thursday, 10:05 AM-11:25 AM
Prof. Darin Barney
"…if the designing of the future and the proclamation of ready-made solutions for all time is not our affair, then we realize all the more clearly what we have to accomplish in the present—I am speaking of a ruthless criticism of everything existing…"
- Karl Marx, letter to Arnold Ruge (1844)

This course will survey foundational texts and thinkers in critical social theory, as they relate to the fields of media and communication studies. This will include core texts in Marxism, the Frankfurt School, feminism, post-structuralism, post-colonialism, queer theory, indigenous thought, and critical theory of and from the global south. The course will prepare students with key theoretical and conceptual vocabularies for advanced study in the field.
Syllabus (pdf)
COMS 310 (CRN 18329) (3 credits)
Media and Feminist Studies
Monday, Wednesday, 1:05 PM-2:25 PM
Prof. Carrie Rentschler
Feminist Media Studies examines contemporary scholarship and writing in feminist studies of digital culture and new media in dialogue with debates about whiteness, intersectionality, the politics of representation, consent, gendered and racialized labour, personal autonomy, and other key issues in feminist theory and media studies. Authors we will be reading examine new and emerging contours of feminist thinking, doing, and debating in the context of changing media environments. Most of our course material will focus on digital culture, social media, and critical race feminisms. We will pay close attention to how current feminisms are being practiced using the tools and infrastructures of social media, mobile phones, apps, and online platforms. We will also analyze the contemporary terrain of online and offline oppressions and the feminist tools people use to fight back against them. This means that our course approaches media not simply as "pictures in the world" (e.g. representations of (fill in the blank) ….), but as systems, tools, technologies, infrastructures, codes, platforms, social practices and genres of communication. We will approach feminism as sets of ideas and forms of analysis, but also as movements and forms of activism. While the course and the professor do not espouse a particular feminist politics, part of our task is to openly, and vigorously, discuss feminist thinking, feminist research, and feminist movements in their relation to a range of intersectional, socially differentiated relations of power. If you take this course, you need to be up for this kind of engagement.
Syllabus (pdf) 
COMS 361 (CRN 18328) (3 credits)
Selected Topics Communication Studies 1: "Media and Culture of the Night"
Tuesday, Thursday, 10:05 AM-11:25 AM
Prof. Will Straw
The night of cities has recently become the focus of attention by historians, city governments, cultural activists and others. This course will look at the key concerns of what are now called "night studies". How have media and cultural events organized themselves in relation to the 24- hour cycle of day and night? How does the night function within what geographer Luc Gwiazdzinski calls the "discontinuous citizenship" of the 24-hour cycle, in which the rights of different groups to occupy cities varies as we move from day to night? How have cities responded to the rise of notions like the "night-time economy" or the spread of governance instruments like the "night mayor"? How has the night become a focus of conflicts over gentrification, noise, and gender-based safety? What might be the future of night-time culture in a post-pandemic world?
Syllabus (pdf)
COMS 490 (CRN 18328) (3 credits)
Special Topics in History and Theory of Media: "Hackers, The Class"
Tuesday, 2:35 AM-5:25 AM
Prof. Gabriella Coleman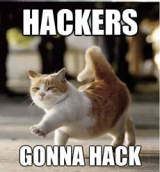 This course examines computer hackers to interrogate not only the ethics, diversity, and technical practices of hacking, but to examine more broadly how hackers and hacking have triggered and transformed changes in law, activism, policy, computing, and journalism. We will examine how hacker values are realized and constituted by different legal, technical, and ethical activities of computer hacking—for example, free software production, gaming, hacktivism, security, among others. We will pay close attention to how ethical principles are variably represented and thought of by hackers, journalists, and academics and we will use the example of hacking to address variety of topics such as: surveillance, secrecy, anonymity, play, gender and diversity, communication, security, direct action and more. The course will combine popular texts on hackers, with academic reflections and host weekly visits with hackers.
 
COMS 491 (CRN 18328) (3 credits)
Special Topics in Communications Studies: "Queer Time"
Thursday, 11:35 AM-2:25 PM
Prof. Bobby Benedicto
In this seminar will examine the various ways queer theory has complicated and challenged different models of temporality. We will explore questions such as: How is queerness experienced as a form of untimeliness—a being and becoming out-of-step with the normative, linear ("straight") time of history and of individual and social 'progress'? How are conventional narrative structures contested and alternative "queer" temporalities created through aesthetic interventions, particularly in media such as film? How are queer thinking and queer politics troubled and enabled by notions of negativity and futurity, death and spectrality, optimism and nostalgia? What does an understanding of queer time reveal about other structures of violence, particularly racial violence? And how does it contribute to a broader critique of the subject in the humanities? In addressing these questions, we will draw on interventions in queer theory that problematize time through an engagement with psychoanalytic and philosophical discourses.

Syllabus (pdf) 
COMS 492 (CRN 18332) (3 credits)
Power, Difference, and Justice
Tuesday, 11:35 AM-2:25 PM
Prof. Carrie Rentschler
This course examines new social movement imaginaries for creating more just and humane societies, and the media and communication practices that represent and transform them. Over the course of the term, we will read some current political theories of non-violence and recent books on 2 social change alongside key texts about the relationship between media, technology, and networks of care. We will examine how different media technologies and genres shape the work of doing social change, from manifestos and open public letters to telephone hotlines, resource guides and handbooks, social media activism, zines and archive projects.

The COVID-19 pandemic and the international movement for Black Lives have brought into strong relief those durable forms of necropolitical violence, oppression and inequality that shape social life. At the same time, they reveal new ways people are organizing social movements and making powerful claims to what is possible and just. In the wake of COVID-19 social isolation measures, neighbors and friends have banded together to create networks of mutual aid, drawing on longer histories of mutual aid work in black liberation movements, disability movements, and in under-served communities. More people are turning to these practices in the midst of racist police violence, where protest movements share protocols for how to keep each other safe in the face of militarized police tactics. Online, people build course syllabi as part of a movement for free education on key issues of the day; others make masks and other safety gear to make up for (preventable) shortages in this crucial equipment; and some folks cook food and provide other supports for front-line workers. All of these acts constitute forms of care tied to social movement organizing that are part of the process for re-imagining and making concrete more just and humane social realities in the face of violence and other durable structures of oppression.

This course starts from the premise that how people respond in times of crisis reveals some of the essential structures of care that reproduce our social world. This course asks us to consider that work as not only necessary, but as foundational, highly valuable and socially transformative. Over the term, we will explore the ability to live and work more justly, with more care for ourselves and others, and with less violence. As Rebecca Solnit reminds us, from our first reading this term, "the constellations of solidarity, altruism, and improvisation are within most of us and reappear at these times" of crisis (2009, p. 10). This course tunes into these realities in order to learn from them, to begin to reconfigure our relations with each other in the process, and develop strategies for creating social change.

Syllabus (pdf) 
COMS 497 (CRN 18333) (3 credits)
Independent Study
Instructor's approval required.
Winter 2021
COMS 200 (CRN 15835) (3 credits)
History of Communication
Wednesday and Friday, 4:05 PM-5:25 PM
Farah Atoui and Liza Tom
Arts W-215
This course is a critical overview of the sociocultural histories of modern communication technologies that shaped the 19th and 20th centuries. The focus is on the conditions that produced these modern tools of communication as well as on their social and political ramifications. The course examines an array of technologies and media forms —from railway and telegraph networks, to early film, photography and radio—through a postcolonial lens, and maintains a comparative approach to communication that reads against the idea of Western development and technological progress. By focusing on the relation between culture and power, the course aims to shed light on the role played by these technologies and media in re/producing and expanding (colonial) power relations, structures, and ideologies, as well as on their emancipatory potential for various historical contexts.

The course also explores recurring cultural anxieties about gender, race, class, and national sovereignty that have shaped the production, circulation and use of modern communication technologies. The aim of this course is to provide a historical perspective on contemporary technologies and media to better understand some key themes that dominate current media debates, such as surveillance, governance, propaganda, fake news, the politics of representation, and the ecological impact of media technologies.

Syllabus
COMS 320 (CRN 15837) (3 credits)
Media and Empire
Tuesday and Thursday, 1:05 PM-2:25 PM
Prof. Jenny Burman
Arts W-215
COMS 340 (CRN 20123) (3 credits)
New Media
Tuesday and Thursday, 11:35 AM-12:55 PM
Prof. Carrie Rentschler
Arts W-215
This course examines the relationship between culture, emerging (or "new") technology, and power. Questions of inequality and resistance, social change, and emerging strategies and forms of social organization will feature centrally in our course and our class discussions. To examine these questions, we will examine a broad range of scholarship on the internet, digital culture, and new and emerging media, including work on: memes, online misinformation and fake news, contemporary technological skeuomorphs(tech that looks like older tech), the gendering of digital labour, anti-racist and indigenous hashtag organizing, the limits of content moderation, new modes of camera and live-stream consciousness, the cultural role of algorithms and the datafication of identity, and awesome new work on data feminism and feminist data visualization. You will read key thinkers and practitioners in these areas of scholarship. This course will equip you to become more attuned, more analytically minded, and more "literate"participants, users and critics of internet culture and online platforms, their content, their governance and the roles they play in shaping public social and political life. If you take this course, you need to be up for, and open to, these kinds of discussions.


coms_340_syllbaus_w2021_final.pdf
COMS 354 (CRN 15838) / ARTH 354 (3 credits)
Media Studies of Crime
Monday, 2:35 PM-5:25 PM
Prof. Will Straw
Arts W-215
The term "visual culture" has been used for almost two decades to describe the range of images circulating within our social and cultural worlds. "Visual culture" may include prestigious forms of image-making, such as high art painting, or less respectable forms, such as the popular cultural imagery of advertising and television. The institutions of justice and policing have used visual images for a variety of purposes, from cataloguing suspected criminals to reconstructing the scenes of crimes. Painters and photographers have used images of crime to "prove" prejudices about the criminal personality, to aestheticize the contemporary city, to raise metaphysical issues of life and death, to transgress cultural norms, and so on.

In this course, we will be looking at a wide range of images which deal in some way with crime. Some of these will be in the form of "moving" images -- that is, films or television programs. Others will be "still images": photographs, paintings, drawings, newspaper and magazine covers, maps, etc. The purpose of this course is to provide an overview of many of the genres and styles through which crime comes to be represented visually. The manner in which such images intersect with means of representing social identities (race, gender), social spaces (cities, etc.) and concepts of justice will be a key feature of our analysis.

Syllabus
COMS 361 (CRN 15839) (3 credits)
Selected Topics in Communication Studies 1: Environmental Communication
Prof. Darin Barney
Arts W-215
This course will survey contemporary approaches to communication, media and environment in the field of media and communication studies. This will include critical attention to media, communication and knowledge practices concerning environmental information, issues and controversies, as well as attention to the environmental impacts and implications of media technologies, infrastructures and practices. Topics to be discussed include public communication of science and environment (journalism, governments and social movements), climate change, media materialities and toxicities (energy, pollution, labour and disposal), environmental racism and environmental justice, environment and disability, environmental humanities, and non-human communication.

Syllabus
Delivery guide
COMS 400 (CRN 15840) (3 credits)
Critical Theory Seminar
Tuesday, 11:35 AM-2:25 PM
Prof. Darin Barney
Ferrier 230
This course builds on the foundations of critical social thought to engage students in intensive study of emerging and contemporary themes in social and cultural theory related to media and communication studies. Focus will be on current texts and debates of significance in the field, and will include prominent work in areas including political economy, feminism, gender and sexuality studies, postcolonial and critical race theory, radical democracy, environmentalism, posthumanism and media and cultural studies.

Syllabus
Delivery guide
COMS 411 (CRN 15841) (3 credits)
Disability, Technology and Communication
Wednesday, 2:35 PM-5:25 PM
Prof. Jonathan Sterne
Arts W-220
In this course, we will consider some of the key issues related to Black Canadian history as they relate to race and art history in Canada. We will examine the cultural and historical contributions by Black people and think critically about the disciplines of museology, curating and art history in Canada. We will develop an understanding of Black feminisms as well as harness skills to discuss art from critical perspectives considering issues around identity, gender, race, sexuality and class.

Syllabus
COMS 425 (CRN 15842) (3 credits)
Urban Culture & Everyday Life
Wednesday, 11:35 AM-2:25 PM
Prof. Jenny Burman
Ferrier 230
COMS 491 (CRN 20126) / POLI 424 (CRN 20111) (3 credits)
Special Topics in Communications Studies: Media and Politics
Tuesday and Thursday, 4:05 PM-5:25 PM
Prof. Taylor Owen
Wong 1020
COMS 497 (CRN 15844) (3 credits)
Independent Study
Instructors approval required.
COMS 500 (CRN 15845) (3 credits)
Special Topics in Communications Studies 1: Queer Theory Now
Monday, 2:35 PM-5:25 PM
Prof. Bobby Benedicto
Arts W-220
The scope of queer theory has expanded dramatically since its emergence in the early 1990s. While queer studies scholars continue to offer robust critiques of heteronormativity, those critiques have also been complicated by ongoing engagements with broader debates across the theoretical humanities. This advanced seminar will examine recent shifts in queer studies, focusing especially on conceptual developments arising from renewed interest in psychoanalytic accounts of sex and sexuality, as well as interventions in critical race theory, Black studies, animal studies, and science studies. We will explore questions such as: How does queer theory contribute to post- and anit-humanist theories of the subject? What connections can be drawn across accounts of "negativity" in queer, trans*, and Black studies? How and why have these interrelated fields centered ontological questions or concerns surrounding the nature of being and non-being? In asking such questions, this seminar emphasizes the importance of theory in queer theory and draws attention to the various challenges it poses to queer politics as we have come to know it.

Syllabus
COMS 501 (CRN 20124) (3 credits)
Special Topics in Communications Studies 2
Thursday, 11:35 PM-2:25 PM
Prof. Gabriella Coleman
Arts W-220
This class will pair recent books on digital media with complementary theoretical pieces on politics and/or technology. The book selection will expose students to cutting edge research by critical internet and digital media scholars who address issues of labor, visual culture, journalism, algorithms, race, class, activism, feminism while the theoretical texts will expose students to classical texts around questions of labor, publics, and technology.

Pairing these texts together will allow students to familiarize themselves with but also critically rethink theoretical paradigms and arguments around technology and politics vis-a-vis empirically grounded studies and ethnographies covering a range of issues about the use and abuse of technology during contemporary times.

Among other text, book authors we will be reading include Sarah Roberts, Alessandra Renzi, Zeynep Gursel, Alex Dent, and Alissa Richardson and theoretical texts will include pieces by Sarah Harding, Raymond Williams, Langdon Winner, Wendy Brown, Michael Warner, Nancy Fraser, and Hannah Arendt.