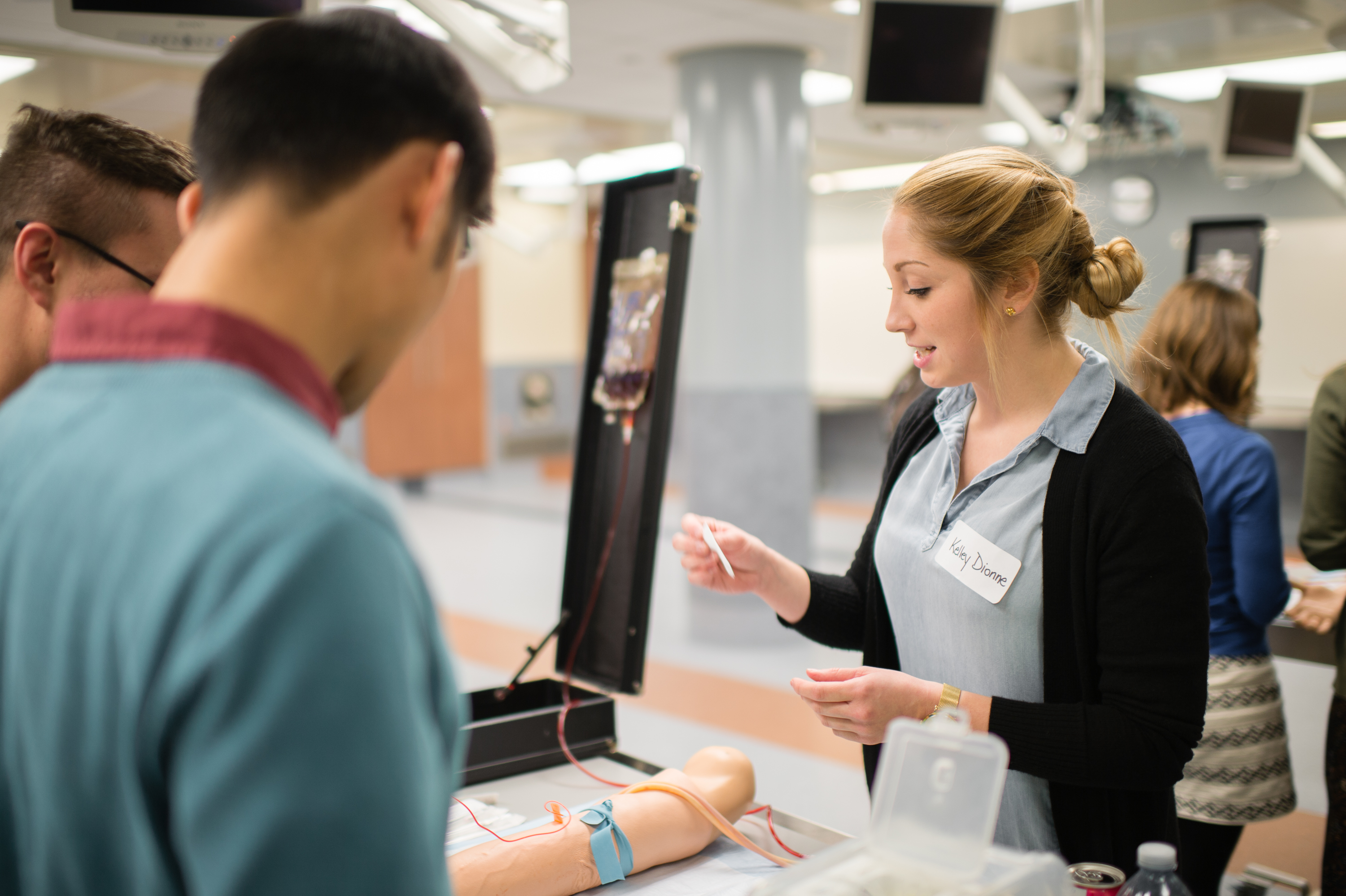 Open House Event at the Steinberg Centre for Simulation and Interactive Learning
On November 10th, 2016, in response to student feedback from the Simulation Centre's Learner's Quality Circle, the first annual open house event at the Steinberg Centre for Simulation and Interactive Learning was held. First year students from physiotherapy, occupational therapy, speech-language pathology, nursing and medicine were invited to explore the newly renovated facilities and to learn more about the center's role in their respective programs. During the event, Learner's Quality Circle volunteers provided a tour of the Simulation Center and offered students the opportunity to try different stations including an intravenous access and blood drawing station and the Romberg assessment station. Students were able to experience the simulation center and have their questions answered by the Simulation Centre staff and volunteers.
A success in its first annual pilot, the Learner's Quality Circle hopes to expand to different programs including dentistry, and nutrition and to organize additional simulation activities. We hope to continue to host this yearly event, and provide opportunities for inter-professional collaboration and to bring light to simulation-based education. View Gallery
---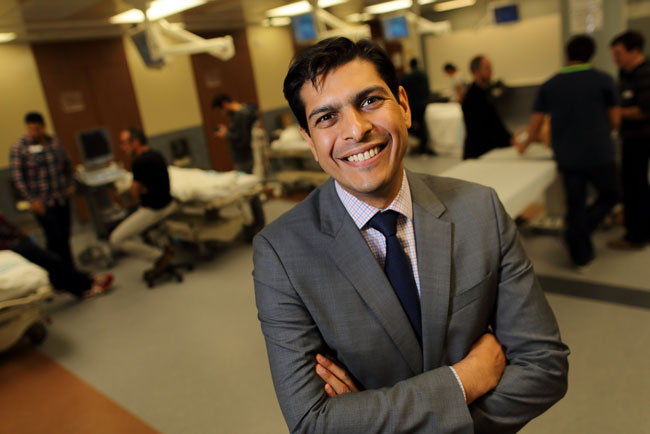 Dr. Rajesh Aggarwal on sim-based education's impact on patient care
In addition to preparing physicians and other health providers for every day practice through simulation education and training, a key focus of Dr. Aggarwal's role as a simulation centre director is also to develop strategies for the adoption and implementation of simulation to enhance patient safety, at a systems level. He has long explored the intersections between simulation, innovation and education throughout his career, and he hopes to bring what he has learned to an interprofessional audience of simulation educators and enthusiasts during the upcoming Simulation Summit in St. John's, Newfoundland and Labrador, October 14 -15. Read More
---
Eagle Spirit: An inspiration to Indigenous youth pursuing careers in health
Over the long weekend in May, 26 Indigenous youth were welcomed to McGill University for the 10th Annual Eagle Spirit High Performance Camp. May 20th was the Health Professions Day, featuring a morning collaborative session with Medicine, Dentistry and Nursing at the Steinberg Centre for Simulation and Interactive Learning and an afternoon session with Physical Therapy, Occupational Therapy and Communication Sciences and Disorders at Hosmer House. Read More
---
The Steinberg Centre for Simulation and Interactive Learning—an interprofessional centre of excellence—uses medical simulation to enhance the skills of health care professionals. The SIM Centre continuously strives to improve patient safety and quality of care through education, research, evaluation and innovation.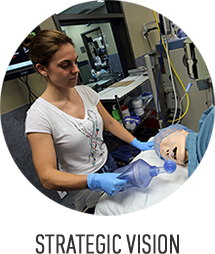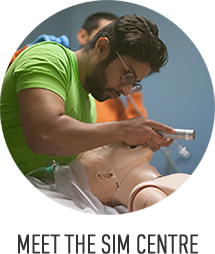 ---

Education mission
While simulation-based medical education has been prevalent in clinical arenas for almost 40 years, there has been a lag in the efforts to translate simulation training into discernible improvements in clinical care.
The focus has been on delivery of simulation training modalities, withmeasurement at the level of learner performance, though not addressing the impact on patient care.
The educational mission of the Steinberg Centre for Simulation and Interactive Learning will be firmly embedded within processes to improve clinical care.

---
A centre for inspiration, evolution and engagement