SPONSORED BY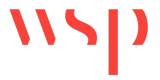 TISED hosted 2021 SEDTALKS! ONLINE
A TISED initiative, SEDTalks! is an educational and skill-building series for graduate students in the Faculty of Engineering whose research advances sustainability in the areas of engineering and design. The SEDTalks! Event features TEDTalk-style presentations from three graduate students, our ChangeMakers, followed by a live Q&A.
Meet our 2021 ChangeMakers:

Breno Mumic Sequeira

Claire Gibson

Christopher Ramos

Chemical Engineering, MEng Candidate

Anne-Marie Kietzig, Supervisor

Advanced Materials and Nanotechnology

Civil Engineering and Applied Mechanics, Ph.D. Candidate                                

Dominic Frigon, Supervisor

Sustainable Industrial Processes and Manufacturing

 

Electrical and Computer Engineering, Ph.D. Candidate

Geza Joos, Supervisor

Renewable Energy and Energy Efficiency

Fabrication of non-stick plastic containers: A key to creating longer lasting and easily recyclable containers

A frequent problem in the use of food and waste packaging is the final emptying of containers. Containers with food residue are rejected from recycling and, instead, end up in landfills where food decomposition emissions are a major contributor to global warming, acidification, and eutrophication.

The solution may be superhydrophobic plastics created by understanding how liquids can be repelled by micro-textured surfaces. Breno's research uses a laser-micromachining process for fabricating micro-patterns suitable for molding polymer containers. Taking this laser-micromachining of metallic mold surfaces from the laboratory to the industrial level may hold the key to dramatically increasing the recycling of common plastics.

Eliminating a Key Antibiotic Resistance Hotspot: Investigating the Impact of Influent Immigration on Antibiotic Resistance in Wastewater Treatment Plants

Wastewater treatment plants are hotspots of antibiotic resistance, the spread of which threatens nearly every aspect of modern medicine. Through a series of detailed reactor experiments and novel techniques for antibiotic resistance gene detection, Claire's research investigates the impact of the influent wastewater bacterial community on the overall microbial community and examines antibiotic resistance within wastewater treatment facilities.

In the future, her research should allow engineers to reconfigure wastewater treatment plant design to tackle this antibiotic resistance hotspot.

 

 

Wind and Solar Energy Integration: Creating Silicon Carbide Switch-based Converters to Connect Renewables to the Grid

The recent growth of the renewable energy sector has been continuously driven by pressure to reduce our carbon footprint and help reverse the negative effects of climate change. But unlike traditional oil and coal plants, which use generator systems that produce power that automatically synchronizes with the electric grid, renewable sources, such as solar panels and wind generators, need power converters before connecting to the grid.

Chris' research focuses on the development of these converters by taking advantage of recent developments in silicon carbide semiconductors. The efficiency and cost of these power converter systems are among the major challenges to massively scale up green energy plants to minimize the dependence on fossil fuels and mitigate climate change.