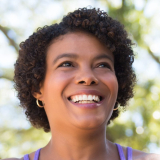 Prof. Terri E. Givens will be joining the Department of Political Science as a Full Professor in Summer 2021. She earned her BA in International Relations from Stanford University and received her MA and PhD from the University of California, Los Angeles. She was an assistant professor at the University of Washington in Seattle from 1999 to 2003, and a professor at the University of Texas at Austin from 2003 to 2015 where she founded the Center for European Studies and was vice-provost for undergraduate curriculum and international affairs. She was the provost at Menlo College from 2015 to 2018 and she founded Brighter Higher Ed in 2019, a company that provides online professional development for faculty.
Prof. Givens' research and teaching are focused on comparative politics, including immigration policy, the politics of race, and anti-discrimination policy in Europe and the U.S. She conducted pathbreaking research on the radical right in Europe in the 1990s and early 2000s.
Prof. Givens is currently working on a book titled The Roots of Racism: The Politics of White Supremacy in the U.S. and Europe which examines the historical connections that have led to racial divides on both sides of the Atlantic. Beginning with a call for an empirical approach to the study of comparative race politics, she goes on to examine the role of race in the field of political science, and a series of topics that highlight the ongoing intellectual and policy learning that has created similar outcomes in the U.S., Britain, France and Germany. Prof. Givens is also the author of Immigration in the 21st Century, published by Routledge in May of 2020, and the memoir, Radical Empathy: Finding a Path to Bridging Racial Divides in February of 2021. She is a regular contributor to Inside Higher Ed and many other journals and publications on topics including the future of higher education and diversity, equity and inclusion.
---
Prof. Tania Islas Weinstein joined the Department of Political Science as an Assistant Professor in Fall 2020. She earned her BA in Political Science and International Relations from the Centro de Investigación y Docencia Económicas (CIDE) in Mexico City and received her MA and PhD from the University of Chicago.
Her research and teaching are dedicated to analyzing struggles over who gets to be politically represented, how, and by whom, with a primary geographical focus on Latin America. She is especially interested in how such struggles shape notions of community and citizenship, as well as structures of race, gender, sex, and class. Rather than focusing exclusively on electoral representation, she studies how artistic production and cultural policy are used as tools for political representation, education, and mobilization.
Prof. Islas Weinstein is currently working on a book project tentatively titled Politics in a House of Mirrors: Art, Nationalism, and Representation in Contemporary Mexico which offers an account of the ways in which Mexico's transition to formal electoral democracy and its implementation of market-oriented reforms transformed the country's cultural policies and institutions, as well as the political content of its works of art. These changes, she shows, have profoundly shaped Mexico's national narratives, forms of civic participation, and modes of political critique. Her work has been published or is forthcoming in venues that include Signs: Journal of Women in Culture and Society and the Journal of Latin American Cultural Studies. Prof. Islas Weinstein also writes about and collaborates with politically engaged artists; she has also translated the work of the poet and musician Sun Ra into Spanish.
---
Prof. Yann Allard-Tremblay joined the Department of Political Science as an Assistant Professor in Fall 2020. He obtained his PhD in Philosophy from the Universities of St Andrews and Stirling. Prof. Allard-Tremblay previously held postdoctoral research fellowships at the Centre for Research in Ethics of the University of Montréal and at the McGill Research Group on Constitutional Studies. He will be contributing to the Indigenous Studies Program.  He is a member of the Huron-Wendat First Nation.
Prof. Allard-Tremblay's current research in political theory is focused on the decolonization and Indigenization of political theory. More specifically, his interests include investigating ways in which existing mainstream concepts and methods in political theory may silence and distorts the thoughts and claims of Indigenous peoples. He is also investigating ways in which the political thoughts and claims of Indigenous peoples offer alternative ways to think about, and transform, political conduct and political concepts. Prof. Allard-Tremblay's earlier research was concerned with epistemic theories of democracy. The current focus of his research is the result of a progressive turn to political pluralism.
Prof. Allard-Tremblay is currently working on a project titled "Disjunctive Indigenous Resistance and the Transformation of Political Thought" for which he will be questioning concepts like democracy, the people, and authority. His research on democracy, political pluralism and the decolonization and Indigenization of political theory has been published in such journals as The Oxford Journal of Legal Studies; The Monist; The Journal of Applied Philosophy; Politics, Groups, and Identities; The Review of Politics; and The Critical Review of International Social and Political Philosophy.
---
Prof. Debra Thompson joined the Department of Political Science as an Associate Professor in Fall 2020. A leading scholar of the comparative politics of race, Thompson's teaching and research interests focus on the relationships among race, the state, and inequality in democratic societies. She has taught at the University of Oregon, Northwestern University, and Ohio University, and held a SSHRC postdoctoral fellowship with the Center for American Political Studies at Harvard University in 2010-2011. 
Prof. Thompson's book, The Schematic State: Race, Transnationalism, and the Politics of the Census (Cambridge University Press, 2016) is a study of the political development of racial classifications on the national censuses of the United States, Canada, and Great Britain. The book maps the changing nature of the census from an instrument historically used to manage and control racialized populations to its contemporary purpose as an important source of statistical information, employed for egalitarian ends, arguing that states seek to make their populations racially legible, turning the fluid and politically contested substance of race into stable, identifiable categories to be used as the basis of law and policy. The Schematic State has received three major awards from the American Political Science Association: the Race and Ethnic Politics section best book award in race and comparative politics, the Seymour M. Lipset award for the best book in Canadian politics, and an honorable mention from the International Politics and History section. 
Prof. Thompson's work has appeared in journals such as the Canadian Journal of Political Science, Ethnic and Racial Studies, Social and Legal Studies, and the Cambridge Review of International Affairs. She is currently working on two book projects: the first explores the global appeal of the Black Lives Matter movement through the lens of American exceptionalism, while the second examines the puzzling persistence of racial inequality in Canada.
Shortly after joining McGill, Debra became the recipient of a new Tier 2 Canada Research Chair in Racial Inequality in Democratic Societies. Tier 2 Chairs, valued at $100,000 annually for five years and renewable only once, are for exceptional emerging researchers, acknowledged by their peers as having the potential to lead in their field.
---
Prof. Elissa Berwick joined the Department of Political Science as an Assistant Professor in Fall 2020. She obtained her PhD in Political Science from the Massachusetts Institute of Technology in September 2019. Prof. Berwick's interests span the sub-fields of comparative politics and quantitative methodology. Her research focuses on sub-state nationalism, exploring how the imagined communities of stateless nations mold actual political attitudes and behaviors.  
As an undergraduate at Yale University, Prof. Berwick initially pursued research in astronomy. However, upon realizing that she found her history and political science classes more compelling, she added a political science major and eventually received a B.S. in Physics and Political Science in 2009. After university, she combined these interests by working in Washington D.C. for the House Committee on Science and Technology's Subcommittee on Space and Aeronautics. Prof. Berwick returned to academia via Oxford University, where she received an MPhil in Politics in 2012. Her MPhil thesis compared anti-colonial nationalist movements in Ireland, India, and Egypt. 
Prof. Berwick continued to pursue her interest in nationalism in her doctoral research, examining sub-state nationalism in Spain and the United Kingdom, where recent referenda on independence in Catalonia and Scotland have so dramatically asserted the sub-state community's right to decide its own fate. In this endeavor, she brings together analysis from survey experiments, Bayesian scaling models, and text analysis techniques. At MIT, she was also a graduate research fellow with the Political Methodology Lab, and collaborated on building a R package for conjoint survey analysis. Her work has been supported by the Krupp Foundation and Harvard Center for European Studies.