Our location and contact info
550 Sherbrooke O. Suite 585
(West Tower elevators 1-11)
Montreal, Quebec H3A 1E3
Phone
: 514.398.3954
Email:
osvrse

[at]

mcgill.ca
Drop-in hours currently unavailable
Find us at Macdonald Campus!
Student Services, room 121, Centennial Centre
10 a.m.-4 p.m.
Bi-monthly presence from September-April
Drop in hours are currently unavailable
What to expect at your first meeting
Whether your appointment is online or in person, you will be asked to complete a brief intake form at your first appointment to collect basic information regarding you and your current needs. Every question has the option "prefer not to answer".
The first appointment will be focused on your current needs which can include:
Crisis intervention
Coordination of academic, workplace and housing accommodations
Safety measures on campus
Information on and help accessing further resources (including medical, psychological, community services)
Information on and support regarding reporting options
Our team
Our qualified and dedicated team is committed to supporting any members of the McGill community impacted by sexual violence.
Émilie Marcotte
Émilie (she/her) is OSVRSE's Associate Director. Having worked in the fields of sexual and gender-based violence in the community and public sectors in Montreal, Émilie joined McGill with the establishment of the office in 2017. Her current work focuses on supporting the development and implementation of anti-oppressive and trauma-informed sexual and gender-based violence prevention and response processes at McGill University. She works in partnership with stakeholders across the institution and the broader Montreal community. Émilie is a clinical social worker and member of the OTSTCFQ. She enjoys sitting in the sun and diving into a good novel.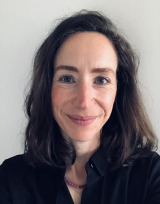 Justine Noiseux
Justine (she/her) is OSVRSE's Sexual Violence Response Advisor. Justine is a clinical social worker and member of the OTSTCFQ. Prior to joining the OSVRSE team, she worked with children, teens and families affected by childhood sexual abuse and assault at the Montreal Children's Hospital, where she was also a longstanding member of the Ethics and Child Protection Committees. At OSVRSE, she is available to offer a safe and non-judgemental space for support, where you can explore issues related to sexual, gender-based and interpersonal violence that concern you or someone you care for. She offers support services in English and French. In her free time, she tries hard not to be distracted during meditation, and runs after two adorable children.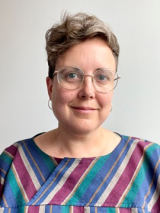 Shannon Wood
Shannon (they/them/ielle) is one of OSVRSE's Sexual Violence Education Advisors. They have worked at McGill since Spring 2017. After overseeing the redevelopment of the It Takes All of Us module at Teaching and Learning Services for 14 months, Shannon and the module joined OSVRSE in January 2023. Shannon has a BA Communication and a Graduate Diploma in Human Resources Management, and situates their work within social justice, intersectional feminist, trauma-informed approaches. In their free time, you can find Shannon outdoors, never far from water.
Clara Rubio
Clara (she/they/elle) is one of OSVRSE's Sexual Violence Education Advisors. Clara joined OSVRSE in the Spring of 2023, after obtaining a M.Ed in Social Justice Education. Clara's background is in the community sector, specifically in supporting queer and trans youth and in creating spaces where collective knowledge can be cultivated and shared. Clara believes in the power of sex education and sexual violence prevention, specifically as they allow for vulnerable conversations about pleasure, power, belonging and self. In her free time, Clara loves to knit and cook Mexican food for those she loves.
Robyn Nogue
Robyn (she/her) is OSVRSE's Administrative Coordinator. She will likely be your first point of contact in the office, whether you're emailing, calling or dropping-in! She will get you connected with the appropriate member of our team, whether you're looking for support, to consult on a situation, to request a workshop, or to collaborate on event organization. She has an extensive background in administrative support, as well as an Associate Degree in Anthropology. She loves making friends with the neighborhood cats and hunting down the best ice cream spots.
Accessibility
We strive to create accessible and inclusive space.
The building is wheelchair accessible via the main entrance on Sherbrooke. Wheelchair accessible washrooms can be found on the main floor.
The washrooms on the 5th floor have a small set of stairs and are not gender neutral.
This space is scent-reduced to minimize risk for people with chemical sensitivities, allergies, and asthma. Please refrain from wearing scented products, such as perfume, cologne, shampoo, conditioner, soap, hairspray or gel, laundry detergent, fabric softener, or lotion.
If you require additional accommodations to access our office or participate in our events, please osvrse [at] mcgill.ca (email) us.