Summer 2020 Internship

---
---
More information on Internship Activities can be found at our research lab site:
https://participatorycultureslab.com/2020/02/06/interns/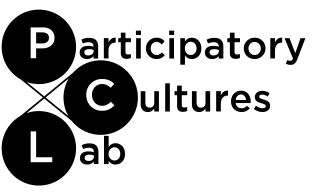 ---
2020 Summer Interns

Colette Anton
Colette Anton is currently in her third year of study at McGill University, majoring in Sociology, and minoring in Political Science and Hispanic Studies. Her previous volunteer work and internships have centered around her passions for arts-based education, social activism, and community development. She specializes in early childhood education, media communications, and filmmaking / digital editing, and has applied these skills throughout her extracurricular pursuits at university as the VP Communications for McGill's CLASHSA and an active member of McGill's Youth Outreach project. She is looking forward to channeling her passions into helping realize the Participatory Culture Lab's organizational goals as a research intern this upcoming summer.

Allison McCook
Allison McCook is a final year Political Science and Canadian Studies student pursuing a Bachelor of Arts at McGill University. Her academic interests focus on Canadian history and politics, with an emphasis on Indigenous affairs. With a passion for volunteering and extracurricular involvement, Allison has participated in student government, peer mentoring, and various campus organizations centered on social justice issues. Allison brings her experience in social media management, leadership and event planning roles, as well as a passion for art, research and creativity.

Darshan Daryanani
Darshan Daryanani is pursuing a joint honors degree in Political Science and International Development with minors in Communication Studies and Social Entrepreneurship at McGill University. As a Global Health Scholar supported by the John Locke Churchill Scholars Award, Darshan is excited to join Networks for Change & Well-being: Girl-led 'from the ground up' policy making to address sexual violence in Canada & South Africa. Darshan is looking forward to address the role that leadership and policy-making play for traditionally at-risk populations and to experiment with various participatory visual methods to engage girls and young women in understanding sexual violence and developing strategies for addressing it. He is particularly interested in how Indigenous girls and young women in Canada and South Africa can empower themselves to protect their human rights and to benefit equitably from development.

Sabrina Gill
Sabrina Gill is a U3 student hailing from the Philippines and New Zealand. Currently, she is pursuing a major in International Development and a double minor in Communications and Field Studies. Her passion lies in exploring the ways in which media can intersect with and enhance development initiatives. She is very concerned with the various power dynamics that exist in our world, and the layers of oppression that they produce. As such, Sabrina is looking forward to working within this project to support survivors and become a more effective activist.

Sonia Bucan
My name is Sonia Bucan and I'm going into my fourth year at McGill University, where I am double-majoring in International Development Studies and Political Science. I am an experienced writer and researcher, with a passion for human rights, social justice, and sustainable development. I've always been particularly interested in women's empowerment, and I enjoy baking and doing yoga in my free time.

Joy Hannam
My name is Joy Hannam, and I am going to be in my fourth year at McGill completing my Bachelor of Arts in International Development, with a minor in Health Geography and Psychology. Growing up with a creative background, I have picked up many passions in art, photography and design. That, combined with my interest in working with others and helping with community initiatives has led me to seeking projects that engage others. Therefore, I am very happy to be interning with the Participatory Cultures Lab, and I am excited to work on creative projects that inspire change.

Mary Lynne Loftus
Mary Lynne Loftus is a Political Science, Communications and Canadian Ethnic and Racial Studies student going into her final year at McGill. Passionate about advocacy and community engagement, Mary Lynne previously worked at Minister of Justice and Attorney-General of Canada David Lametti's constituency office. She will serve as an Arts Senator and Coordinator for Women in House for the 2020-2021 academic year. Mary Lynne is excited to see firsthand how participatory approaches to research and social action can play a positive role in communities.
---
Webinar on Indigenous mentoring
Indigenous youth are at the core of the More than Words & Networks for Change projects. Mentoring/Auntieship is a key theme throughout the project work and we are looking to develop resources for project participants, team members, partners and stakeholders.
[MTW/Networks]
Well-being in the time of distancing cellphilm festival
The International Cellphilm Festival is a regular event of the PCL/IHDW dating back to 2013. Given the particular circumstances we are all experiencing with Covid-19, and the physical distancing measures, we decided to launch a special edition this summer. All of a sudden, people had to stay at home, work and study remotely, and adapt to a new way of living. The purpose of this special edition is to invite people to share with us how they are experiencing this period. The festival is open to everyone.
[All Streams]
Cross Cutting - Social Media
An emerging feature of many of the projects attached to the PCL and the IHDW is that WhatsApp is one of main communication tools used by so many of our participants [youth, teacher educators etc .. in Sierra Leone, Mozambique South Africa, Indigenous youth, refugee populations in Montreal How could we make better use of WhatsApp or other platforms in the context of Covid-19 [in these various contexts] and after?
[MTW/Networks]
Games and Gamification
An ongoing project of the Games and Gamificiation and Well-being Working Group of the IHDW is to expand the community and to support the development of this work as an area for participatory research and social change. The focus for the internship is to assist in compiling information about the area but also contributing to expanding research possibilities, particularly in development contexts.
[IHDW/PCL]
Final Report on the PCL summer internship program
This summer, 7 students will be joining the PCL and will be contributing to develop some projects. Their work will involve collaboration with their peers and PCL members and partners. It will be necessary to give visibility to the work done by the interns during the summer with news and updates about the projects and activities in which they are involved. This could involve keeping the internship section up to date in both PCL and IHDW websites and other communication channels.
[All Streams]
Knowledge Mobilization
A key feature of the work within 'Networks for Change and Well-being: Girl-led 'from the ground up' policy making to address sexual violence in Canada and South Africa' [now in its 6th year] relates to drawing together a number of knowledge mobilization components. Some of these initiatives are meant to support sustaining connections between the girls across the sites in the two countries, and others are really about continuing to 'get the word out' about research attached to the project.
[Networks for Change]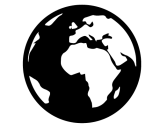 PREAM - Participatory Research in Education and Agency in Mali
This project is just in its beginning stages and because of Covid-19 we are not exactly certain when it will start. We had planned to 'get going' in July but the earliest now is likely to be in November, 2020. This 3-year research project funded through Dubai Cares (DC) E-cubed initiative will complement a large Global Affairs Canada-funded education in emergencies program IMAGINE, being implemented by Plan in Mopti and Ségou. The research design entails both qualitative and quantitative approaches. The qualitative approach will use innovative and child-friendly arts-based methods, while a quantitative survey will build on adolescents' insight into agency and education on a larger scale. With a focus on equality, inclusiveness, capacity development, and sustainability, this research project will engage adolescent participants as active research partners. The project will generate valuable findings, in the Francophone context, to inform policy and practice related to education and gender equality in conflict-affected settings in Mali and beyond. Findings, considered a public good, will be shared freely and widely at international, regional, and national levels through the numerous networks, partnerships, and communication platforms of Plan and McGill.
[IHDW/ Global Health]
Tools, methods and frameworks for studying the impact
The More than Words project has a focus to develop and adapt 'studying impact' and evaluation tools (qualitative and quantitative) both to establish a baseline on the impact of arts-based approaches, and to study the impact of art-making and mentorship on youth, family and community.
We are developing guiding principles for the project with which we can evaluate the impact of the project work. Through consultation with our fieldsites, we need to develop real-world tools that can be accessed by community members and organisations involved in this work and the evaluation of it.
[MTW]
Do No harm Initiative
Like Zika and Ebola, one of the anticipated consequences of Covid-19 is the negative impact that physical distancing and social isolation will have on already vulnerable girls and women experiencing sexual and gender-based violence [SGBV]. Prime Minister Justin Trudeau recognized this by announcing 40 million dollars in funding for women's shelters and sexual assault centres across Canada, but this concern Is not unique to Canada. Girls and women from around the globe are facing increasingly precarious personal safety as a direct result of the health measures being taken to curb the global transmission of COVID-19. One of the critical barriers to addressing SGBV in a time of physical distancing, lockdowns, and social isolation is that vulnerable girls and young women are unable to access support services that might otherwise be in place (e.g. girls' clubs, gender clubs, hotlines, programming). An increased lack of privacy within the home further accentuates cultural forms of patriarchy significant to SGBV. Local and international NGOS, government ministries and researchers are developing emergency SGBV responses during the time of distancing, but we must tread carefully and thoughtfully in our response to this new normal. Working to combat SGBV, could potentially 'do more harm than good' in our efforts to learn about the experiences of girls and young women in lockdown. The high rates of intimate partner violence and child abuse' behind closed doors' means that face to face as well as remote technology-driven and text-based programming are proving to be problematic.
[MTW/Networks]
Assist in coordinating Networks for Change co-authored publication(s)
[MTW/Networks]
Facilitate the Networks transnational letter writing initiative
[MTW/Networks]
Contributing to next Newsletter for Networks for Change
[MTW/Networks]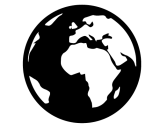 Literature review on working on youth-led 'from the ground up' work in South Africa 
[Global Health]
IHDW Working Group Collaborations
[IHDW]
Virtual Exhibitions
[IHDW]
---