The mission of the Water Innovation Lab is to develop technologies, best practices, and to disseminate knowledge on sustainable water, food and environmental systems.
---
Research at the Water Innovation Lab is framed by the UN Sustainable Development Goals.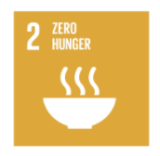 The Water Innovation Lab is dedicated to finding solutions to the global challenges of water scarcity, climate change, sustainable agriculture, and food security.
It is estimated that food production will need to at least double by the year 2050 in order to meet global food demands, and this might even be higher in parts of Sub Saharan Africa and Asia where population growth rates are higher.
Increased food production will place enormous pressures on existing land and water resources.
The productivity of prime agricultural lands is declining due to land conversions to non-food producing purposes, loss of soil fertility, soil erosion, and salinization.
Bringing new lands under intensive agriculture is leading to deforestation, degradation of watersheds, and loss of biodiversity.
We are witnessing unprecedented water scarcity in many parts of the world, deteriorating water quality being due to intensive agriculture as it destroys vital aquatic ecosystems.
Climate change and the resultant effects of variable precipitation and temperature will only exacerbate food and water insecurity. Indeed, food and water are intrinsically liked to climate change, as it is estimated that agriculture emits over 20% of total greenhouse gas emissions.
Our research projects and programs focus on the design, development and testing of technologies and field practices which can conserve water, and increase food security under water-limiting conditions.
Methods of water management which reduce both non-point source pollution and greenhouse gas emissions in intensive crop production systems are also being investigated. Researchers and students make use of the very extensive and specially-instrumented watershed, field and laboratory facilities, and simulation models developed in the Lab over the past 30 years.  
EDI Statement: 
The Water Innovation Lab fosters a human-centric environment, welcoming individuals of all backgrounds, including but not limited to age, race, ethnicity, culture, sexual and gender identity, ability and socioeconomic status. We uphold the right of all members to a safe and secure working environment and to be treated with dignity and respect. The Water Innovation Lab aims to cultivate an equitable, diverse and inclusive space and is committed to advancing the principles of Equity, Diversity, and Inclusion (EDI) through attentive listening, compassionate support  and continuous learning. All members have signed this pledge. 
McGill EDI resource link: https://www.mcgill.ca/equity/files/equity/mcgill_strategic_edi_plan_2020-20251.pdf
Land Acknowledgements:  
McGill University occupies unceded territory that originally served as a site of meeting and exchange for the Indigenous peoples that lived here, including the Haudenosaunee and Anishinaabe nations. They are the stewards of this land, as well as of the surrounding land and waters. We recognize their rights, the destructive forces of colonialism that took this land from them, our role as settlers on this land, and the responsibility we have as a community in resisting colonialism and its impact today.   
More information can be found at: https://www.mcgill.ca/indigenous/