The mission of the Water Innovation Lab is to develop technologies, best practices, and to disseminate knowledge on sustainable water, food and environmental systems.
---
Research at the Water Innovation Lab is framed by the UN Sustainable Development Goals.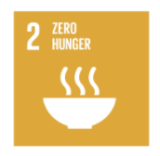 News
Congratulations Koso and Chuku in welcoming a baby boy
November 29, 2021
Dr. Madramootoo presents to the 2021 Food for Thought Public Lectures
October 2021
Prof Chandra Madramootoo presented 'How Water Use in Agriculture has Changed over the Decades' as part of the 2021 Food for Thought Public Lectures from McGill University. The lecture theme was: Celebrating McGill's Bicentennial and the promise of a better tomorrow. This was the second lecture of the series and the link to view the speech is here. 
International Symposium on Mitigating Agricultural Greenhouse Gases and Increasing Carbon Sequestration in a Circular Economy
On September 29th, 2021, the Water Innovation Lab organized a virtual on-line symposium, under the auspices of the Agriculture and Agri-Food Canada Agricultural Greenhouse Gases Program II, in conjunction with Dalhousie University and the University of Saskatchewan. The goal of the symposium was to present the research findings from the Agricultural Greenhouse Gas Project. The Keynote Address was delivered by Professor Rattan Lal, Director of the CFAES Rattan Lal Center for Carbon Management and Sequestration at The Ohio State University, and recipient of the 2020 World Food Prize. The results of the research project were presented during two panels: Assessment and Modelling of Ecosystem Dynamics, and Framing Approaches to Greenhouse Gas Reductions in a Circular Economy. There were presentations by 11 graduate students who undertook their MSc and PhD degrees on the project. National and international participants discussed beneficial water management practices that can simultaneously reduce greenhouse gas emissions, increase agricultural productivity, and produce environmental co-benefits.  
Agenda and the link to Symposium can be found here.
ASABE (American Society of Agricultural and Biological Engineers) 2021 Annual International Meeting
July 12 - 16, 2021. Virtual
The Annual International Meeting went virtual in 2021 to accommodate the global travel restrictions. The conference featured multiple live sessions of panel discussion and distinguished lecture series, lightning talks of pre-recorded videos and poster sessions. ASABE is a forum to expand awareness of current industry trends, innovative research advancements design and technology, with a focus on the economic, political, and societal impacts facing the industry. Aidan De Sena, Koso Ekwunife, Bhesram Singh, and Kumar A. Thangaraju attended the events and presented lighting talks on their research. The program of the conference can be found here.
5th CIGR International Commission of Agricultural and Biosystems Engineering 2021 Annual Conference
May 11-14, 2021. Virtual
This was the 5th Annual conference with a theme of 'Integrated Agriculture and Society through Engineering'. The meeting was help online through special sessions, keynote speakers, workshops, discussion panels and technical presentations of project results. Koso Ekwunife presented her research at the conference. Information about the conference can be found here.
Graduates 2020-2021
Annual General Meeting of the Canadian Society for Bioengineering (CSBE) / La Société Canadienne de Génie Agroalimentaire et de Bioingénierie (SCGAB)
2020-2021. Technical Talks, Virtual
The CSBE shifted their conference into a series of online technical talks occurring from September 2020 into February 2021. Each talk focused on three different presenters that spoke of their research. Topics ranged from nutrients in agriculture, greenhouse gas emissions, soil & water management, precision agriculture, to food safety & quality, biotechnology, and many more. Naeem Abassi, Aidan De Sena, Genevieve Grenon, and Naresh Kumar A. Thangaraju all presented on various days their research to an online audience. The webinar information can be found here.
The Centre SÈVE: Recherche en science vegetal 2020 Concours d'affiches scientifiques étudiantes
November 25 – 26, 2020. Online
The Centre SÈVE ran a student contest for scientific posters. Students from various universities were asked to submit a detailed poster representing their project objective, methodology, results and conclusion. The event was help online with people voting on best presented research. Aidan De Sena, submitted a poster of his research. All posters can be found here.
Dr. Madramootoo presented with World Irrigation and Drainage Prize
September 2019. Bali, Indonesia
Prof. Chandra Madramootoo was presented with the World Irrigation and Drainage Prize during the Opening Ceremony of the World Irrigation Forum by H.E. M. Basuki Hadimulyono, Minister for Public Works and Housing (PWH), Indonesia, H.E. Tian Xuebin, Vice Minister, Ministry of Water Resources of PR of China, and  Felix B. Reinders, President, ICID. Prof. Madramootoo was recognized for his sustained, long standing and highly committed work in irrigation and drainage sector worldwide through education, research, planning and international project implementation.
Dr. Madramootoo elected to the Canadian Academy of Engineering 
June 2019. Quebec City, Quebec
He was recognized for his engineering research, leading to new technologies and improved water management practices in agriculture. He has received several awards for his research, teaching and contributions to the engineering profession. He has published extensively and presented his research findings at national and international conferences. At McGill University, he was the founding Director of the Brace Centre for Water Resources Management, Dean of the Faculty of Agricultural and Environmental Sciences, and Associate Vice-Principal of the Macdonald Campus. He actively contributes at leadership levels in international water organizations, and international research and development institutions. 
Water Innovation Lab student wins Jury Prize for the NSERC Science Exposed
November, 2018
Science Exposed is a contest organized by NSERC devoted exclusively to images of scientific research, in all fields of study. Candidates were to submit an image that showcases Canadian research and fosters interest in science and scientific curiosity in all audiences. Naresh Gaj, Ph.D Candidate with the Water Innovation Lab, won one of three Jury Prizes in 2018. His image shows the simulation of groundwater flowing towards circular openings in a plastic drainage pipe. After being shortlisted, Gaj was interviewed by Water Canada in May 2018, which allowed his image to gain considerable public interest. 
You can see his picture alongside the other finalists here: https://www.nserc-crsng.gc.ca/ScienceExposed-PreuveParLimage/past_winners-images_des_gagnants_eng.asp 
His interview with Water Canada can be found here: https://www.watercanada.net/canadian-science-photo-contest-features-water-in-its-glory/
Former Student Honoured among Canadian Women Leaders in Global Health
October 15-19, 2018: Beijing, China
Canadace Young-Rojanschi (Ph.D '13 with Dr. Madramootoo) is an engineer practicing in the field of environmental health. Her primary area of work has been in disrupting the fecal-oral transmission of pathogens through water, sanitation, and hygiene interventions. Click here to see the complete list of honourees, and here for more information about Dr. Young-Rojanschi.
The CWIGH List, initiated by Jocalyn Clark from The Lancet and founded in collaboration with Eva Slawecki from the Canadian Society for International Health and Sarah Lawley from the Government of Canada, is inspired by a broader global movement to recognize the achievements and expertise of women in global health. The main goal of the list is to help diversify the production and translation of knowledge and improve the quality, equity, and impact of Canadian science and policy on global health worldwide
Videos of the Water Innovation Lab's Agricultural Greenhouse Gas Program now available!
1. Role of water table management to increase crop yield and enhance environmental benefits
2. Results of Research on Intensive Vegetable Production on Mineral Soils and Organic Soils
More info on the AGGP here.