Event
New Student Webinar: What I Wish I'd Known
Wednesday,
August
2,
2023
10:00
to
11:30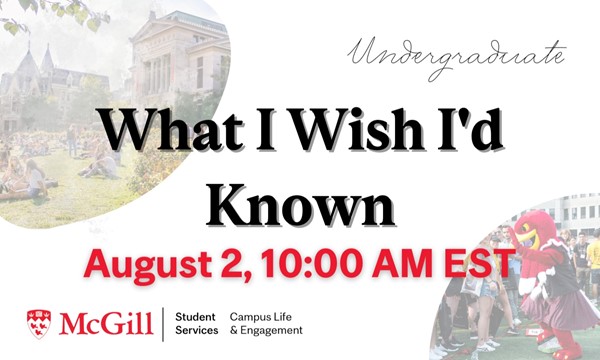 The "What I Wish I Had Known As a First-Year" webinar is an opportunity to learn about life at McGill from upper-year students. From this student panel, you'll hear tips and honest advice they wish they had received when they were once in your shoes! Have a question? The webinar will feature multiple Q&A opportunities for you to ask students who have been through it all!
Online Event Instructions
Please register for the zoom webinar.