Event
myPath's Silent Retreat
Friday,
December
16,
2022
10:00
to
15:00
Sherbrooke 688
688 rue Sherbrooke Ouest, Montreal, QC, H3A 3R1, CA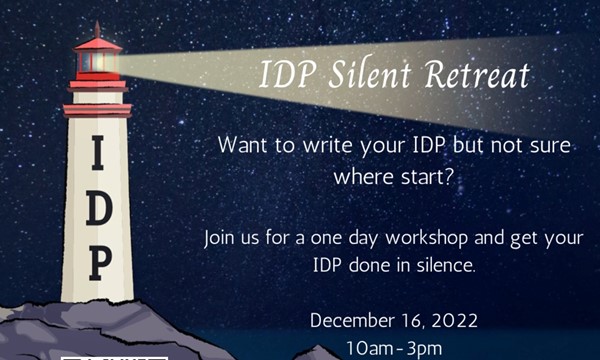 Interested in creating a plan for your future but not sure where to start? Join us for a one-day Individual Development Plan (IDP) writing retreat at Thomson House.
We'll walk you through the steps and exercises to write your own IDP using myPath's research-based approach. During the retreat, you will reflect on and assess your skills and values, imagine and create a vision for your future, and brainstorm your goals.
Friday, December 16th, 2022
10am - 3pm
Room 1041, SH688