RANKING AMONG PEER INSTITUTIONS
1st in Canada among medical-doctoral universities for 12 consecutive years (Maclean's University Rankings 2017)
1st or 2nd ranked "Research University of the Year" for the past 14 years among Canada's Top 50 Research Universities (Re$earch Infosource 2016)
32nd in the world (QS World University Rankings 2018)
42nd in the world (Times Higher Education World University Rankings 2017)
---
THE FINEST STUDENTS
McGill is known worldwide for its sky-high entering grades, and our students have counted an astounding 144 Rhodes Scholars among their ranks—more than any other Canadian university. Each year, they earn armfuls of prestigious awards and prizes for academic and athletic achievement, and, in October 2015, Justin Trudeau became the third McGill alumnus to be elected Prime Minister of Canada.
---
McGILL FIRSTS
The discovery that atoms are divisible. The first map of the brain's motor cortex. The inventions of Plexiglas, three major sports and the artificial blood cell. For more than 190 years, McGillians and their Eureka moments have been changing the world for the better.
---
WORLD-BEATING ALUMNI
They live in some 180 countries. Their ranks include world leaders, astronauts, Nobel laureates, and a host of trailblazers in the worlds of art, science, business and public service. McGill was ranked 28th in the world in the 2017 QS Graduate Employability Rankings. Across borders and disciplines, McGill's 250,000+ living alumni are using their education and experiences to make a difference in the world. Learn more about our distinguished graduates.
---
A REPUTATION FOR RESEARCH
With a strong focus on interdisciplinary work, we rank among the finest research-intensive universities in the world, and carry on a tradition of excellence that includes Sir Ernest Rutherford, Wilder Penfield, Charles Taylor and many others. Today, our researchers are making great strides in a wide range of fields, from green chemistry to nanotechnology, from the science of food to the secrets of genomics and proteomics. Launched in 2016, McGill's Healthy Brains for Healthy Lives program builds on our leading position in neuroscience, making the university a global hub for brain research.
---
CANADA'S MOST INTERNATIONAL UNIVERSITY
McGill is one of Canada's best-known institutions of higher learning and one of the leading research-intensive universities in the world. With 27% of our students coming to McGill from more than 140 countries, our student body is the most internationally diverse medical-doctoral university in the country. Our top-notch internship programs places students across the globe, and our alumni live in more than 180 countries worldwide.
---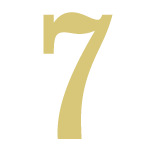 AN EFFERVESCENT METROPOLIS
Rated as the best student city in the world bar none, Montreal sits at the meeting point of the Old and New Worlds. It's a city of cobblestones and an international hub for aerospace, pharmaceuticals, software engineering and more. It's a safe, vibrant place bursting with culture that consistently ranks among the world's most livable cities. Montreal is home to some 220,000 post-secondary students, as well as a wealth of greenspace, and the hundreds of cafes and restos for which Montreal is famous. Learn more about one of the world's great meeting places for people, products and ideas.
---
A COMMITMENT TO SUSTAINABILITY
We're passionate about sustainability, and we're doing something about it. McGill's Vision 2020 Sustainability Strategy sets an ambitious agenda for a greener, fairer, healthier future, and our Sustainability Projects Fund (SPF) has almost $1 million of seed funding available each year to projects that help us get there. Since its creation in 2010, the SPF has been building a culture of sustainability one project at a time, from the creation of green building standards to anti-oppression programs in residences and more.
Learn more about McGill's sustainability achievements to date.
---
NOBEL PRIZE-WINNERS
McGill counts twelve Nobel Prize-winners among its faculty and alumni—the most of any Canadian university—whose contributions include the technology behind digital cameras, the discovery of how the human body protects its genetic code, the theory of electron transfer, groundbreaking work on visual perception, hormones and particle interaction and the discovery of dendritic cells, with their immune signaling pathways that control and drive the immune response.
---
A GREAT PLACE TO WORK
At McGill, we know the importance of attracting the best and brightest: from our students to our researchers to our employees. That's why we do all that we can to ensure that McGill is a place where everyone thrives, and we're proud to say our efforts haven't gone unnoticed. In 2017, we were once again named one of Montreal's Top Employers.