The Department of History and Classical Studies welcomes postdoctoral scholars.
Current Postdoctoral Scholars
Alice Hutton Sharp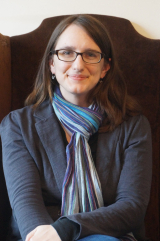 Alice Hutton Sharp is a Mellon postdoctoral fellow in the Department of History and Classical Studies at McGill University. Alice received her PhD and MA from the Centre for Medieval Studies at the University of Toronto, where she also completed the Collaborative Program in Editing Medieval Texts. Alice held the inaugural Claudio Leonardi Fellowship from the Zeno Karl Schindler Foundation and Società internazionale per lo studio del Medio Evo latino, awarded to support doctoral research in Medieval Latin.
Dr. Sharp is a historian of the medieval period and manuscript specialist, with a focus on medieval theology and biblical exegesis. Her doctoral dissertation examined the origins, development, and authorship of the Glossa ordinaria on Genesis 1-3, a central teaching text in twelfth- and thirteenth-century universities. Her book in progress incorporates textual criticism of later chapters of Genesis in order to present a complete narrative of the development and history of the text in the twelfth century.
Dr. Sharp's postdoctoral research, inspired by the Glossa's description of Adam as "rational," studies how the concept of human reason, as seen in twelfth century theology, influenced the adoption of formal Aristotelian logic and the development of scholastic philosophy. Working with theological discussions of mental illness, rational monsters, heresy, memory, and mathematics, Dr. Sharp's work provides insight into medieval concepts of the mind and what it meant to be human.
alice.sharp [at] mail.mcgill.ca (Email Dr. Sharp)
Darren Wagner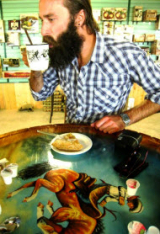 Darren Wagner is a SSHRC Postdoctoral Fellow at McGill University. He is associated with both the History and Classical Studies Department and the Social Studies of Medicine Department, with Professor Andrea Tone as his supervisor. Dr Wagner's interdisciplinary training and expertise is in history of medicine, eighteenth-century British literary culture, history of sex, and reproductive biology. His labour of love, a doctoral thesis titled Sex, Spirits, and Sensibility: Human Generation in British Medicine, Anatomy, and Literature, 1660-1780, earned him a PhD in History from the University of York (UK) in 2014. He is also co-editor—with Professor Raymond Stephanson—of the scholarly collection The Secrets of Generation: Reproduction in the Long Eighteenth Century, due to be published by the University of Toronto Press in 2015.

While at McGill, Dr Wagner is researching the paradigmatic shift from animal spirits to electricity in late eighteenth-century understandings of neurophysiology, sex, and reproduction. His project seeks to answer how cultural movements and scientific revolutions interrelate, by closely examining how modern medical understandings of sexuality and reproduction came about in the early Romantic period. This new research contributes to his monograph-in-preparation about the culture of sensibility, neurology, and "generation" in the long eighteenth century. Topics particularly resonant in Dr Wagner's historical work include literature and science; medicine and gender; museums and visualization; reproductive pathologies and social anxieties; cultures of experiment, anatomical technologies, and sexuality.

Contact details:
3647 Peel St., Room 209
Montreal, Quebec
H3A 1X1
darren.wagner [at] mail.mcgill.ca (Email)

Steven Wagner
Dr. Steven Wagner is a SSHRC postdoctoral fellow in the Department of History and Classical Studies. He received his DPhil from the University of Oxford, and his BA and MA from the University of Calgary. Presently, Dr. Wagner is turning his DPhil thesis into a book. Using Hebrew, Arabic and declassified British intelligence records, it analyzes the influence of British intelligence on policy in Palestine, and argues that intelligence shaped policy and was fundamental to British and Zionist power structures. It also offers original explanations for the origin of the Arab-Zionist conflict, the nature of Zionism and Arab nationalism in the Palestine Mandate, and the respective failures and successes of each national movement.
Dr. Wagner's new research examines British intelligence and policymaking in the wider Middle East from 1915 until 1942, a period of continuous revolt in the Arab world. These developments affect our understanding of persistent problems in Middle Eastern politics and their effect on global security. British intelligence helped to cultivate partnerships with independent Arab kings by reading their communications, and by protecting their security. This research illuminates the origins of the modern Middle East, but also explains bigger issues such as the role of Arab states and nationalist movements during the First and Second World Wars.
Publications:
Wagner, Steven. "Intelligence and the Origins of the British Middle East." Journal of Imperial and Commonwealth History. 43(4):721-743.
Wagner, Steven. "British Intelligence and Arab Nationalism: The Origins of the Modern Middle East." In The First World War and Its Aftermath: The Shaping of the Modern Middle East, edited by T.G. Fraser. London: Gingko Library, 2015.
Wagner, Steven. "The Zionist Movement in Search of Grand Strategy." Journal of Military and Strategic Studies, North America, 16(1):61-89.
Wagner, Steven. 2014. "British Intelligence and the 'Fifth' Occupying Power: The Secret Struggle to Prevent Jewish Illegal Immigration to Palestine". Intelligence and National Security. 29(5):698-726.
Wagner, Steven. 2014. "Whispers from Below: Zionist Secret Diplomacy, Terrorism and British Security inside and out of Palestine, 1944-47". Journal of Imperial and Commonwealth History. 42(3):440-463.
Wagner, Steven. 2008. "British Intelligence and the Jewish Resistance Movement in the Palestine Mandate, 1945–46." Intelligence and National Security. 23(5):629-657.
steven.wagner [at] mail.mcgill.ca (Email)
Room: Ferrier 468
General information concerning McGill regulations and resources for postdoctoral scholars can be found at the Postdoctoral Website.